Amnesty: Nigerian Military Torching Villages amid Boko Haram Attacks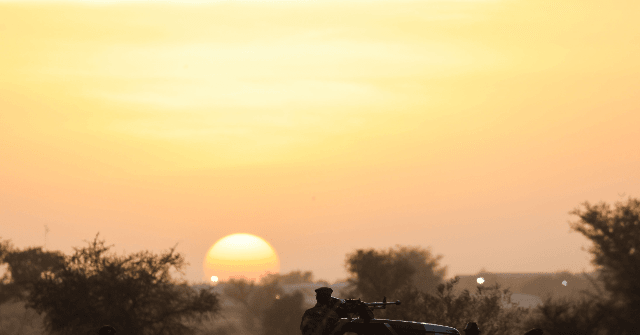 The Nigerian military has "burned and forcibly displaced" entire villages in response to the recent escalation of terror attacks by the Islamic militants Boko Haram, according to a report from Amnesty International published Friday.
The organization used satellite data analysis and conducted interviews with those affected in Borno State. It reported numerous cases of Nigerian troops forcing the displacement of villagers, burning their property, and the arbitrary detention and consequent torture of civilians, all of which would amount to war crimes.
Residents interviewed described troops going house to house rounding people up before forcing them to walk to the main road and board trucks. Around 400 people were consequently taken to a camp for people displaced by the conflict in Maiduguri, the capital of Borno state, while their houses were burned to the ground.
"We saw our houses go into flames," one 70-year-old told Amnesty. "We all started crying."
Six men were also detained and held for almost a month at a facility where they were subjected to beatings and torture before being released without charge in January.
"These brazen acts of razing entire villages, deliberately destroying civilian homes and forcibly displacing their inhabitants with no imperative military grounds, should be investigated as possible war crimes," said Osai Ojigho, Director of Amnesty International Nigeria.
"They repeat a longstanding pattern of the Nigerian military's brutal tactics against the civilian population. Forces allegedly responsible for such violations must be suspended immediately and brought to justice," he continued.
Amnesty International today called for an investigation into the alleged burning of villages by Nigerian military, in the fight against Boko Haram: https://t.co/k9uvLuGGtt pic.twitter.com/DL9DCGCO8E