Silicon Valley Declares 'Climate Emergency'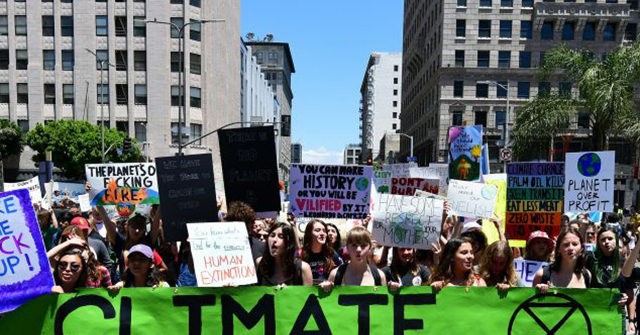 Silicon Valley's Transportation Board declared a "climate emergency" this week in an attempt to heighten public awareness and adopt measures to curb greenhouse gas emissions.
"Global climate change caused by human activities has resulted in a climate emergency which demands mobilization at a massive scale to halt, reverse, mitigate, and prepare for the consequences of the climate emergency and to restore the climate for future generations," states the resolution, which was approved unanimously by the Valley Transportation Authority (VTA) board of directors.
According to county officials, VTA is believed to be the first transit agency in the country to declare a climate emergency.
By adopting this measure, the VTA also commits to identify metrics, including objectives and targets, to reduce greenhouse gas (GHG) emissions and "develop a Climate Action Plan to guide its climate emergency response" as well as to support legislative efforts to avert climate change "by federal, state, regional, and local entities."
"This resolution builds on VTA's existing commitment and progress to reduce GHG emissions which contribute to climate change," the document declares.
The resolution was adopted based on the stated belief that "climate-related natural disasters have increased exponentially over the past decade, costing the United States more than double the long-term average during the period of 2014 through 2018, with total costs of natural disasters during that period of approximately $100 billion per year."
The text of the document also declares that individuals and families on the frontlines of climate change often find themselves "living with income inequality and poverty, institutional racism, inequity on the basis of gender and sexual orientation, poor infrastructure, and lack of access to health care, housing, clean water, and food security."
"This marks a bold commitment for VTA to move f