Trader Warns "Cutting Global Rates Doesn't Cure Sick People"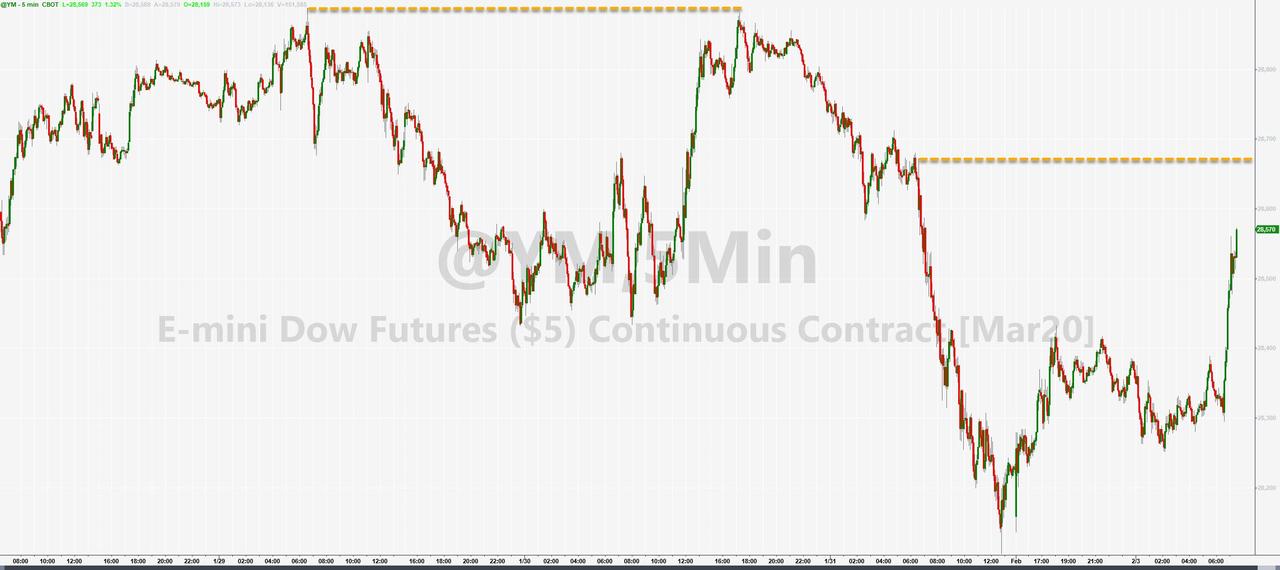 Authored by Richard Breslow via Bloomberg,
On days like today, it's easy to fall into one of two camps.
You can either look at every move that risk makes and declare it horribly important. Portending something lasting, momentous and dispositive. And demanding to know why someone isn't doing something to propel stocks higher. Bounces are taken as a blow struck for justice and the wholesome functioning of asset markets as they are meant to be experienced. Sell-offs are seen as unfair.

Or you can be taken as a scold for suggesting that traders, and commentators, get a grip.
This is a moment when we should accept that the calming financial measures taken by the authorities in China were wholly appropriate for their markets and everyone else should stand down.They are trying to do what they think they need to do to prevent panic in their markets and have the ability, and willingness, to do more if it isn't enough. But that doesn't mean every other central bank must proactively adjust policy lest their stock markets gets antsy. I wish more people would talk about whether enough is being done to eradicate the illness and what might help rather than what can be done to keep traders mollified. As an aside, traders should take comfort from measures such as travel restrictions rather than think this incites panic as some have suggested.
On Friday, Fed Vice Chairman Richard Clarida, while acknowledging that the virus scare is a wild card for the economic outlook, reiterated that the U.S. economy "is in a good place." And the current interest-rate stance can keep things "humming." This morning, ECB Vice President Luis de