Nigerian Instagram "Star" Arrested After Conspiring To Steal Hundreds Of Millions Using E-Mail Hacking Scams
A Nigerian social media star named "Hushpuppi" was extradited to the U.S. from Dubai late last week to face fraud charges, including allegations of laundering hundreds of millions of dollars.
The "star", whose actual name is Ramon Olorunwa Abbas has 2.4 million followers on Instagram, according to Bloomberg. Have you ever heard of him? No. Us neither.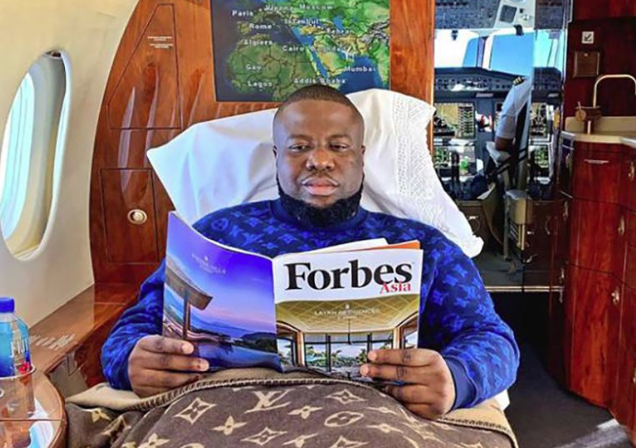 Regardless, his schtick seemed to be regularly posting photographs of himself on private planes and in luxury cars, while wearing expensive designer clothing.
But on July 2, he was flown to Chicago and the next day was posing next to a judge.
The U.S. Department of Justice says he now faces charges "alleging he conspired to launder hundreds of millions of dollars from 'business email compromise' (BEC) frauds and other scams."
According to the DOJ, "The affidavit alleges that Abbas and others committed a BEC scheme that defrauded a client of a New York-based law firm out of approximately $922,857 in October 2019. Abbas and co-conspirators allegedly tricked one of the law firm's paralegals into wiring money intended for the client's real estate refinancing to a bank account that was controlled by Abbas and