Stocks Slide As Biden Vows To "End Shareholder Capitalism", Raise Corporate Tax Rate To 28%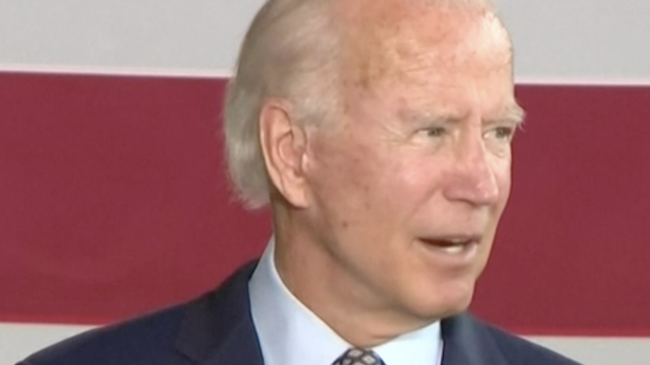 Update (1545ET): Biden can't get through a speech without making at least one major error. Today, it was the amount of money he was responsible for "administering" under TARP.
Joe Biden AGAIN gets wrong the amount of money that was in the 2008 Recovery Act.

Biden claims he oversaw $84 billion in actuality it was $800 billion. pic.twitter.com/MZtisnfAdZ

— Francis Brennan (@FrancisBrennan) July 9, 2020
Meanwhile, as Biden promises to spend $700 billion on a "sweeping" economic plan that he claims. Investments in domestic technology would yield more than 5 million jobs, Biden said.
But as WaPo pointed out, Biden's message is essentially copying Trump's rhetoric.
Joe Biden unveiled a proposal Thursday to spend $700 billion on American products and research, challenging President Trump's "America First" agenda with a competing brand of economic nationalism and setting the stage for an election-year showdown over the country's financial future.
By aping it, did Biden just tacitly acknowledge that Trump's 'American First' policies and vows to defend and support American workers are central to his appeal? But we thought all Trump supporters were motivated by racist hatred?
* * *
Update (1520ET): The headlines are rolling in. For starters, Biden says he plans to raise "hundreds of billions of dollars" by raising the corporate tax rate.
BIDEN ACCUSES TRUMP OF WALKING AWAY FROM THE PANDEMIC CRISIS
BIDEN: WALL STREET BANKERS AND CEOS DIDN'T BUILD AMERICA
BIDEN: TRUMP IS FOCUSED ON STOCK MARKET, NOT WORKING PEOPLE
BIDEN: ENDING THE ERA OF 'SHAREHOLDER CAPITALISM' IS OVERDUE
BIDEN SAYS TRUMP IS DETERMINED TO DRIVE AMERICANS APART
BIDEN SAYS TRUMP `CODDLES UP' TO PUTIN, OTHERS
We hope all Biden's talk about our American values of "hard work" and fairness resonate with the far-left. Meanwhile, Biden's speech appears to be weighing on stocks in the last hour of trade (though it could be technical action).
Aping Trump's rhetoric on trade and American jobs, Biden claims he wants to bring "5 million jobs" back to America, and push through a massive infrastructure bill, which he says he will announce "next week".
* * *
As we explained last night, Joe Biden's new presidential campaign platform, which his team handled in cooperation with Bernie's people in an effort to produce a "Biden-Sanders" platform, embraces the central provisions of the 'Green New Deal' and other far-left policy positions, while also talking the talk about protecting American workers to try to win more support among midwestern swing voters.
Biden is following that up with a speech, his first in some time. Watch it live below: