University Of Delaware Sued Over Biden's Hidden Senate Records
A lawsuit has been filed against the University of Delaware to try and force the college to hand over Joe Biden's Senate Records, which are housed at the university's library.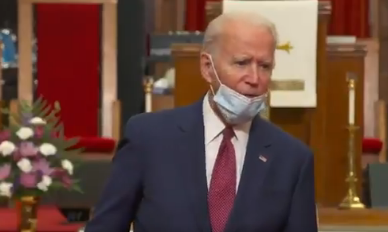 Biden, who graduated from the University of Delaware and served as Delaware's senator, transferred the records to the university in 2011 – which announced a change to their expected unsealing shortly before Biden announced his bid for the White House. Meanwhile, Biden has refused to allow a search of the roughly 1,875 boxes of documents and 415 gigabytes of electronic records.
Biden's excuse? That the records could expose unrelated things he's said or done which could be 'taken out of context' and used against him before the November election.
The lawsuit, brought under the Freedom of Information Act (FOIA) by Judicial Watch on behalf of themselves and the Daily Caller News Foundation, was filed in the Superior Court of the State of Delaware. It follows a denial of April 30 requests for Biden's records, as well as records about the preservation – and proposed release, of documents.
The records came to light in early May, after