"Half Of The Internet Is Down" After Cloudflare Suffers Major Outage
Update – according to a Cloudflare status update, "this afternoon we saw an outage across some parts of our network. It was not as a result of an attack. It appears a router on our global backbone announced bad routes and caused some potions of the network to not be available. We believe we have addressed the root cause and monitoring systems for stability now."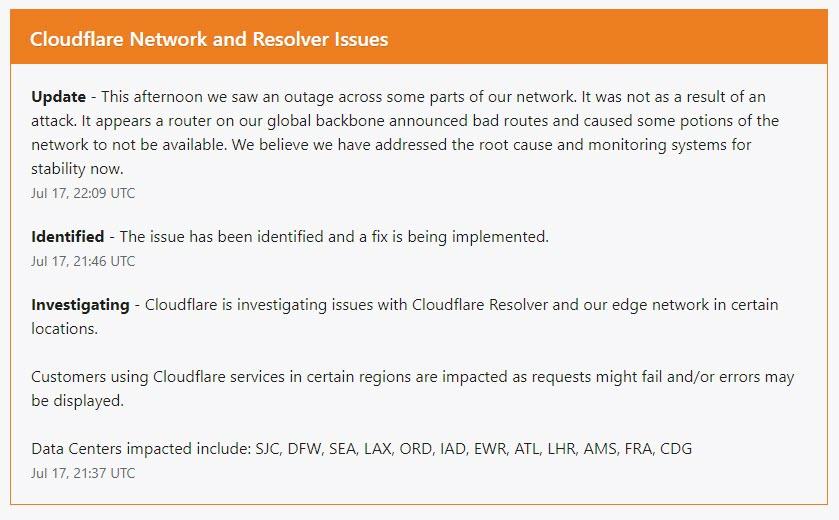 * * *
One of the web's most important infrastructure providers, CloudFlare, is suffering an outage currently and that has had knock on (or rather knock out) effects across the entire web.
Cloudflare provides DNS and CDN (content delivery network) services and powers "a good 40%of the internet."
More than 27 million Internet properties are on Cloudflare, and our network is growing by tens of thousands each day. Cloudflare powers Internet requests for ~13% of the Fortune 1,000 for more than 1 billion unique IP addresses per day.
CloudFlare is aware of the issues…
Cloudflare is investigating issues with Cloudflare Resolver and our edge network in certain locations. Updates will be available here: https://t.co/4ZKXVdaN5F

— Cloudflare Help (@CloudflareHelp) July 17, 2020
… and a fix is being implemented.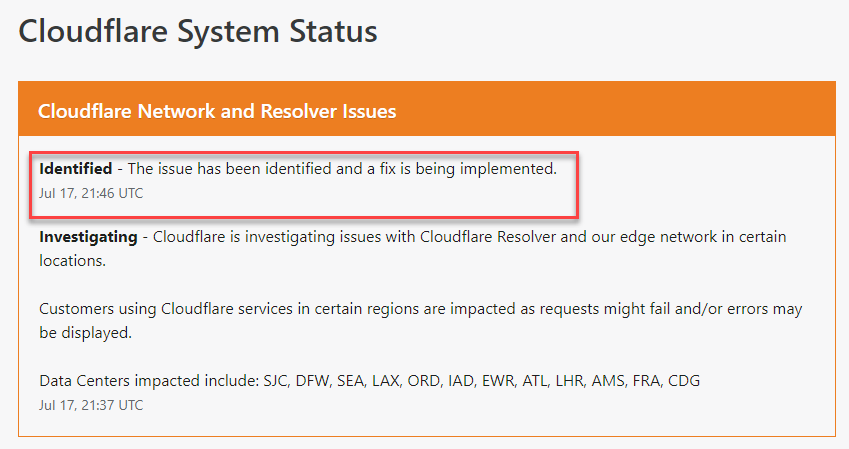 The outage is nationwide in the US and is impacting Europe too for now…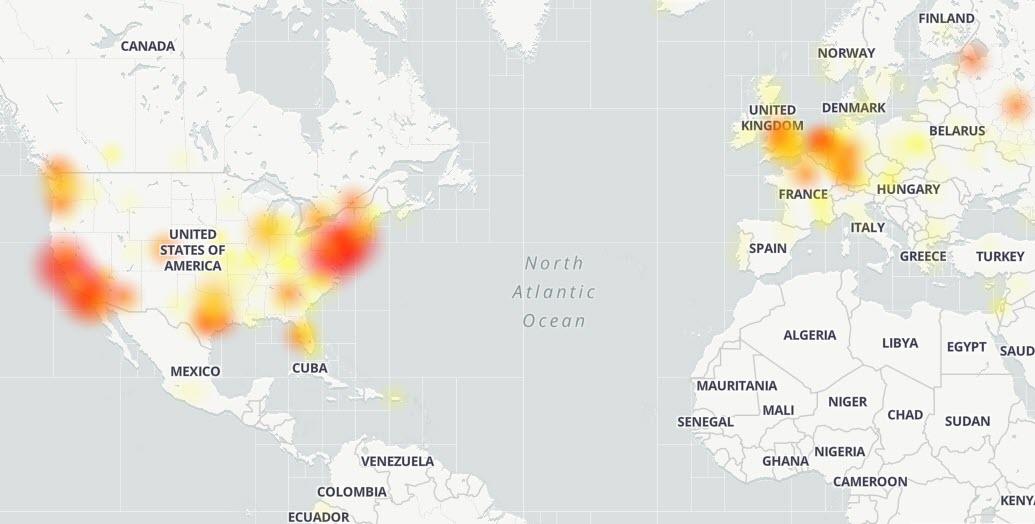 And has impacted websites from League of Legends to Amazon Web Services and Google…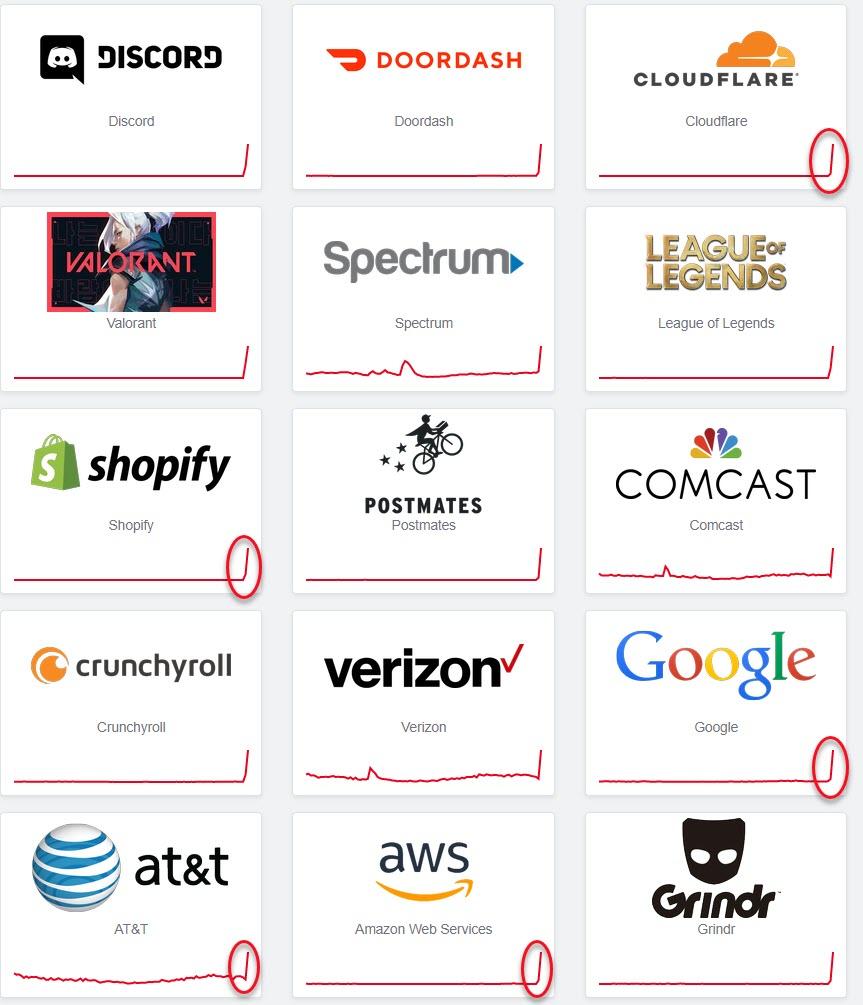 Half the internet is down…
Users might be having issues connecting to FiveM due to a CloudFlare outage.

You might also have noticed 50% of the internet going down.

— Cfx.re/FiveM (@_FiveM) July 17, 2020
Cloudflare appears to be having a major outage right now. Seems DNS related. Not clear the cause. They say they're working on it. https://t.co/szGykJNaC8 pic.twitter.com/0ui6krziGB

— briankrebs (@briankrebs) July 17, 2020
This is NOT just Cloudflare, as far as I can tell. Half the Internet is down, even small VPS providers and local routes in other countries that are unaffiliated with CloudFlare.

I've been monitoring through https://t.co/xvLSDEZIUk and it's a *lot* of sites #outage pic.twitter.com/giOuooNegf

— Jeff Geerling (@geerlingguy) July 17, 2020
The Cloudflare resolver outage has supposedly knocked down some 600Gbps of UK internet traffic:
The Cloudflare resolver outage seems to have knocked down at least 600Gbps of UK internet traffic: pic.twitter.com/6yqkAoWedz

— Bill Chen (@billccn) July 17, 2020
Do Not Panic! We know it's Friday night! Maybe go for a walk outside? Talk to someone? (With a mask on of course).