Melbourne Declares "State Of Emergency" As COVID-19 Outbreak Worsens; Mexico Deaths Pass UK: Live Updates
Across the Sun Belt, the number of coronavirus cases reported daily has continued to decline, but the outbreak is intensifying across Europe, and – most alarmingly – in Melbourne, which is becoming a new global symbol of SARS-CoV-2's intransigence, as one of the most restrictive lockdowns in the world has failed to squelch the latest outbreak.
Although the alarmism peddled in some corners of the media probably isn't warranted, Melbourne has seen its daily confirmed totals climb to new records day after day. With the public pressure mounting three weeks after the new lockdown began (with no progress having been made), state officials have tightened restrictions and declared a state of disaster on Sunday.
The decision comes as Victoria State Premier Daniel Andrews announced 671 new cases in the past 24 hours with seven deaths. More than 380 people were being treated in the hospital, with 38 in intensive care.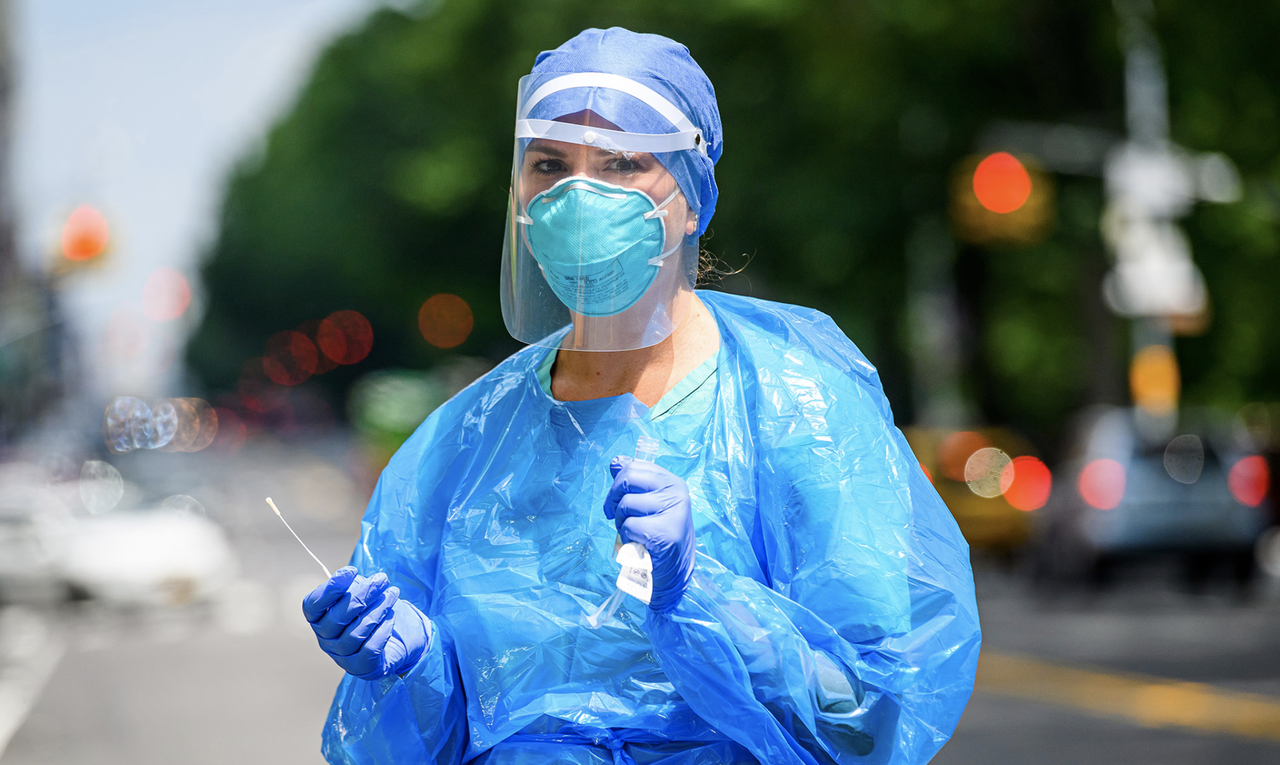 Andrews' state of disaster will begin at 6pm Sunday, and allow police the added powers to enforce social distancing restrictions.
Metropolitan Melbourne will be under a curfew limiting movement between 8 pm and 5 am. These new restrictions will be in place for (at least) six weeks.
Australia has recorded about 17,000 infections and 200 deaths so far, with the majority of these in Victoria.
In North America, the number of new US cases rose by 58,908 (+1.3%), the smallest daily jump in at least five days, according to data maintained by Johns Hopkins & Bloomberg.
That's less than the 1.6% average for the past 7 days. Deaths have increased by 946, coming in below 1,000 for the first time in five days.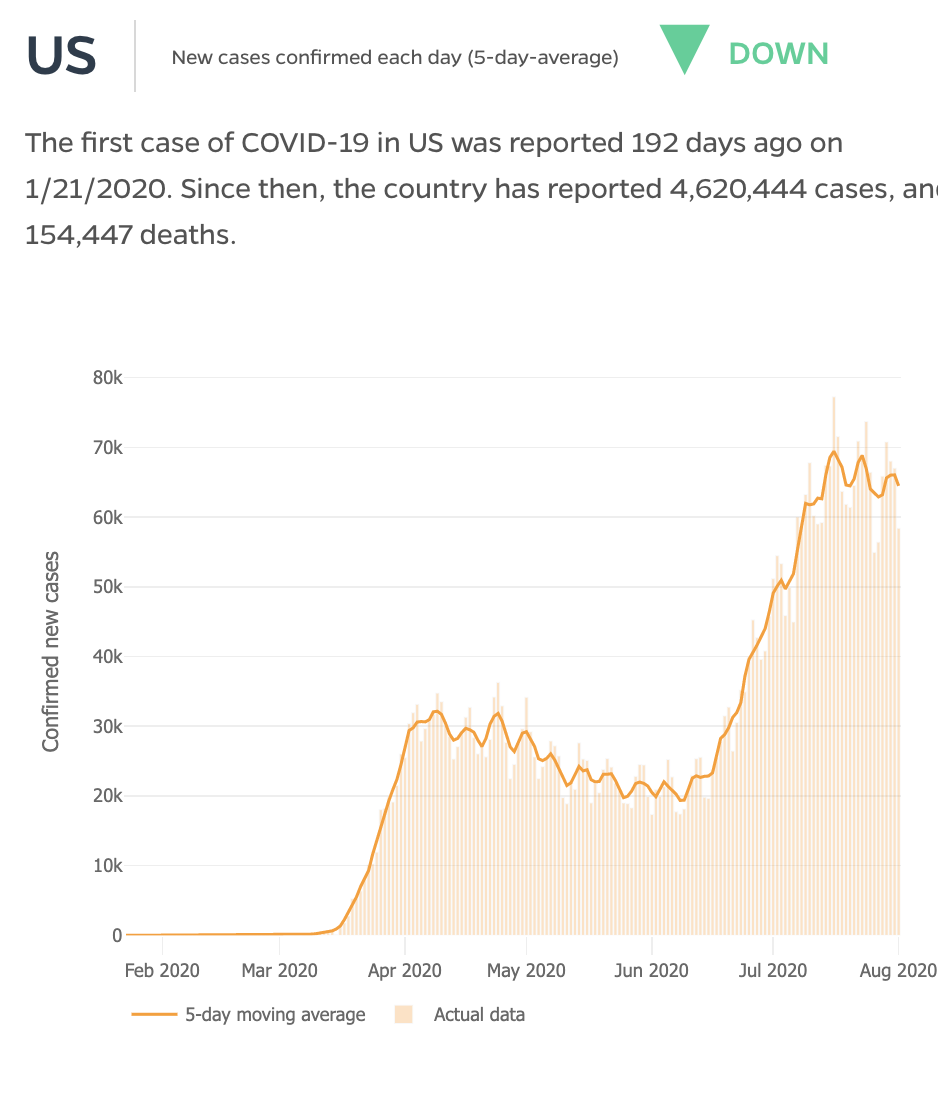 Of course, some of this pullback could be due to the closings of testing centers in Florida in areas threatened by hurricane Isaias.
South of the border, Mexico's soaring death toll has become the third largest in the world (though that's not yet reflected in this chart).
Only the US and Brazil have recorded more deaths. Mexico has now suffered at least 46,688 deaths during the pandemic, with a total of 424,637 infections.
India has seen the number of new cases finally start to wane, yet the country's COVID-19 caseload passed 1.75 million on Sunday after another spike of 54,735 in the past 24 hours. That's down from 57,118 on Saturday. The Health Ministry on Sunday also reported 853 deaths for a total of 37,364.
Days after Texas Rep Louie Gohmert tested positive for the virus, Democratic Rep. Raul Grijalva announced late yesterday that he had become infected, and unsurprisingly, is already jumping to conclusions.
"While I cannot blame anyone directly for this, this week has shown that there are some Members of Congress who fail to take this crisis seriously…Numerous Republican members routinely strut around the Capitol without a mask to selfishly make a political statement at the expense of their colleagues, staff, and their families."
Vietnam reported two more deaths from the coronavirus on Sunday, raising the country's death toll to five, all in the last few days.
As Sunday begins in the US, will the number of new cases continue to fall? Thanks to a series of 'teenage house parties', Connecticut and New Jersey have reported "mini-boomlets" of the virus over the past week or so.