Facebook
Twitter
Google+
Pinterest
WhatsApp
Linkedin
Email
by Jim Quinn, The Burning Platform: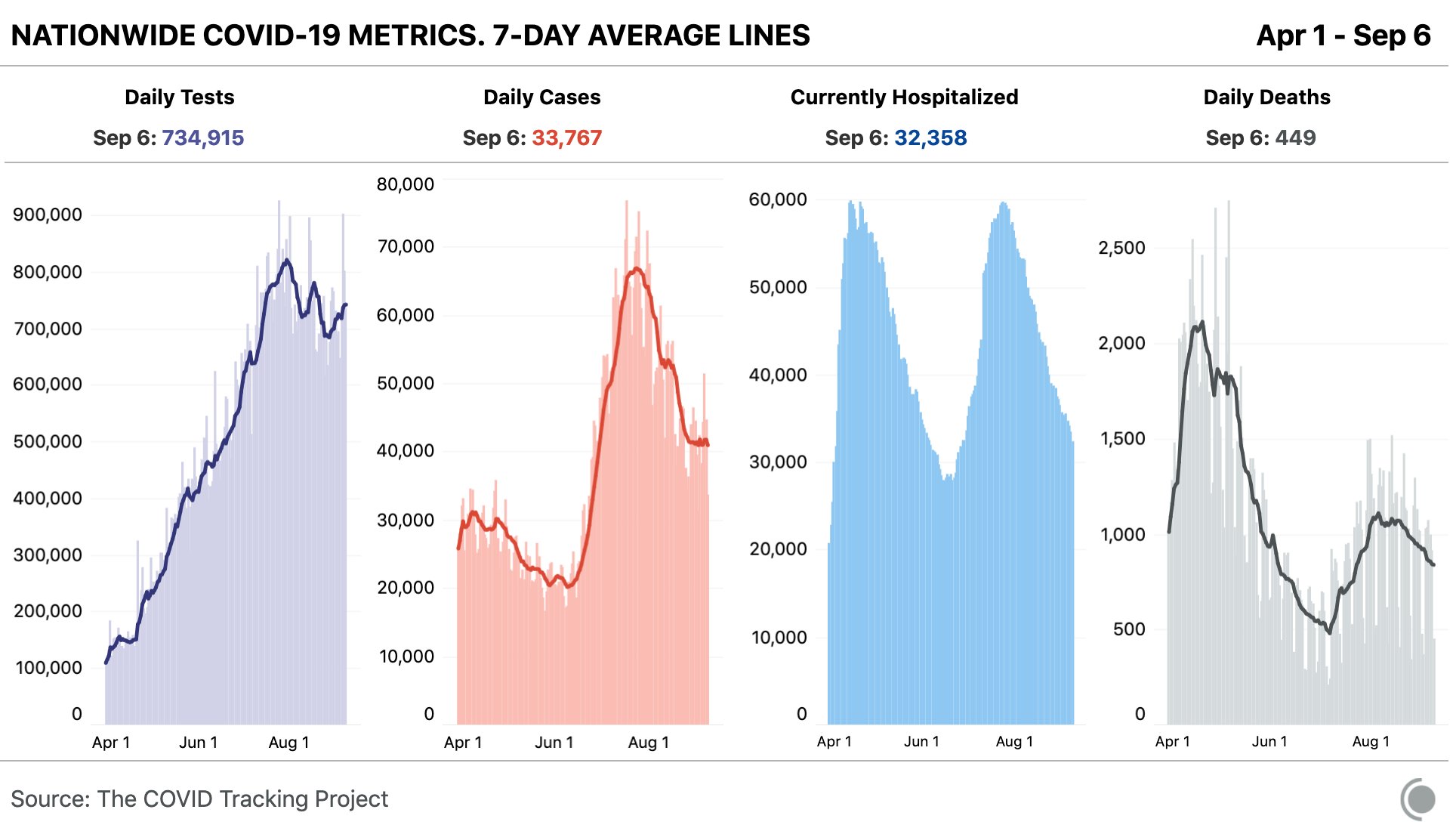 It's funny how the left wing corporate media outlets never actually report the facts about this fake pandemic, where the majority of infected don't even know they are "sick".  The current MSM narrative is about the yuge outbreaks on college campuses across the land. THE HORROR!!!!
Oh, by the way, not one college student has been hospitalized. NOT ONE!!! They aren't even sick. The data below tells the story you won't hear from the highly paid faux journalists on CNN, MSNBC or Fox.
Cases are down 33% from the July peak, even though testing is up 18%.
Hospitalizations are down 45% since the July peak.
Deaths are down 60% from the April peak, when Cuomo, Murphy, and Wolf were murdering nursing home patients.
The MSM will continue to peddle false narratives to keep the peasants fearful and controlled, while attempting to help Gropey Joe win the presidency. It's not working. Slowly, but surely, one by one, people are realizing this madness must end.