Geoengineering Watch Global Alert News, October 17, 2020, #271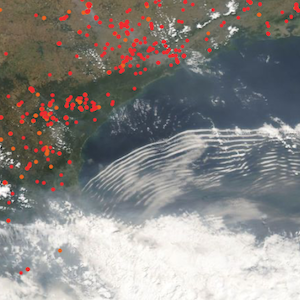 Dane Wigington
GeoengineeringWatch.org
How do you like your weather, natural or man-made?
Even as governments are ramping up CV-19 societal lockdowns, a World Health Organization Official has just issued "an appeal to all world leaders: stop using lockdown as your primary control method". The public is being told that CV-19 is the core cause of coming food shortages, but this narrative is only a part of a much larger agenda and cover-up. What other objectives are a part of the picture?
Yet more CV-19 vaccine trials have been halted due to safety problems, while the international bankers are issuing CV-19 relief loans to governments around the world. What cost will populations ultimately pay for these loans? Can endless money printing save us from the cascading collapse of Earth's remaining life support systems? The latest installment of Global Alert News is below.
https://youtube.com/watch?v=NdF5D_3jCsk
The NASA satellite image shown below was captured by Geoengineering Watch on October 15th, 2020. This image reveals the shocking power the climate engineers possess. The constant high pressure "heat dome" over the US West blocks any and all moisture from coming anywhere near the California coast, let alone bringing any relief for parched and burning inland regions. The atmospheric high pressure zones are manipulated and maintained by massively powerful microwave transmission facilities like HAARP. These installations are known as "ionosphere heaters". The unprecedented drought and wildfire scenarios in the US West are not an act of nature, they are the result of climate engineering operations.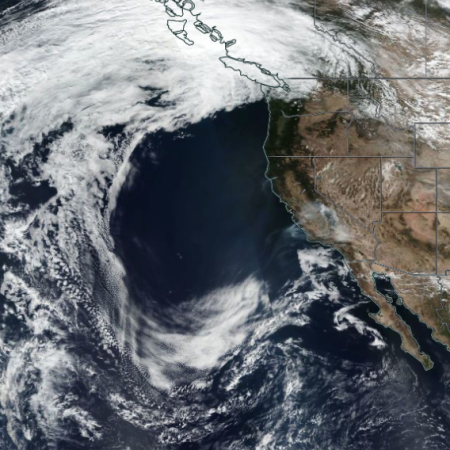 Exposing and halting the climate engineering assault is the most essential initial leap we must make in the right direction. All are needed in the critical battle to wake populations to what is coming, we must make every day count. Share credible data from a credible source, make your voice heard. Awareness raising efforts can be carried out from your own home computer.
DW
For those that have not yet seen our recent post on "The Dimming", it is a groundbreaking documentary that is currently in production. This documentary film will provide answers and proof of the ongoing climate engineering / weather warfare operations. Below is a 4+ minute trailer on the upcoming film.