It Seems Like Every Token This Crypto Billionaire Touches Has Gone Up 1000% This Year
Tokens associated with 29 year old crypto billionaire Sam Bankman-Fried are skyrocketing.
Solana, abbreviated as SOL, is up about 40% over the past week, according to Bloomberg. This makes it "the top performing large coin among those tracked by CoinMarketCap.com". It also moves its market cap up to $11.6 billion. SOL token is used on the Solana blockchain, which is a network attempting to compete with ethereum.
SOL is already doing 10 times more in daily transactions than ethereum, Kyle Samani, co-founder of Multicoin Capital said. Aaron Brown of Bloomberg Opinion, said: "Solana is a promising competitor in a crowded space. It's been going up because it's a good blockchain that seemed to be gaining ground recently, but there are lots of good blockchains and (as everyone knows) the sector is volatile and prone to short-term enthusiasms."
Another token associated with Bankman-Fried, Serum, has seen its value almost 10x to a $494 million market cap this year alone. FTX's FTT coin is also up about 10x in the same time period.
Bankman-Fried's firm Alameda Research started getting attention years ago when he appeared "at the top of a leader board of trading performance on the BitMex exchange" consistently. Since then, his firm has become one of the largest crypto traders worldwide by focusing on strategies like arbitrage.
"I'm always happy when people focus more on the products, but I'm also honored by a lot of the support that I and our team have been getting recently," Bankman-Fried told Bloomberg.
Nic Carter, co-founder of researcher Coin Metrics, said: "Sam is an extremely talented entrepreneur and has had staggering success with FTX, so it doesn't surprise me that people are indirectly backing him by betting on his associated tokens."
Recall, we highlighted Bankman-Fried about a week ago for the way he aimed to revolutionize stock trading. His exchange, FTX, lets people not only trade equities 24 hours a day, but also bet on props like whether or not Donald Trump will retake the presidency in 2024. It became popular due to Bankman-Fried's commitment to donating 1% of its revenue to charity – and keeping the exchange reliable.
Recently, FTX made news when it bought the naming rights to the former American Airlines Arena – the home of the Miami Heat – for $135 million. The offshore exchange is "far more exciting" than Coinbase to many crypto traders because it operates outside the reach of U.S. authorities and offers both cryptos and derivatives.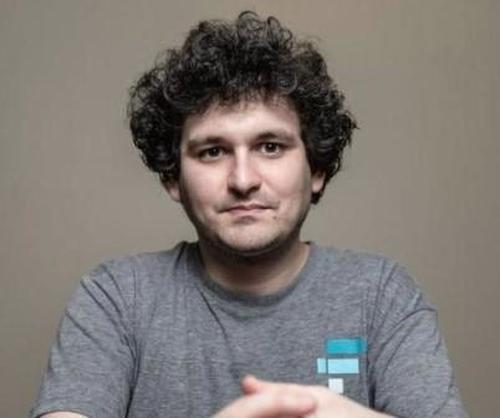 Bankman-Fried is hopeful regulators eventually allow his products: "Nothing operates 9:30 a.m. to 4 p.m., five days a week. There's actually a lot of room to innovate in stock exchanges."