Merkel Breaks With Biden, Opposes WTO Plan To Waive Vaccine IP Protections
Stocks are surging Thursday on reports that German Chancellor Angela Merkel has reportedly announced that she will oppose a proposal to waive IP protections for COVID-19 vaccines. The decision represents a major break with the Biden Administration, perhaps the biggest rift between Berlin and Washington since President Trump left office.
MERKEL OPPOSES BIDEN PLAN TO WAIVE CORONA VACCINE PATENT
According to a spokeswoman, the plan would create "severe complications" for the production of vaccines, according to German government spokeswoman. Biden's top trade rep revealed yesterday that the White House had decided to back the proposal for a waiver at the WTO, breaking ranks with a host of developed countries to join a host of developing nations in a conflict between rich and poor nations.
Shares of vaccine makers and biotech stocks more broadly sold off on news that Biden was backing the waiver. But they've bounced back on reports of Merkel's opposition. The Nasdaq biotech stocks trimmed their losses, leading the index higher, while Moderna erased some of its losses.
The news dragged US stocks higher, reversing the losses triggered by news of Biden's support for the proposal, which was originally put forward by India and South Africa. The countries are pushing for resolution of the issue by December.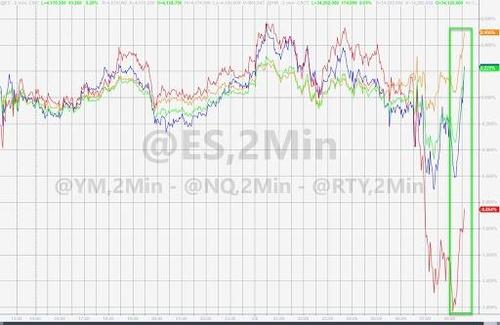 Analysts at BofA pointed out that waivers are "not an existential threat.." but instead a "relatively modest threat" for the biotech sector given: (1) high barriers to vaccine development.. (2) a short window for competitors to contribute to supply given that $PFE $MRNA expect to .. produce >9B doses by YE22 .."
It still remains to be seen whether other major developed powers, like Japan, Norway and the UK, will weigh in on the proposal.