Ukraine To Issue NFT Collection To Fund Armed Forces; Pussy Riot Raises $6.6 Million With Flag Pic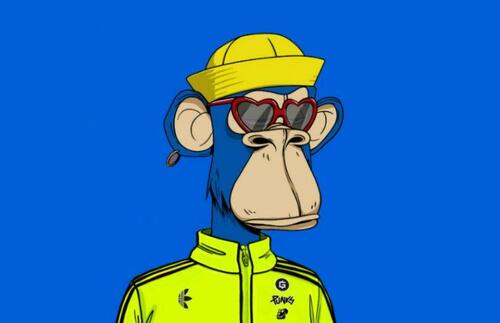 Ukraine has abandoned plans to reward crypto donors with an 'AirDrop' – a term used to describe a free transfer of a digital asset – and will instead issue its own collection of NFTs in order to fund its war with Russia, according to Ukraine's vice-prime minister Mykhailo Fedorov.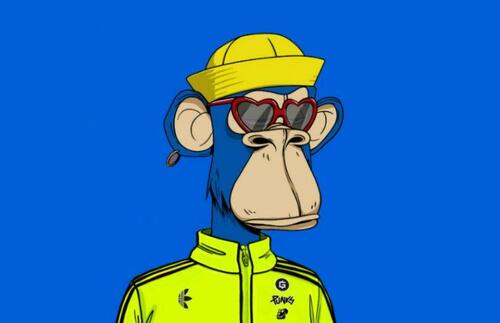 "we will announce NFTs to support Ukrainian Armed Forces soon. We DO NOT HAVE any plans to issue any fungible tokens," he said in a Thursday tweet.
After careful consideration we decided to cancel airdrop. Every day there are more and more people willing to help Ukraine to fight back the agression. Instead, we will announce NFTs to support Ukrainian Armed Forces soon. We DO NOT HAVE any plans to issue any fungible tokens

— Mykhailo Fedorov (@FedorovMykhailo) March 3, 2022
Ukraine's embrace of digital assets as a way to fund its armed forces comes after it raised approximately $200 million in "war bonds," according to the Financial Times.
The use of cryptocurrencies has soared in Ukraine over the past several weeks, with Bitcoin trading at a 6% premium on Binance's Ukrainian Hryvina (UAH) market. So far, $42.9mm has been donated to the Ukrainian government, according to data provider Elliptic.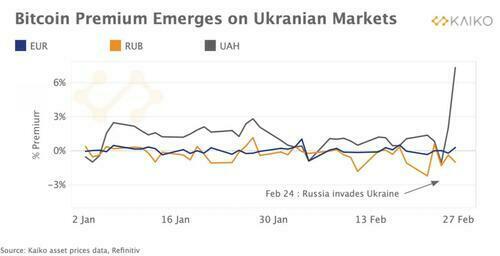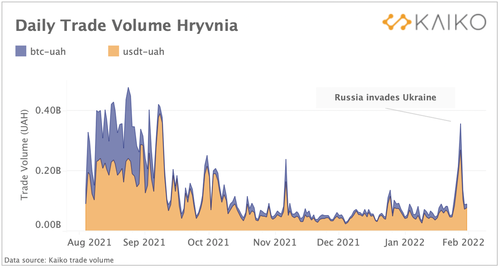 NFTs are collectible digital tokens that are fixed on the blockchain and cannot be replicated (though one can always take a screenshot and possess a non-blockchain version). Last year, sales of digital assets surged – bringing the global market to $40bn.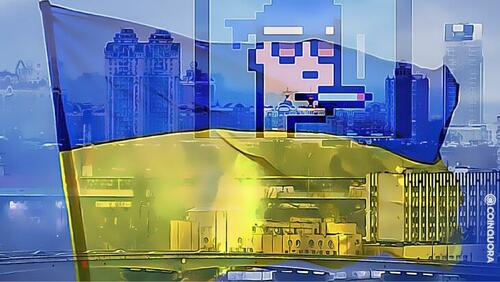 It is unclear what these NFTs will consist of or whether they will be transferred for free or sold in an auction, for additional fundraising.

Ukraine has already disbursed $14mn of the cryptocurrency to invest in the conflict, Michael Chobanian, president of Ukraine's Blockchain Association and a central figure in the fundraising effort, told CoinDesk TV on Tuesday.

Uniswap, a decentralised cryptocurrency exchange, has also allowed listed tokens on its site to be swapped into ethereum and donated to Ukraine in a single transaction.

An NFT of a pixelated smoking man wearing a blue bandanna and sunglasses from a popular collection called CrptoPunks, worth around $200,000, was also sent to Ukraine's crypto wallet this week. -FT
Meanwhile Russian activist musical group Pussy Riot has raised $6.6 million selling an NFT of the Ukrainian flag to donors through a decentralised autonomous organisation (DAO) backed by the band.
Ethereum co-founder Gavin Wood donated $5.8 million to the Ukrainian government via Polkadot, while another DAO backed by Solana and the Ukraine government has raised around $1.4 million to "go directly to aiding Ukrainians on the ground," according to FT.