Gold Has 'Tremendous Momentum' — Watch Next Week's Inflation Report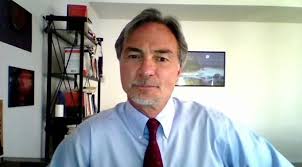 by John Rubino, Dollar Collapse: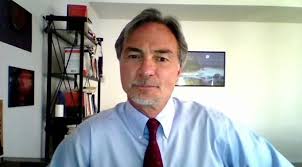 There is strong momentum in the gold space as investors repositioned themselves going into another uncertain weekend with all eyes on Russia's intensified attack on Ukraine.
Gold gained more than $35 on Friday as Russian forces took control over Europe's biggest nuclear power plant in Ukraine in a very alarming assault.
"Unfortunately, there are no signs that you are going to see a de-escalation of the war in Ukraine any time soon. As we take a look at the impact that is having on the global economy, you'll see global growth concerns and inflationary pressures become dominant themes," OANDA senior market analyst Edward Moya told Kitco News. "That will likely lead to further safe-haven flows, and gold is going to shine."
TRUTH LIVES on at https://sgtreport.tv/
The macro picture is set up for gold to hit $2,000 an ounce as other commodities, including oil, palladium, nickel, wheat, and corn surge.
"The way things are looking, you have too many key commodities that are likely to continue to keep on rising — grains, metals, energy. We'll see elevated prices for the foreseeable future," Moya said.
If commodity spikes have a lasting impact on inflation, central banks will be forced to hike rates more aggressively. But that doesn't mean that's bad for gold, Moya added.
"While the U.S. central bank showed resistance to rapid rounds of rate hikes as they assess the impact of the war, you should not rule out a chance of a half-a-point increase later this year. I'm still in the camp of four or five rate hikes this year," said Moya. "We could see the Fed becoming more aggressive in fighting inflation this summer. That uncertainty and that debate should be positive for gold and help gold rally to $2,000."
One key metric to watch next week will be the latest U.S. consumer price index (CPI), which is scheduled to be released on Thursday.
"We could see $150 oil soon. Inflation will be much higher because of energy. Wait until you see the next CPI number. It is going to be above 8%," Phoenix Futures and Options LLC president Kevin Grady told Kitco News. "And if they were using the old metrics, annual inflation would be running at 12%-15%."
On Friday, market participants positioned themselves for another uncertain weekend ahead, said Grady.
"You just don't know what's going to happen over the weekend. Investors are nervous about the nuclear reactor and Russia capturing some Ukrainian cities. They are positioning long gold, short stocks, and long crude oil," he said.
Read More @ DollarCollapse.com