House To Hold Imminent Vote On Ditching Trade Relations With Russia & Belarus, Including Oil Imports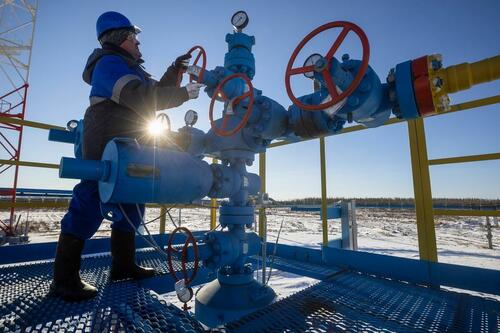 The House of Representatives will hold a vote on a bipartisan bill which would remove trade relations with Russia and Belarus, which would include a ban on oil imports, as soon as Tuesday, Reuters reports.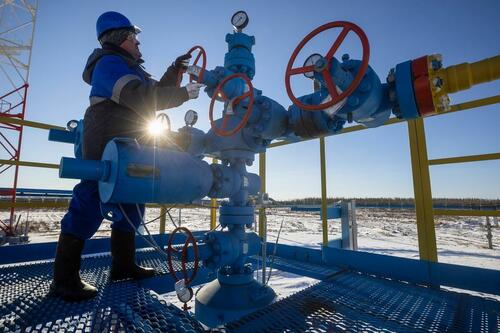 Rep. Richard Neal (D-MA) and Kevin Brady (R-TX) – the Democratic chair and GOP leader of the House ways and means committee, as well as Sens. Ron Wyden (D-OR) and Mike Crapo (R-ID) – the Democratic chair and GOP ranking member of the Senate Finance committee, have announced the bipartisan agreement.
Neal/Brady/Wyden/Crapo: "As Russia continues its unprovoked attack on the Ukrainian people, we have agreed on a legislative path forward to ban the import of energy products from Russia and to suspend normal trade relations with both Russia and Belarus."

— Craig Caplan (@CraigCaplan) March 7, 2022
"While Congress needs to do more,as congressional ldrs w/jurisdiction over our nation's trade policy,we are committed to using the tools at our disposal to stop Russia's unconscionable & unjust war on Ukraine & hold Belarus accountable for its involvement," said the Democratic Reps. in a statement.
House speaker Nancy Pelosi indicated that her chamber would pursue legislation into the matter this week.
Meanwhile, Secretary of State Antony Blinken said that the US is in active discussions with European partners, who are far more dependent on Russian oil than the US, and could slide into recession if the US bans imports.
To that end, The Guardian reports that the Biden administration is willing to move forward on a ban without the participation of European partners.
What's more, US Congressional negotiators are reportedly nearing a deal on emergency Ukraine aide as well as a long-term government funding agreement, according to Bloomberg.