Polish Top Diplomat: No-Fly Zone In Ukraine Likely 'Illegal', Would Trigger Major War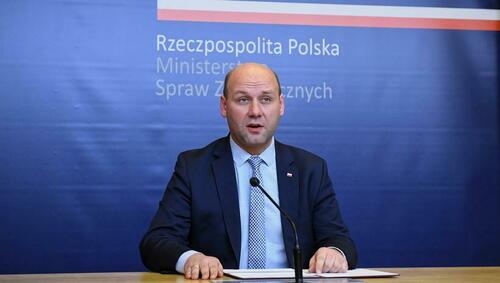 Several days ago, Russian President Vladimir Putin began warning any Western powers thinking about intervening in Ukraine by erecting a no-fly zone, that such a hostile act would immediately result in war being declared by Moscow on that intervening country.
Many pundits in the West have also been warning of a 'WW3 scenario' should NATO countries pursue a no-fly zone. While Washington has so far kept the proposal which Ukraine's President Zelensky has been busy desperately urging at a distance, on Sunday US Secretary of State Antony Blinken told NATO countries that they have a "green light" to transfer jets to Ukraine's military.
On Monday, for the first time, a major east European NATO state admitted that a no-fly zone should be deemed an impossibility given that there was an admission it would bring Russia and the West into a direct major conflict.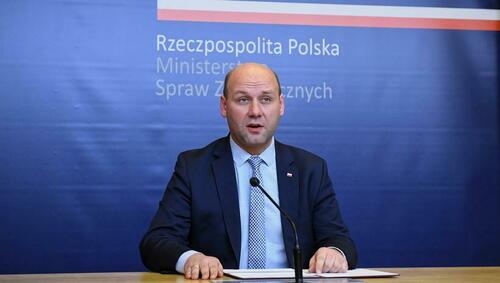 Poland's second highest diplomat, Deputy Foreign Minister Szymon Szynkowski vel Sek gave an interview to the national public service radio broadcaster Polskie Radio wherein he spelled out "there is no such opportunity" for a no-fly zone given it would involve major "active actions beyond its borders."
The statements were quickly picked up in Russian state-run media, which translated the Polish Deputy Foreign Minister's comments as follows:
"It is evident that there is no such opportunity [to establish a no-fly zone over Ukraine]. Today we can see that many member countries are being skeptical of the matter. The implementation of the decision should follow the decision itself, the making of this decision. In practice, this would mean a large-scale military operation beyond the North Atlantic Alliance's borders. It is difficult to imagine today. It is difficult to imagine that the North Atlantic Alliance would have any legal basis for conducting active actions beyond its borders," the diplomat told Polskie Radio.
He further stressed "this sort of decision is impossible without the consent of all NATO member countries."
Starting days ago Zelensky and some of his top aides suggested NATO's hesitancy for further action in Ukraine beyond sending weapons is based in "weakness". He also said something similar while addressing both chambers of Congress this past weekend.
Poland's remarks come after the White House is working to transfer Russian-made MiG fighters from Warsaw to Kiev – something which the Polish government has since tried to publicly distance itself from – perhaps worried about invoking the wrath of Russia at this sensitive point when the whole region is on a war footing. 
In his latest Monday remarks, Secretary of State Blinken also reiterated that the US doesn't want a no-fly zone.