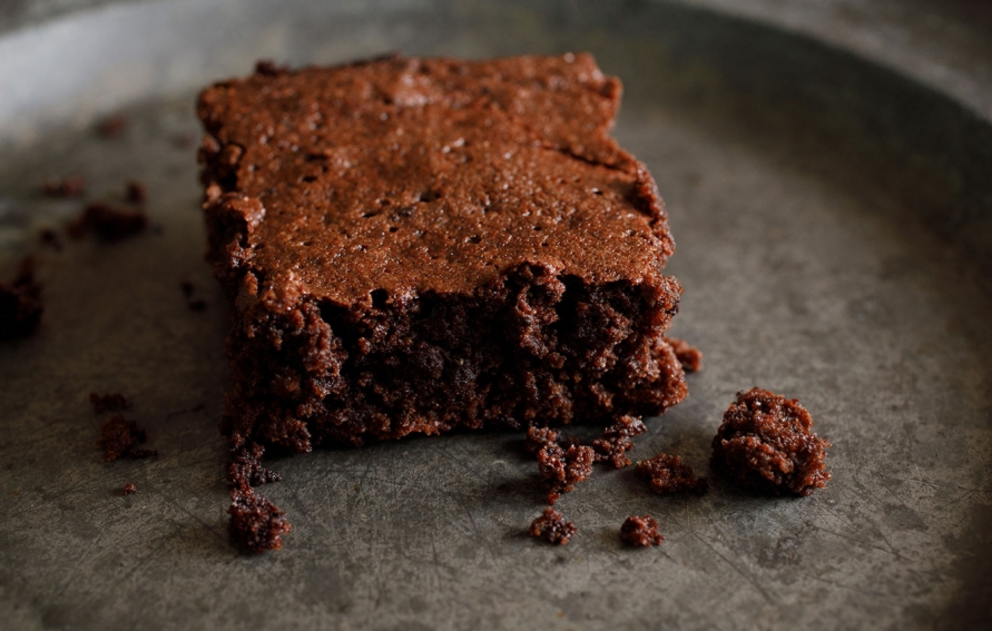 Insects are eaten in many countries around the world but not so much in the United States. However, the trend of eating insects is growing, in part as a solution to the food needs of a growing global population.
For this brownie recipe, we used a cricket flour mixture sourced in the U.S. Cricket flour has about 30% more protein than regular flours but also has similar qualities to all-purpose flour. It can be substituted cup for cup.
Ingredients
10 tablespoons butter, room temperature
½ cup brown sugar, packed
½ cup white sugar
2 eggs, cold
1 teaspoon vanilla
¾ cup cocoa powder
½ cup cricket flour
½ teaspoon baking powder
½ teaspoon salt
½ cup chocolate chips
Instructions
Yield: 9 brownies
Grease a 9- by 9-inch baking pan. Preheat the oven to 350°. Beat the butter and sugars for 2 minutes on high until well combined. Add the eggs and beat for 2 more minutes until the batter is thick, fluffy and uniform in texture (graininess of sugar should be almost gone). Add the vanilla and beat again.
In a separate bowl, mix the cocoa powder, cricket flour, baking powder and salt. Beat on low for 15 to 30 seconds until just incorporated. Fold in the chocolate chips and pour into the baking pan.
Bake for 30 to 35 minutes until a toothpick inserted 2 inches from the edge comes out clean.