Visa, Mastercard Hike Merchant Fees For First Time In 2 Years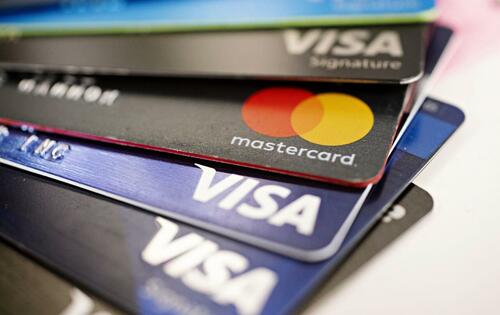 Just days after cutting off customers in Russia, credit card giants Visa and Mastercard are raising the rates they charge merchants for using their service after suspending price hikes for the last two years because of the pandemic. While paid up-front by businesses, these fees are typically passed along to consumers in the form of higher prices.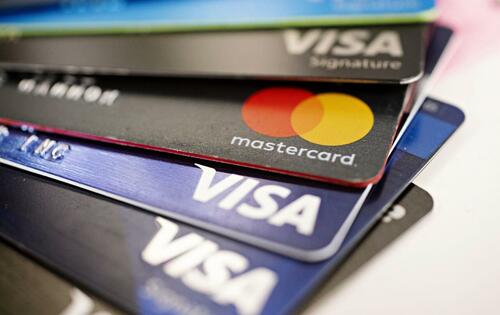 The fee hikes are expected to kick in next month, according to WSJ's anonymous sources. So-called "interchange fees" that account for most of the increase are charged when customers use their cards at a merchant's business. Though shoppers remain mostly ignorant of their existence, these fees are a "constant source of aggravation" for merchants.
US merchants paid Visa and Matercard an estimated $55.4 billion in credit-card interchange fees in 2021, more than 2x the amount in 2012, according to the Nilson Report. Merchants  pass along at least some of these costs to the consumer in the form of higher prices. More merchants have started charging consumers extra when they pay with credit cards.
What's more, a growing number of businesses are charging customers more when they pay with a credit card.  Mastercard and Visa both said the fees help cover costs related to fraud protection along with "innovation."
"Our focus remains ensuring the safety and security of payments while balancing the interests of all parties," a Mastercard spokesman said.
A Visa spokesman told WSJ that merchants can avoid the higher fees if they provide certain transaction data, and use a "token service" that masks card numbers.
All told, Mastercard's interchange fee changes will result in an estimated net annual increase of around $330M for merchants, according to data from one third-party provider.
Fortunately, just in time for these fee hikes, the Fed has introduced its new categorical weightings for its favorite inflation indicator – anything to make inflation data come in below expectations.
What's more, given Visa and Mastercard's dominance in the payments space…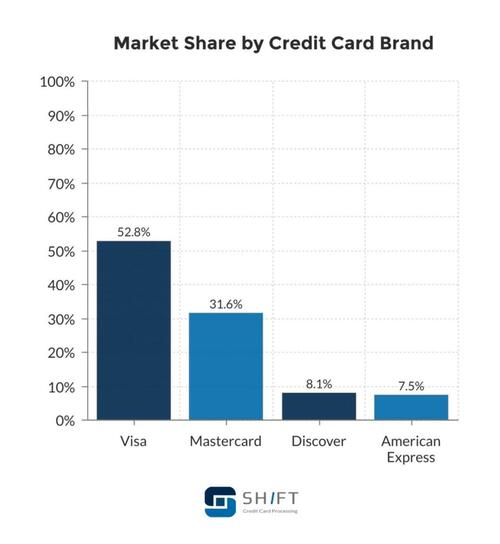 Source: SH/FT Credit Card data
…their coordinated decision to hike their fees resembles price fixing.