UK Disrupts Sale Of Chelsea FC With New Sanctions On Abramovich, Others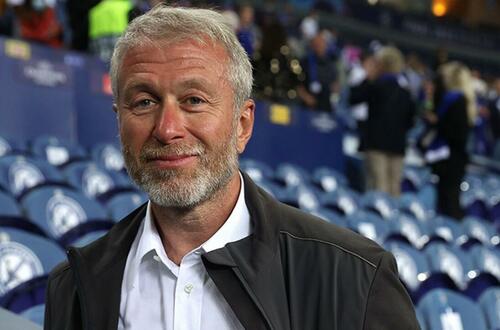 Following a handful of asset seizures in Italy, Switzerland, and France that prompted some wealthy Russian businessmen to rapidly move yachts, jets, and other billionaire flotsam, the UK is cracking down and seizing assets belonging to more than half-a-dozen oligarchs.
UK authorities are sanctioning all assets of Chelsea Football Club owner Roman Abramovich as well as six other Russians. They will all face the full asset freeze and travel ban which could leave them effectively trapped where they are.
The British said the total value of the sanctions is approximately £15 billion ($19.74 billion).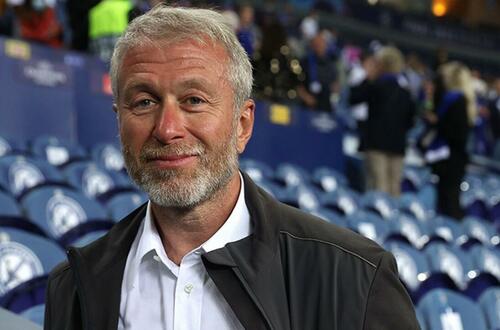 Some of the other individuals being sanctioned are: Oleg Deripaska who has stakes in En+ Group, Igor Sechin, the Chief Executive of Rosneft and Andrey Kostin, Chairman of VTB bank. What's more, Abramovich also has stakes in Evraz and Norilsk Nickel.
The steps came as the British authorities received pressure to sanction the 55-year-old oligarch in response to Russia's military operation in Ukraine, a step which they initially announced on Thursday.
Abramovich and six others face a full asset freeze and travel ban, and are prohibited from transacting with U.K. citizens or businesses, the Foreign Office said in a statement Thursday.
The move effectively derails Abramovich's plan to sell Chelsea, which plays in England's highest soccer league, and raises major questions about the future of the club.
Rumors about Abramovich potential sale of Chelsea FC have been circulating for days. The Daily Mail reported last week that Abramovich had been circulating generous offers, including to a Swiss bullion baron who confirmed that Abramovich had been in touch with an offer.
"He's terrified of being sanctioned," the bullion magnate said.
For now, the sanctions won't stop the club from playing its upcoming home game, granted they still have a sporting license to continue playing their fixtures, but can no longer sell tickets to their games at Stamford Bridge, which will only be attended by season ticket holders.
Their club merchandise shop must also close, and the west Londoners cannot sign or sell players either. Furthermore, the measures could also determine the previously uncertain fate of players about to become free agents, who now can't be offered new contracts under measures which expire on May 31, 2022, but can be reviewed.