Fake-Raine: citizen journalism at its best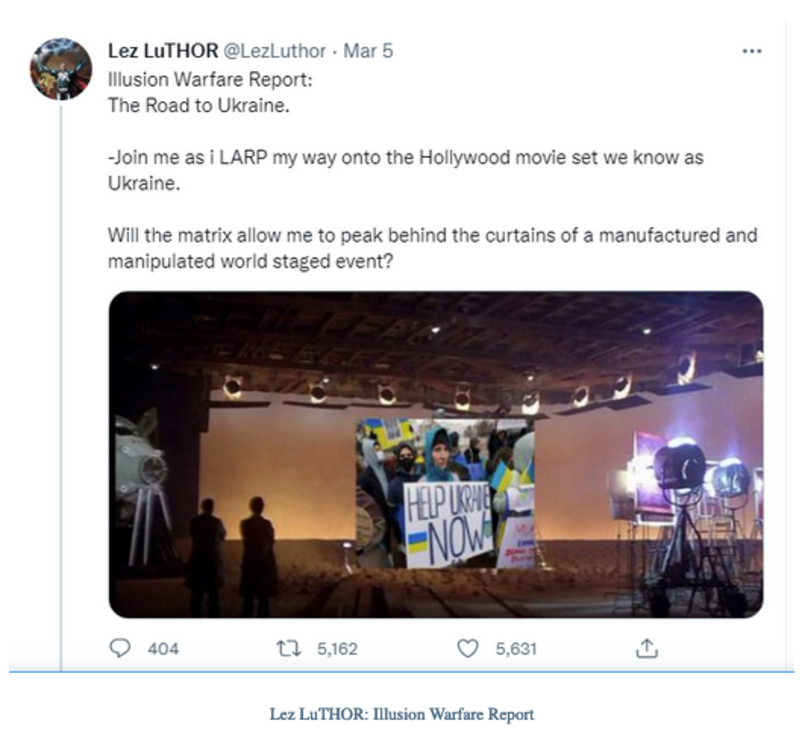 Fake-Raine: One Man's Trip Through the Hollywood Movie Set We Know as Ukraine
By Rhoda Wilson on March 12, 2022 • ( 20 Comments )
Earlier this month wanting to document the truth about Ukraine, Lez LuTHOR, a self-described illusion warfare correspondent, took it upon himself to make the trip.  And as any good war correspondent would, he has been posting regular reports, a diary of his trip to Ukraine, on twitter to keep folks at home updated.
This is citizen journalism at its best.
Lez left the UK for Ukraine on 3 March. He explained in a tweet his videos are purposefully 24 or sometimes 48 hours behind because "I'm getting death threats and was walking around a city under martial law." 
At the time of writing, he was still posting updates from Ukraine.  He tweeted: "I was meant to leave today 11/3, but I'm still around, if I can crowd source funding I'll stay." 
Keep up to date with Lez's journey HERE. 
Another source, although we are unable to vouch for their authenticity, is live traffic camera feeds from Ukraine – Kyiv, Kiev, Kijów, Lviv border – as embedded below and HERE.
Multi Ukraine Cameras from Kyiv Kiev Kijów Lviv border LIVE
The Exposé is now heavily censored by Google, Facebook, Twitter and PayPal. Let's not lose touch, subscribe today to receive the latest news from The Exposé in your inbox…
Email Address
Lez's first twitter thread began on 5 March 2022.
Lez LuTHOR: Illusion Warfare Report
Danny Boy Limerick has backed up this thread with its videos HERE.  So, below we will simply include the text of individual tweets and an image representing the accompanying video as a placeholder.  Then we pick up Lez's subsequent tweets.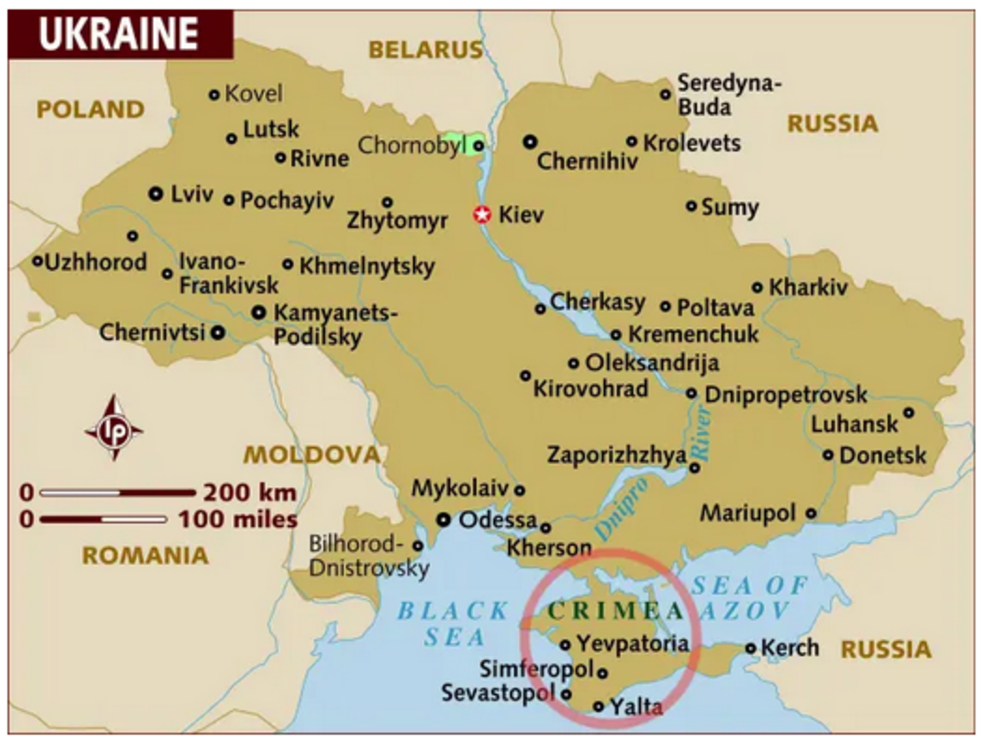 Illusion Warfare Report by Lez LuTHOR
Illusion Warfare Report: The Road to Ukraine.
Join me as I LARP my way onto the Hollywood movie set we know as Ukraine.
Will the matrix allow me to peak behind the curtains of a manufactured and manipulated world staged event?
The Journey begins … On the 3/3 I took a flight from Luton, England to Krakow, Poland.
Via Poland seemed the easiest way into the Ukraine.
Note: all the 33's. 
For the rest of this article please go to source link below.
Video can be accessed at source link below.