Ukraine unveils digital currency and a social credit system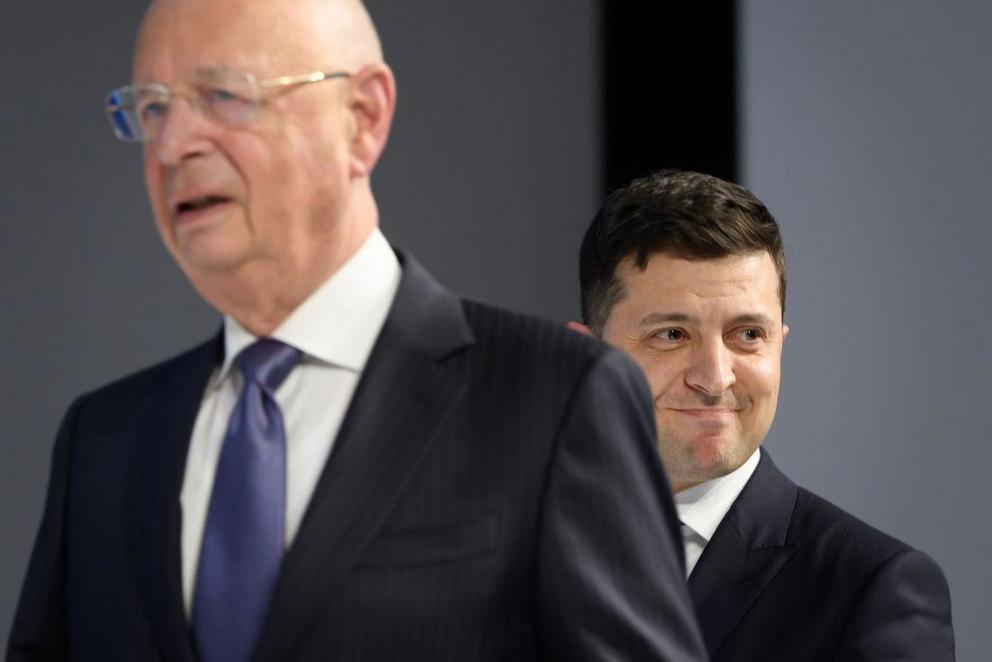 Ukraine Is Quietly Unveiling Digital Currency and a Social Credit System
Neil lives in Canada and writes about society and politics.
Ukraine President Volodymyr Zelensky (R) at the World Economic Forum (WEF) 2020 meeting in Davos following behind WEF Chairman Klaus Schwab's footsteps, not only physically but also ideologically. Zelensky announced Ukraine would be the first nation to implement virtually all the Great Reset's key hallmarks, including its own nationwide version of the infamous social credit model paired with a universal basic income-style helicopter money system. (Image: FABRICE COFFRINI/AFP via Getty Images)
Ukraine has been stealthily working hard on fulfilling all boxes of the World Economic Forum's (WEF) Great Reset checklist: digital identity, vaccination passports, universal basic income (UBI), and a social credit system in one.
President Volodymyr Zelensky recently announced that he had legalized all cryptocurrency exchanges, national and international.
READ MORE:
The move came after millions of US dollars in funds started flowing into the country after it began pandering for donations in early March. The country has already absorbed more than $63 million in crypto donations, according to CNBC.
The transition to state-regulated cryptocurrency is yet another critical step Ukraine has taken in becoming the vanguard for the Great Reset, the socio-economic new world order inspired by the Chinese communist social credit model. 
For the rest of this article please go to source link below.