Ukrainian Nazis are a big problem says The Guardian in 2014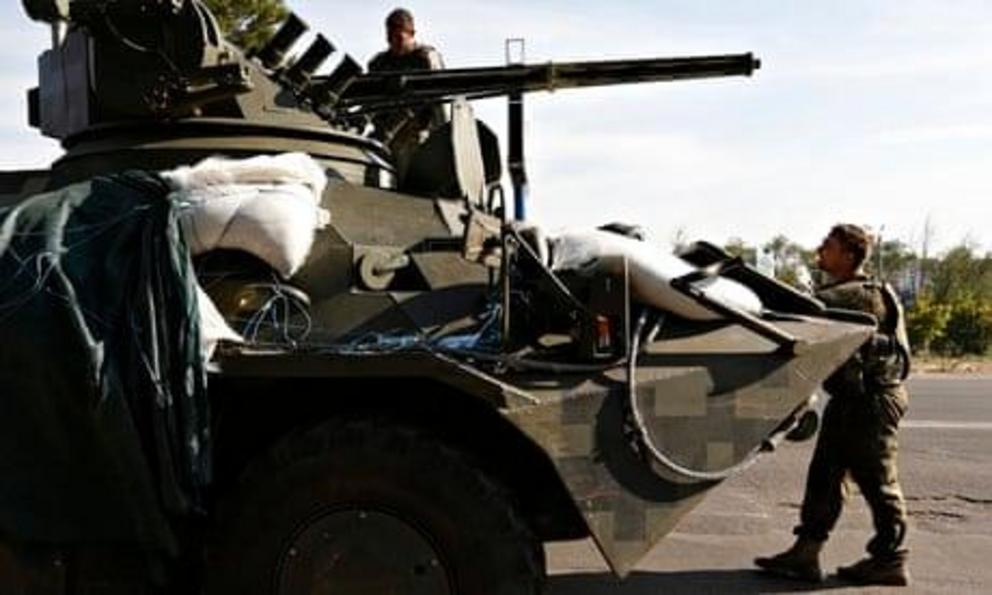 Azov fighters are Ukraine's greatest weapon and may be its greatest threat
This article is more than 7 years old
The battalion's far-right volunteers' desire to 'bring the fight to Kiev' is a danger to post-conflict stability
An Azov battalion soldier stands next to an armoured personnel carrier at a checkpoint in Mariupol on 4 September. Photograph: Vasily Fedosenko/REUTERS
Shaun Walker in Mariupol
"I have nothing against Russian nationalists, or a great Russia," said Dmitry, as we sped through the dark Mariupol night in a pickup truck, a machine gunner positioned in the back. "But Putin's not even a Russian. Putin's a Jew."
Dmitry – which he said is not his real name – is a native of east Ukraine and a member of the Azov battalion, a volunteer grouping that has been doing much of the frontline fighting in Ukraine's war with pro-Russia separatists. The Azov, one of many volunteer brigades to fight alongside the Ukrainian army in the east of the country, has developed a reputation for fearlessness in battle.
But there is an increasing worry that while the Azov and other volunteer battalions might be Ukraine's most potent and reliable force on the battlefield against the separatists, they also pose the most serious threat to the Ukrainian government, and perhaps even the state, when the conflict in the east is over. The Azov causes particular concern due to the far right, even neo-Nazi, leanings of many of its members.
Dmitry claimed not to be a Nazi, but waxed lyrical about Adolf Hitler as a military leader, and believes the Holocaust never happened. Not everyone in the Azov battalion thinks like Dmitry, but after speaking with dozens of its fighters and embedding on several missions during the past week in and around the strategic port city of Mariupol, the Guardian found many of them to have disturbing political views, and almost all to be intent on "bringing the fight to Kiev" when the war in the east is over.
For the rest of this article please go to source link below.