A mystery giant UFO seen by principal and 400 students in 1970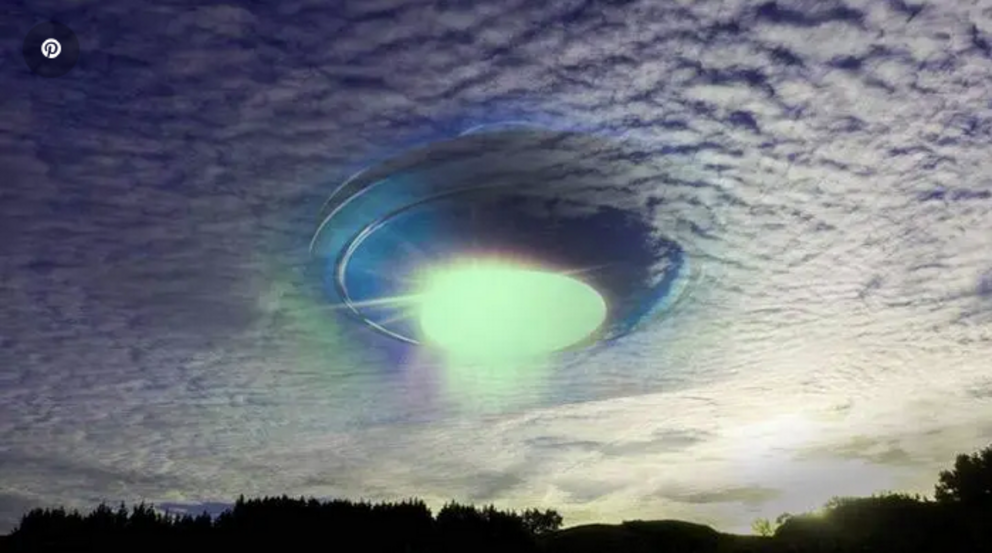 The incident happened in 1970 at the Richmond school in Napier, New Zealand. Witnesses included the principal, teachers, and some 400 students. Definitely one of the so-called "mass sightings."
The case was mentioned in the Napier Daily Telegraph on May 8, just one day after the shocking event. The headline, as you can see below, was: Mysterious object in the sky is seen by teachers and 400 children.
To facilitate reading, we have transcribed and translated the text of the newspaper. The introduction reads: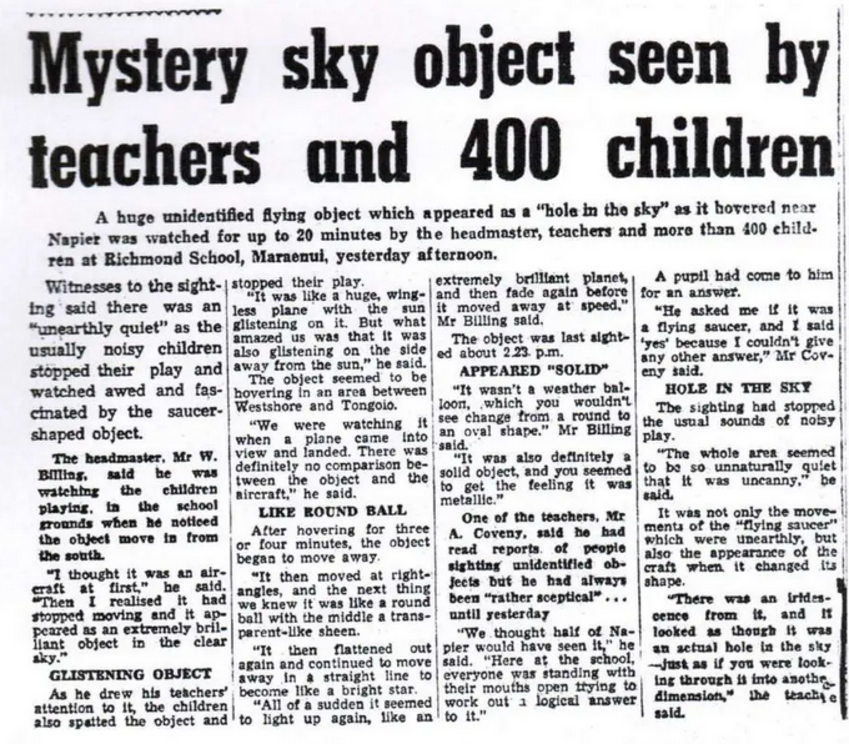 "A huge unidentified flying object appeared yesterday afternoon as a 'hole in the sky". As it floated near Napier, it was seen for 20 minutes by the principal, teachers, and more than 400 children at Richmond School, Maraenui."
Then follows the main content:
"Witnesses of the sighting said there was an 'eerie silence' as the normally noisy children stopped playing and stared in awe and fascination at the saucer-shaped object. The principal, Mr. W. Billing, said that he was watching children play on the school grounds when he noticed the object moving from the south. "At first I thought it was a plane," he recounted. "Then I noticed that it had stopped moving and appeared as an extremely bright object in the clear sky."
For the rest of this article please go to source link below.
Video can be accessed at source link below.