Big Pharma investing $BILLIONS in patented marijuana drugs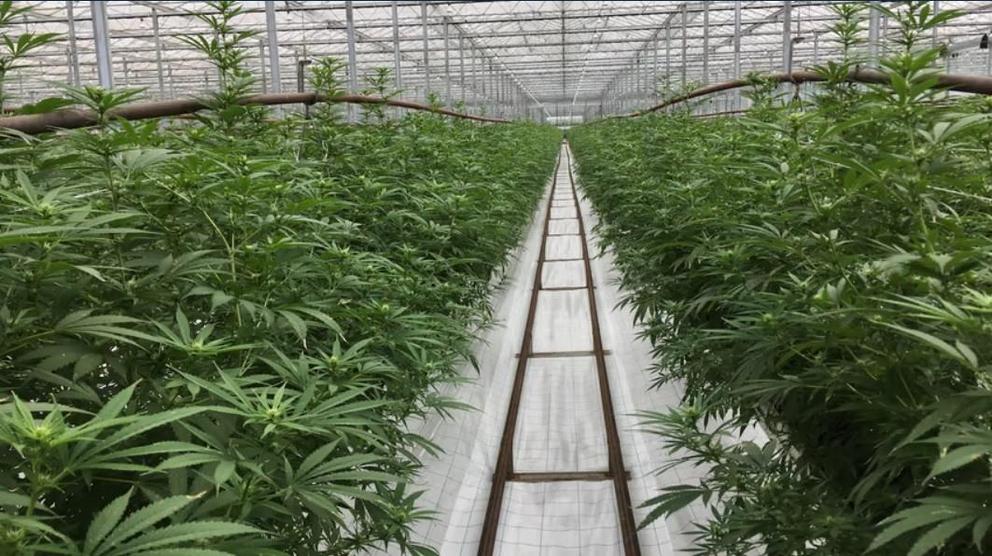 – while the Natural Plant Remains Illegal to Millions of Americans
Warehouse owned by Jazz Pharmaceuticals growing marijuana for their drugs. Image Source.
by Brian Shilhavy
Editor, Health Impact News
While the U.S. Federal Government continues to classify the marijuana plant as an illegal drug as part of the "Controlled Substances Act," the FDA has now approved patented drugs derived from the plant for medical use.
One marijuana FDA-approved pharmaceutical product is currently being used to treat children for epilepsy, and the FDA is expected to approve another marijuana-based drug soon for treating multiple sclerosis.
According to Fierce Pharma, the company with the first FDA-approved marijuana drug is investing $100 million to grow more pot, although if you try to grow some for yourself, depending on which state you live in, you could be arrested, spend time in prison, and have your children removed from your custody.
Jazz Pharmaceuticals, after getting its hands on the industry's first FDA-approved cannabis-based medicine last February, is angling to keep its crown with a major manufacturing push overseas.
Jazz and its star cannabinoid subsidiary GW have kicked off construction of a new U.K. manufacturing plant at Kent Science Park in Sittingbourne, the companies said Friday.
Jazz will invest more than $100 million into the 60,000-square-foot facility, where it plans to hire 100-plus staffers once the site is operational. The plant is expected to open in 2024, and it will specifically support manufacture of Jazz and GW's two approved cannabis-based medicines.
Those are the seizure med Epidiolex, which boasts a green light in the U.S., and late-stage multiple sclerosis candidate nabiximols, which is known as Sativex outside the States. The Kent Science Park site will also help bolster future capacity for new meds in the company's pipeline, Jazz said.
Jazz is already producing extract, active pharmaceutical ingredients and formulated drug products in Kent Science Park, where it operates 12 buildings with more than 400 employees. The site forms "the heart of our global cannabinoid manufacturing operations," Jazz said in a release.
GW, for its part, has invested heavily in the Kent Science Park site over the past 20 years. Jazz bought GW last year for $7.2 billion in one biopharma's largest M&A deals in 2021. (Full article.)
Many states have passed laws in recent years to either make marijuana legal to purchase for anyone, or legal to purchase for certain medical conditions, but there are still many states where it remains completely illegal.
This presents serious problems for families who use it legally in one state, but then travel to another state where it is illegal, and end up losing their children to Child Protective Services if someone reports them.
We have covered dozens of these stories over the past few years, as well as stories where parents were desperate to treat their child with marijuana, such as for epilepsy, but did not have the financial resources to move to a state where it was legal and ended up losing their children to the State.
For the rest of this article please go to source link below.