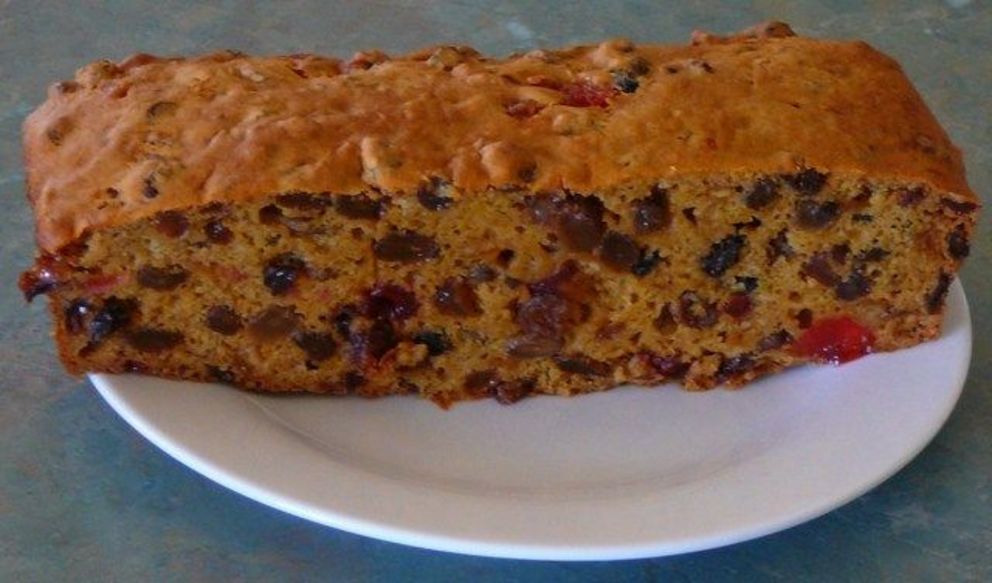 Easy
0:10 Prep
1:50 Cook
8 Servings
No sugar, no fat, you won't feel guilty about going back for a second slice of this cake! – abrarose
Ingredients
1 cup pumpkin cooked cooled mashed

500 g mixed fruit dried

1 tbs honey

1 cup unsweetened apple juice

1 tsp bicarbonate of soda

4 egg whites lightly beaten

250 g self-raising flour

1 tsp mixed spice
Method
Combine fruit, juice and honey in a saucepan and bring to the boil.

Remove from heat and stir in bicarbonate of soda. Cool.

Very lightly grease a 20 cm round tin and preheat oven to 165C.

Stir egg whites, pumpkin and fruit together, beat until smooth.

Stir in flour and spice and beat again until smooth.

Pour into prepared pan and bake for 90 minutes.

Slightly cool in pan before turning out onto a wire rack.
Notes
This recipe has never failed for me, keeps well in an airtight container. Refrigerate in summer. Fruit can be soaked in juice overnight before boiling. Add two tablespoons of brandy for special occasions. Use a 20 cm round tin. You can also use unsweetened orange juice instead of apple. You can use wholemeal self-raising flour instead of white.