Labor proposes new homebuying scheme in which government would take stake in people's properties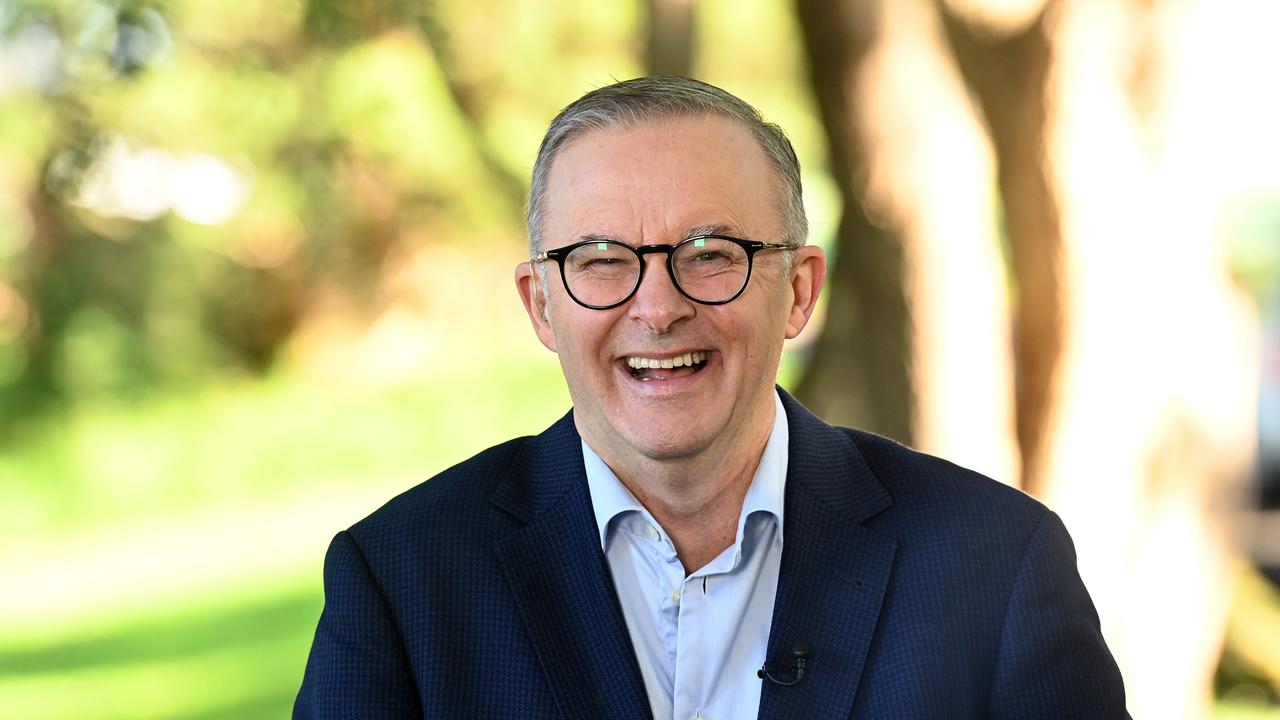 from News Australia:
A new homebuying scheme proposed by Labor would make it dramatically easier to afford a property, Anthony Albanese is claiming.
Anthony Albanese says a Labor government will make it easier for 10,000 Australians per year to buy a home by taking an equity stake of up to 40 per cent in their property.
The scheme, called Help to Buy, is designed to help Australians buy a home with a smaller deposit, a smaller mortgage and smaller mortgage repayments.
It is claimed that, in some parts of Australia, this will cut the amount people will have to pay on their mortgage by up to $380,000. The government would contribute up to 40 per cent of the price and subsequently own that portion of the property. The owner would then be able to buy out the government's stake.
TRUTH LIVES on at https://sgtreport.tv/
The equity contribution is up to 40 per cent of the purchase price of a new home and up to 30 per cent of the purchase price for an existing home.
The homebuyer will need to have a deposit of 2 per cent and qualify for a standard home loan with a participating lender to finance the remainder of the purchase.
You can see a breakdown of how much Labor says people will save on their mortgage under Help to Buy in different cities and regions at the bottom of the story.
Not just for first homebuyers
Under the scheme, homebuyers will also avoid the need to pay Lenders Mortgage Insurance (LMI), representing an additional saving, depending on purchase location, of potentially more than $30,000.
"This will help many Australians on low and modest incomes to buy a home with a much smaller mortgage that they can afford to pay rather than renting for the rest of their life," Labor said in a statement.
During the loan period the homebuyer can buy an additional stake in the home when they are able to do so.
The homebuyer will not be required to pay rent on the stake of the home owned by the federal government.
Labor says the scheme is not just for first homebuyers, it's for other Australians who need a helping hand as well.
What's the catch?
Help to Buy will be only available to Australians with a taxable income of up to $90,000 for individuals and up to $120,000 for couples. Homebuyers must be Australian citizens and not currently own or have an interest in a residential dwelling.
Labor claims the scheme will make money for the federal government as it will recover its equity and its share of the capital gain when the house is sold.
The scheme will cost around $329 million over the forward estimates, according to Labor.
"After nine long years in government, housing affordability has only got worse under the Liberal-National Government," Mr Albanese said in a statement. "Help to Buy is part of Labor's plan to tackle the housing crisis."
What's Scomo's plan?
Meanwhile Morrison government says it will help people buy a house under its Home Guarantee Scheme which is set to be extended.
Mr Morrison's most recent announcement opens up the government's popular Home Guarantee Scheme, which supports first home buyers to buy a property with a deposit as low as 5 per cent.
"We're building a stronger future for Australians by making home ownership easier," Mr Morrison said in a statement.
The scheme is a significant benefit in places like Sydney, where median property prices are now $982,000 (which includes units), according to realestate.com.au's PropTrack home price index for March.
Currently the scheme is accessible to people trying to buy a property worth $800,000 in Sydney, but this will jump to $900,000 from July 1.
Breakdown of Labor's scheme
The following figures show how much people will save on their mortgage under Labor's new Help to Buy in different cities and regions.
NSW – capital city & regional centres
Property price cap: $950,000
Maximum saving on new home purchase: $380,000
Maximum saving on existing home purchase: $285,000
NSW – rest of state
Property price cap: $600,000
Maximum saving on new home purchase: $240,000
Maximum saving on existing home purchase: $180,000
VIC – capital city & regional centre
Property price cap: $850,000
Maximum saving on new home purchase: $340,000
Maximum saving on existing home purchase: $255,000
VIC – rest of state
Property price cap: $550,000
Maximum saving on new home purchase: $220,000
Maximum saving on existing home purchase: $165,000
QLD – capital city & regional centres
Property price cap: $650,000
Maximum saving on new home purchase: $260,000
Maximum saving on existing home purchase: $195,000
QLD – rest of state 
Property price cap: $500,000
$200,000
Maximum saving on existing home purchase: $150,000
WA – capital city 
Property price cap: $550,000
Maximum saving on new home purchase: $220,000
Maximum saving on existing home purchase: $165,000
WA – rest of state
Property price cap: $400,000
Maximum saving on new home purchase: $160,000
Maximum saving on existing home purchase: $120,000
SA – capital city 
Property price cap: $550,000
Maximum saving on new home purchase: $220,000
Maximum saving on existing home purchase: $165,000
SA – rest of state  
Property price cap: $400,000
Maximum saving on new home purchase: $160,000
Maximum saving on existing home purchase: $120,000