Huge cache of stolen antiquities found in central Israel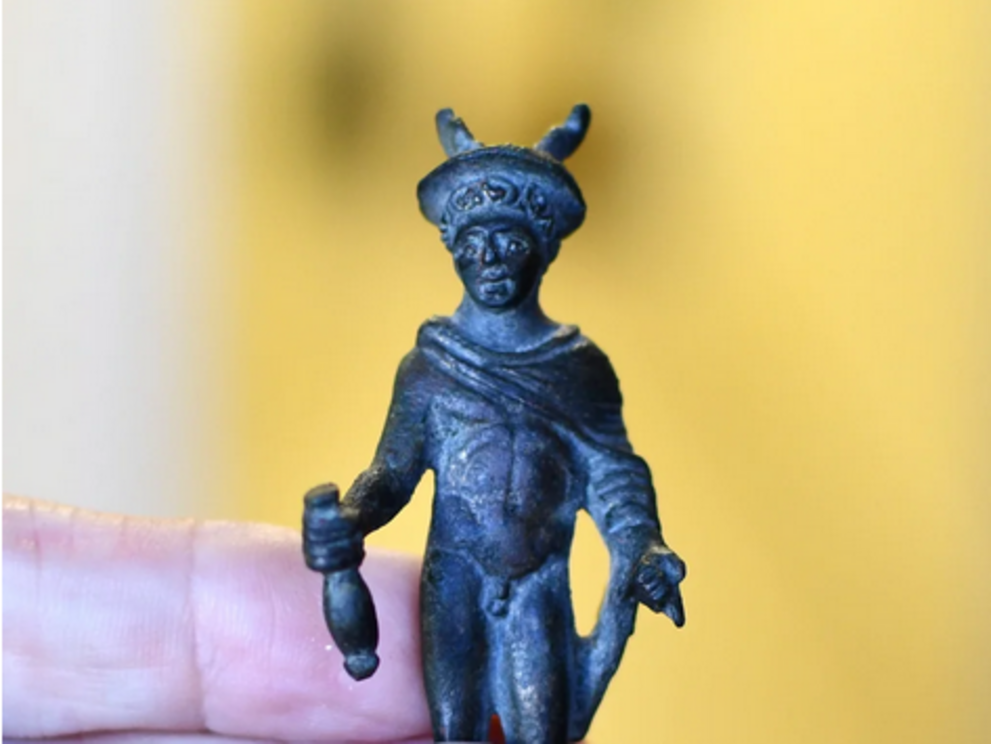 A vast cache of antiquities looted from sites in the West Bank was revealed on Thursday by the Israel Antiquities Authority. While antiquities theft is common in Israel, and thieves and traders are often caught, this was a big catch.
A figurine of the Greek deity Hermes.
Ancient cuneiform tablets, a bronze figurine, jewellery, seals, and no less than 1,800 coins were seized from the home of an antiquities trader in Modi'in on Sunday by police working with the Israel Antiquities Authority theft prevention team.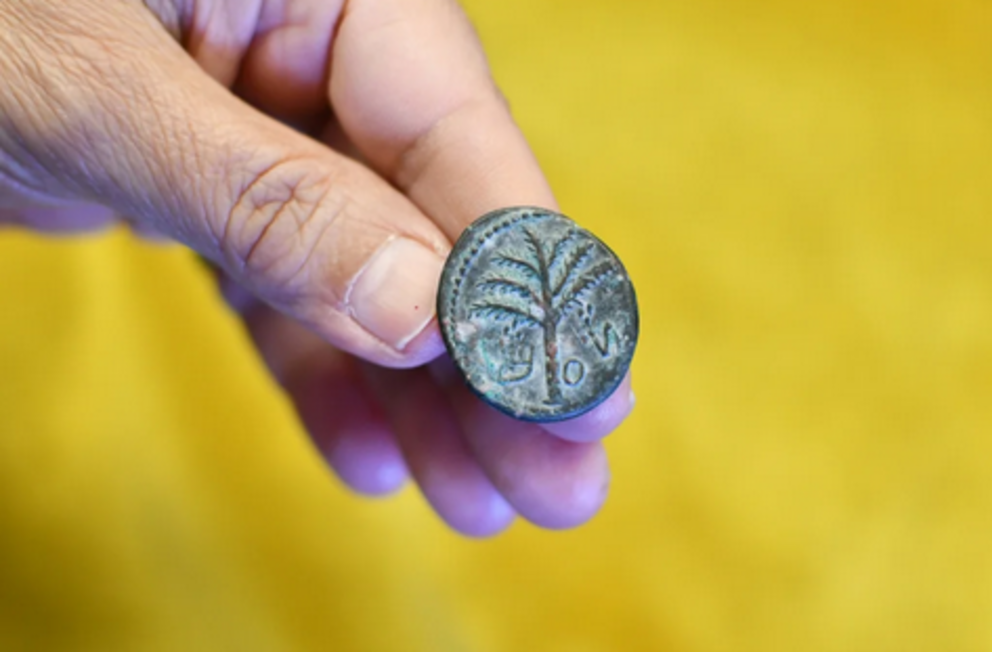 A coin from the time of the Bar Kochba revolt.
Discover the secrets of the Middle East
According to the IAA, the trader admitted to buying antiquities from looters operating in the West Bank, smuggling them into Israel, and illegally trading them.
Some of the items and coins appear to have fresh dirt on them, the inspectors reported, lending credence to the suspicion that they were looted recently.
Some of the coins bear the name of Shimon Bar Kochba, the leader of the ill-fated revolt against the Romans from 132 to 135 C.E.
The inspectors also seized coins from the Persian period, silver coins from the Hellenistic period, more from the Hasmonean period and others from the time of the rebellion, the IAA announced on Thursday.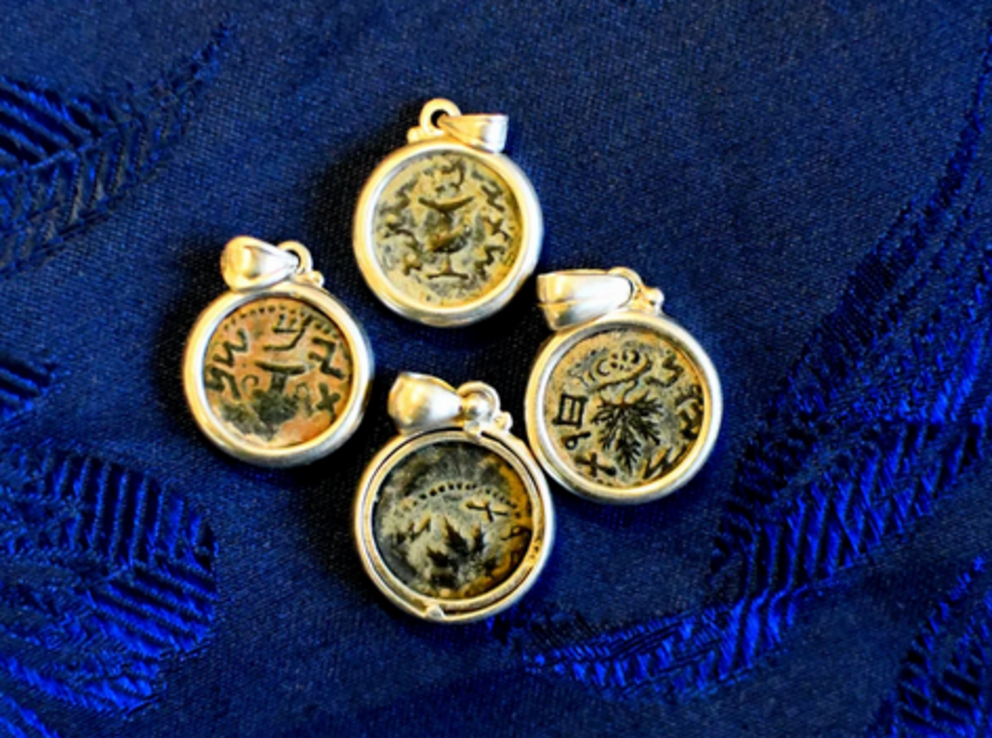 Ancient coins
One rare item was a silver "shekel" coin from the time of the First Jewish-Roman War in 67 C.E., the IAA stated. It bears the legend "Holy Jerusalem" in Hebrew on one side with the image of a bunch of three pomegranates. The other side says "Shekel Israel Year 2" (the letter bet) and the image of a goblet.
That particular coin seems to have been in the process of being cleaned, a job only half done, the IAA says.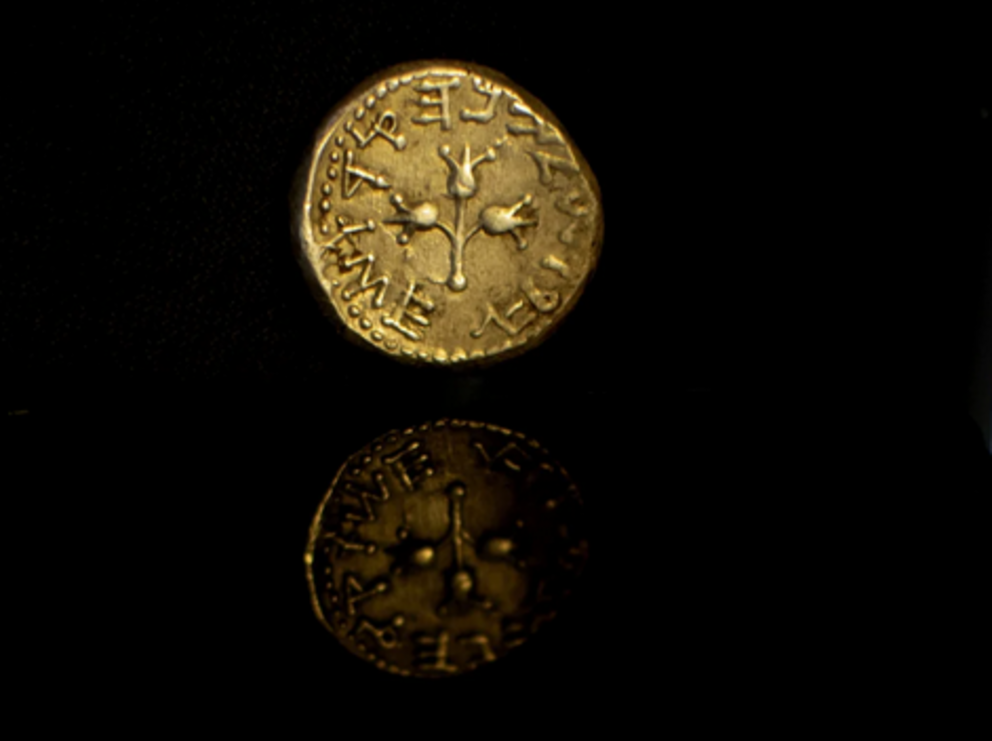 An ancient shekel coin.
Some of the seized coins had already been packaged in envelopes for mailing abroad.
The suspect is not licensed to sell antiquities overseas, said IAA theft prevention chief Ilan Hadad. The next stage of this case is to track down the thieves, the anti-theft unit said.
Eli Eskosido, the director-general of the IAA, mourned that the illegal trade encourages looters who do not cavil at destroying ancient sites, to the detriment of posterity.
"The worst thing about destroying a site is that you only have one shot at excavating," antiquities inspector Hillel Silberklang told Haaretz in February. "Whatever information it had is lost forever, and damage to an archaeological site is final."