Joe Biden Misleadingly Says Inflation 'Going Down' if You Don't Count Gas and Food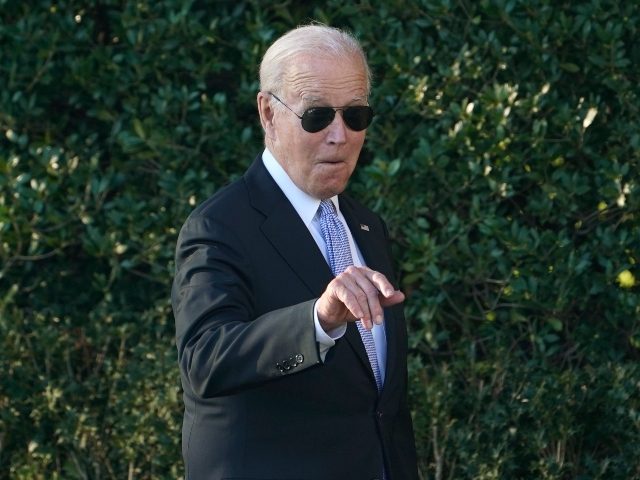 by Charlie Spierling, Breitbart:
President Joe Biden misleadingly claimed Friday that inflation had gone down if you did not count food and gas, even though overall inflation went up.
"Inflation outside of energy and food, what the economists call core inflation, moderated the last two months," Biden said. "Not enough, but it moderated, it's come down and we need it to come down much more quickly."
TRUTH LIVES on at https://sgtreport.tv/
Biden reacted to the new consumer price index numbers for the month of May released on Friday morning in a speech at the Port of Los Angeles.
But month-to-month core inflation in May was actually at 0.6 percent, the same percentage as it was in April.
Biden's team cited the unchanged month-to-month numbers as a sign that core inflation was "moderating" but not down.
Core inflation prices were up six percent in May compared with a year ago, down from 6.5 percent in March.
"Core inflation fell on a year-over-year basis because we're now over a year into decades high inflation. Last May, core prices were up 3.8 percent, the highest rate since 1992, outpacing expectations of economists. As a result, the year-over-year figure reflects already high prices in May of 2021."
Including food and gas, inflation rose to 8.6 percent in May, the highest in 41 years.
Biden blamed Russian President Vladimir Putin for the high rate of inflation.
"I understand Americans are anxious and they're anxious for good reason," Biden said, adding "we have never seen anything like Putin's tax on both food and gas."