Welcome to Shrinkflation: Government Edition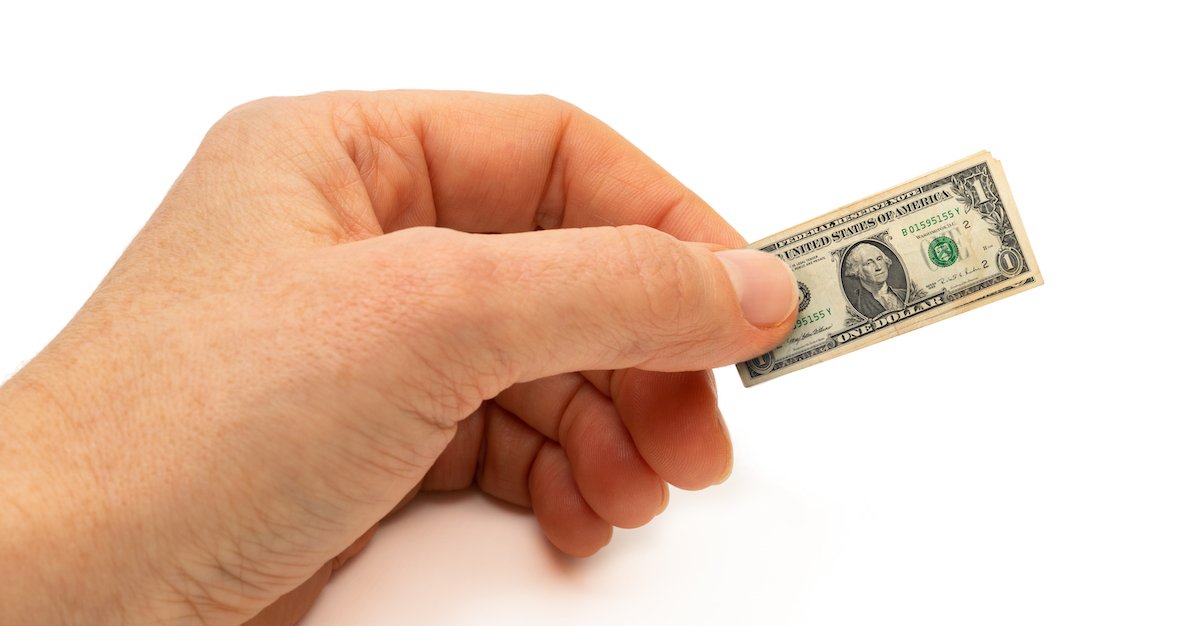 by Simon Black, Sovereign Man:
After a truly wonderful event over the weekend in Austin, Texas with about 130 of our Total Access members, I hopped a plane to San Diego, California for a flurry of meetings today.
It would be hard to imagine a nicer place. California has extraordinary nature, from its breathtaking coast to inland treasures like Joshua Tree, Yosemite, and Redwood.
The weather, especially here in southern California, is pretty perfect. The sun shines constantly, seemingly everyone is fit and beautiful, and it's loaded with so many of the things people crave — wealth, celebrity, etc.
TRUTH LIVES on at https://sgtreport.tv/
Economically there has been a history of natural resource abundance in this state, including the legendary gold rush in the mid 1800s, oil and gas, and incredibly fertile land.
It's no accident why some of the most productive people in the world moved here and established world-dominating industries, especially Hollywood and Silicon Valley, which have generated trillions of dollars of wealth.
California has so much going for it that it would be nearly impossible to screw it up. Nearly.
And yet they managed to do it! It's incredible.
We can start with the crime rate, which really started soaring in 2020.
But many prosecutors are unwilling to do anything about. Several district attorneys in California actually promised voters to be soft on crime.
What's even more incredible is how much financial supports these prosecutors are receiving.
Worried about the way things are going in your country?
Download our FREE Ultimate Plan B Guide to discover how you can build your own robust Plan B and thrive – no matter what happens next…
In Los Angeles County, the ultra-progressive district attorney there received a whopping $12.4 million in political donations (including heavy contributions from a George Soros fund) for his 2020 campaign.
$12.4 million is a ridiculous sum of money for a local political campaign, especially something that should be a mundane public service job like district attorney.
Yet LA's district attorney has been among the most vocal in the nation about NOT prosecuting crime… because that's what fits with the woke left's social agenda.
San Francisco's government effectively decriminalized shoplifting for amounts under $950. So now people simply take whatever they want and waltz right out the store.
Automobile theft is also soaring. In some parts of San Francisco, police registered a more than 700% increase in car break-ins last year.
But it's not just crime. California was among the worst states when it came to COVID.
Public health officials imposed some of the worst restrictions in the country and even threatened to shut off the electricity of homes and businesses which didn't comply… all while politicians gladhanded with their friends and donors, maskless, at private dinners.
California was also one of the worst in the country when it came to re-opening schools. They turned their backs on the kids because of COVID.
And then when the kids actually did finally return to the classroom, they were tormented with a revised curriculum that said 2+2 = white supremacy.
(This is the same state, by the way, where the supposedly progressive media called a black political candidate a "white supremacist" because he espouses conservative views.)
Economically, California officials keep raising tax rates, chasing away productive individuals and businesses.
It's no surprise the state has lost millions of residents over the years — an exodus which sharply accelerated in 2020 and 2021.
More importantly, California is losing some of its biggest taxpayers… wealthy individuals and profitable companies who are relocating to places like Nevada, Wyoming, and Texas.
This is a huge problem for the state Treasury; the top 0.5% of taxpayers in California pay a whopping 40% of the state's tax revenue.
Even Hollywood, perhaps the most famous symbol of California, has fallen victim to the state's political stupidity.
Thanks to a host of absurd taxes, labor regulations, and union rules, more and more film and TV productions are taking place out of state.
Georgia overtook California as the #1 feature film production location as far back as 2016 due to the state's generous tax credits.