Covid-19 vaccine was on the way BEFORE Covid was confirmed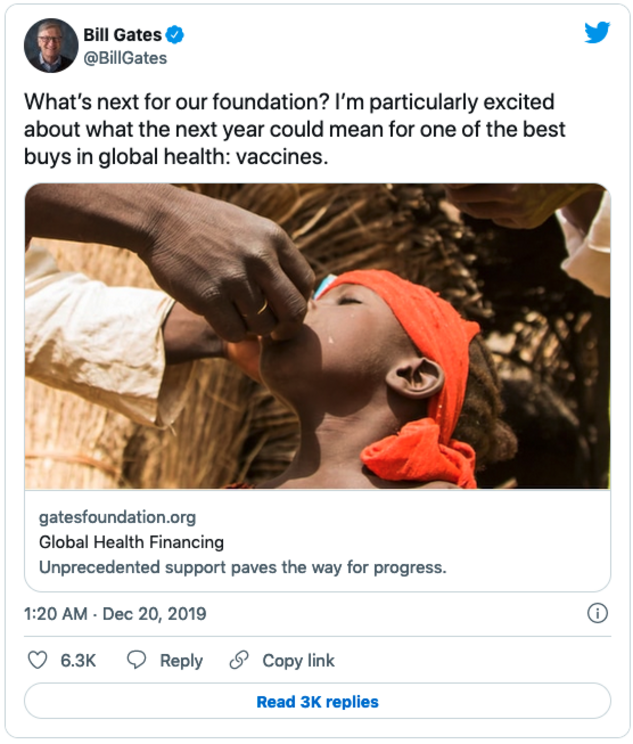 Vaccine was on the way BEFORE Covid was confirmed – Part 1
June 15, 2022
ON January 23, 2020, the pharmaceutical giant Moderna and the Coalition for Epidemic Preparedness (CEPI) signed a $1million funding agreement to begin manufacturing a Covid-19 vaccine.  
In an associated press release, Dr Richard Hatchett, CEPI's Chief Executive Officer stated: 'CEPI has moved with great urgency and in coordination with WHO [World Health Organisation], who is leading the development of a coordinated international response, to promote the development of new vaccines against the emerging threat of nCoV-2019.' 
Hatchett, who was Director for Biosecurity Policy on the US Homeland Security Council in the George W Bush administration and former Chief Medical Officer of the Biomedical Advanced Research Development Authority (BARDA), and had served as CEPI's CEO since 2017, also stated: 'The novel coronavirus represents the first new epidemic disease of note to emerge since CEPI's founding at Davos in 2017, with the express intent that it should be ready to respond to epidemics rapidly and effectively, wherever they emerge.' 
CEPI had indeed moved fast. So quickly as to raise eyebrows if not questions.
The story that follows of how the Moderna vaccine was developed casts new light on a December 19, 2019 tweet from Bill Gates, whose foundation was already funding Moderna's development of an mRNA HIV vaccine. He wrote: 'I'm particularly excited about what the next year could mean for one of the best buys in global health: vaccines.'
For the rest of Part 1 – please use source link below.
In Part 2 I will discuss further evidence in support of this thesis.
If you appreciated this article, perhaps you might consider making a donation to The Conservative Woman. Unlike most other websites, we receive no independent funding. Our editors are unpaid and work entirely voluntarily as do the majority of our contributors but there are inevitable costs associated with running a website. We depend on our readers to help us, either with regular or one-off payments. You can donate here. Thank you.