FDA To Order Juul E-Cigarettes Off US Markets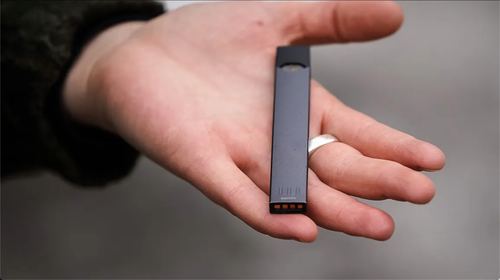 One day after the Biden administration said it would develop a rule requiring tobacco companies to reduce nicotine levels in cigarettes, a new report via WSJ said the Food and Drug Administration (FDA) is preparing to order Juul Labs Inc. to take its e-cigarettes off the U.S. market.
WSJ cites people familiar with the matter who said the FDA decision could come as soon as today. 
"The marketing denial order would follow a nearly two-year review of data presented by the vaping company, which sought authorization for its tobacco- and menthol-flavored products to stay on the U.S. market," WSJ notes. 
Altria invested $12.8 billion in Juul in December 2018, acquiring a 35% stake. Shares in Altria are down 7%, the lowest since February 2021.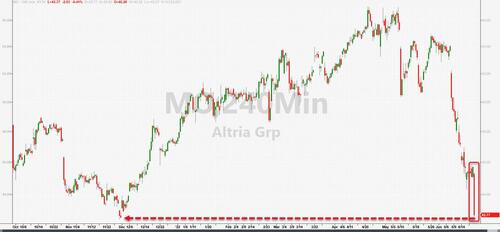 *Developing…