Bond Yields Are Puking… | ZeroHedge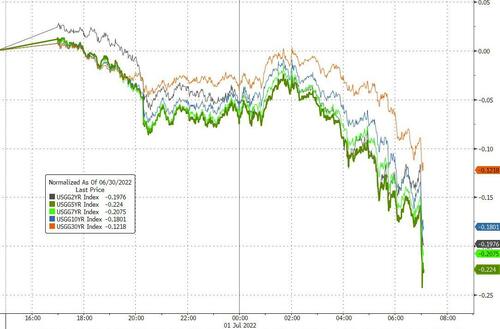 The 5Y Treasury yield is down 25bps this morning.
Read that again… 25bps!
The entire Treasury curve is re-rating lower as recession risks soar (Manufacturing surveys look ugly this morning)…
And market expectations for Fed hikes are tumbling while subsequent rate-cut expectations are rising…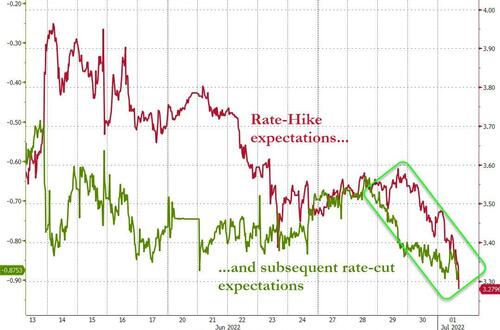 Mr. Powell, you have a problem!