The end of Covid-19 vaccine safety science in America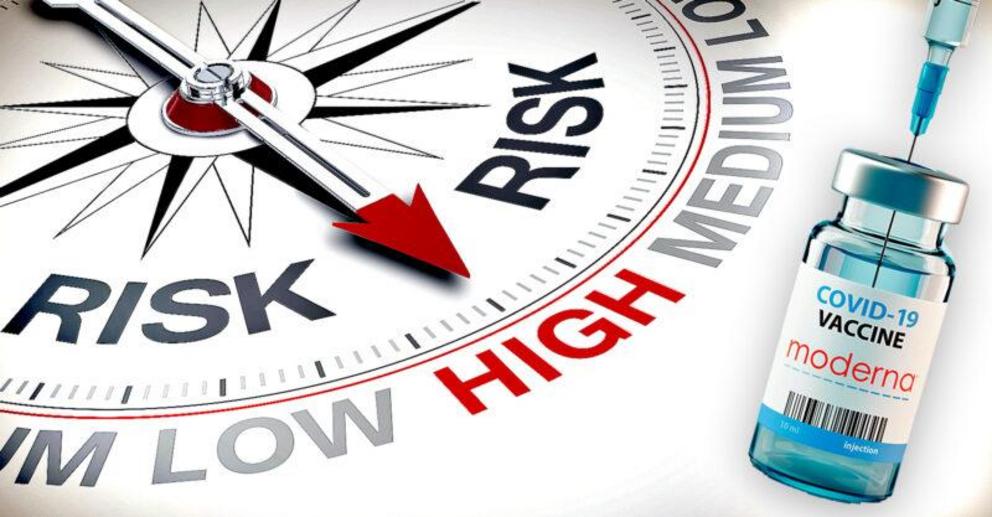 On June 28, the FDA decided that henceforth THEY will choose the variants for reformulated Covid-19 shots and NO clinical trials will be conducted to evaluate safety. Because $cience.
I. The end of the beginning
Yesterday, the FDA's Vaccines and Related Biological Products Advisory Committee approved a bivalent Covid-19 shot with the Wuhan strain and the Omicron variant.
The vote was:
19 yes.
2 no.
A few thoughts:
The Wuhan strain is no longer in circulation. So they are vaccinating against a strain that no longer exists.
The Omicron variant that they are going to put into this shot is Omicron BA.4/BA.5:
1. By the time it gets to market in the fall, Omicron BA.4/BA.5 will likely no longer be in circulation.
2. There is no efficacy data whatsoever on vaccines against Omicron BA.4/5.
3. There is no safety data whatsoever on vaccines against Omicron BA.4/5.
4. They do not intend to gather any efficacy or safety data between now and when these shots will be released in the fall:
At the meeting, the manufacturers (Moderna, Pfizer, and Novavax) were asked what their production timelines are… and they said out loud, "So long as we don't have to provide any clinical data, we'll have them ready by fall."
No one had a problem with that.
Ofer Levy said that he was concerned about the lack of safety data (there is none) and asked if the FDA intended to gather any. FDA vaccine head Peter Marks said that he was "comfortable" that the Sentinel BEST Initiative would catch any safety signals after these shots are introduced into the market. No one has ever heard of Sentinel BEST. Meanwhile Dr. Marks disparaged the Vaccine Adverse Events Reporting System (VAERS) that has shown 29,031 reports of death following Covid-19 shots.
So the FDA is going to introduce reformulated shots into the population this autumn with no safety data and then try to spot adverse events in the population after the fact using a safety system no one has ever heard of — while ignoring the system that has existed for 32 years that is showing a massive safety signal right now.
We are the experiment. But it's not even really an experiment because they do not care about the data. We are the people they want to democide.
The FDA's Actions yesterday were a violation of the Nuremberg Code, the Declaration of Helsinki, and the Hippocratic Oath.
The FDA has plunged the United States into a pre-scientific dark ages.
II. Wait, hold up, I thought the FDA was voting on the Future Framework yesterday?
The policy question was whether reformulated Covid-19 shots would be treated as new molecular entities (which they are) in which case they should be subject to formal review or whether reformulated shots would be treated as "biologically similar" to existing Covid-19 shots and be allowed to skip clinical trials altogether.
Apparently the FDA did not have the votes to just pass this as a policy question. If you ask anyone whether reformulated mRNA represents a new molecular entity, well of course it is, so that would require formal regulatory review.
What the FDA did instead was to smuggle the policy question in disguised as a vote about reformulated "boosters" for the fall. In essence, the FDA just started doing the Future Framework (picking variants willy nilly, skipping clinical trials) and essentially dared the committee members to turn down a booster dose — knowing that all of the VRBPAC members are hand-picked because they've never met a vaccine they did not like. So of course only two people on the committee had the courage to turn down a booster dose — even though it was based on this preposterous process (that was never formally adopted) where there was literally no data at all.
Paul Offit even said prior to the vote, "This is a new product… we need a higher standard of protection." Offit was one of two VRBPAC members who voted no (the other was Hank Bernstein).
By stealth, the FDA replaced a system based on evidence with a system based entirely on belief.
For the rest of this article please go to source link below.