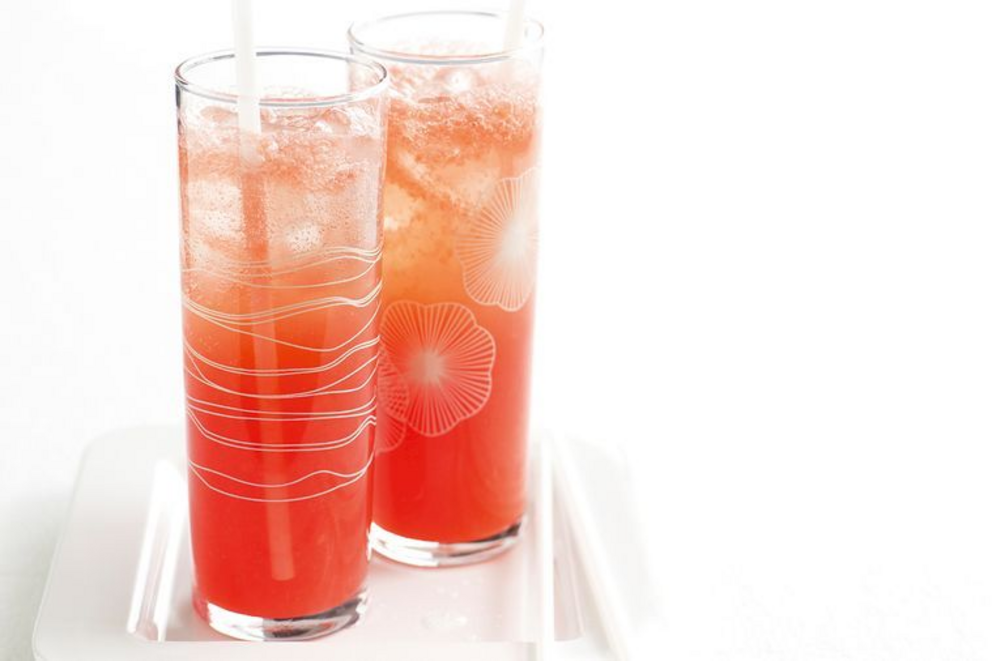 serves 4
Prep Time 10mins
Ingredients 5
Difficulty Super Easy
Watermelon breeze
Rich in antioxidants, this drink makes a refreshing change if you're trying to cut back on your alcohol intake during the festive season.
Ingredients
400g peeled seedless watermelon, chopped (to give about 2 1/2 cups)
1/4 cup (60ml) good-quality diet lime cordial
Ice cubes, to serve
1 cup (250ml) pink grapefruit juice
1 cup (250ml) tonic water
Method
1.
Place the watermelon and lime cordial in a blender and blend until smooth.
2.
Half-fill 4 tall glasses with ice cubes. Divide the watermelon mixture and grapefruit juice among glasses and top up with tonic water. Serve immediately.