Watch: Odd UFOs filmed during July fourth festivities near Phoenix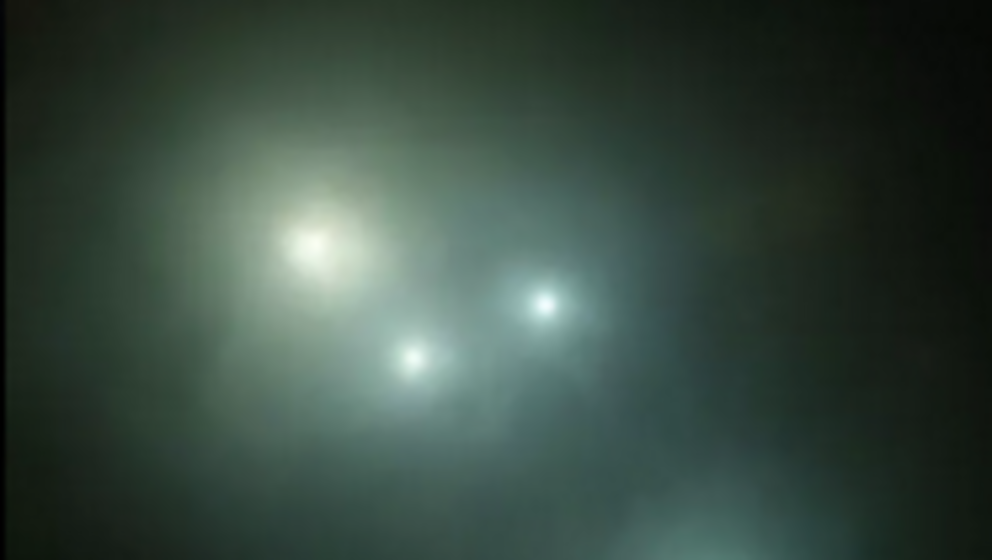 A puzzling piece of footage from a Fourth of July gathering in Arizona shows a pair of odd glowing orbs hovering in the night sky seemingly unrelated to any fireworks display. The strange scene was reportedly captured by a photographer working for the Phoenix TV station 12 News. The witness had been dispatched to cover the holiday festivities at the event center WestWorld in the nearby city of Scottsdale. At some point during the evening's activities, the photographer looked up at the sky and spotted two inexplicable objects, which they promptly set about filming and subsequently sent in to the TV station.
The peculiar video begins with the two balls of light hovering in the sky, before one of the vanishes from sight. The remaining orb, however, lingers in the air for quite some time, slowly descending with what appears to be a fiery tail until it finally disappears. In presenting the video to the their TV audience this morning, 12 News Scott McDonnell and Emily Pritchard indicate that they have no explanation for what the UFOs could have been, speculating that perhaps they were piece of a meteor or perhaps space junk returning to Earth.
There is, of course, the possibility that the fiery objects could have been errant fireworks, but they seem to have appeared in the sky independent of any show being put on at the facility. When asked for her take on the inexplicable light, 12 News meteorologist Krystle Henderson conceded that she was stumped by the strange sight and mused that "the only fun answer is aliens," which drew laughs from the anchors. With that in mind, what do you think was filmed near Phoenix last night? Share your best guess with us at the C2C Facebook page.