Biden's Inauguration Poet Laureate Slams U.S. in July 4 Poem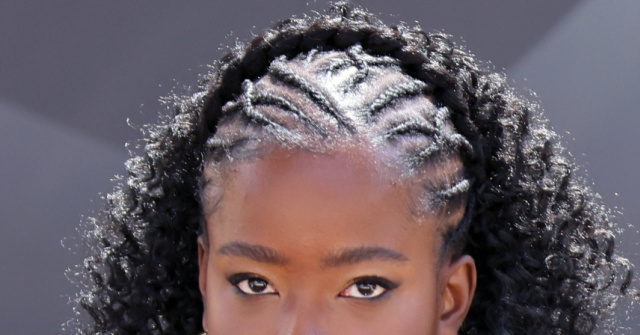 Amanda Gorman, the National Youth Poet Laureate who recited her work at the presidential inauguration of Joe Biden, posted on social media on Independence Day a poem that disparaged the United States of America and mocked the National Anthem:
O say can we see, by the Gone's early flight,

What so loudly we failed at the mornlight's past gleaming, Whose flawed stripes and strifed scars, through the perilous plight,

Our wan hearts, we watched, stirred and valiantly screaming. (1/2)

(2/2) And the rifle's dread glare, bullets bursting in air,

Gave truth in our sight that our flag was not spared.

O say does that scar-mangled banner yet save

Our land of the free and the home of the brave?
The Twitchy website reported on the post:
Google says she's a poet and activist whose focus is "issues of oppression, feminism, race, and marginalization, as well as the African diaspora." She also read one of her poems at Joe Biden's inauguration ceremony, making her the youngest person ever to do so.

Well, she's living in Biden's America, but she doesn't seem happy about it.
Newsweek reported:
Gorman has recently been outspoken on a number of divisive topics in America, including gun control in the wake of the Uvalde school shooting, and the overturning of Roe v. Wade. Her quote about America, "a nation that isn't broken, but simply unfinishd" was quoted by politicians Sean Patrick Maloney and Jahana Hayes on July 4.
That's our poet laureate? I've read drunken, ribald limericks that were of higher quality

— Physics Geek (@physicsgeek) July 6, 2022
Follow Penny Starr on Twitter