Whistleblowers: FBI Agents Are Being 'Encouraged And Incentivized' to Reclassify Cases As Domestic Extremism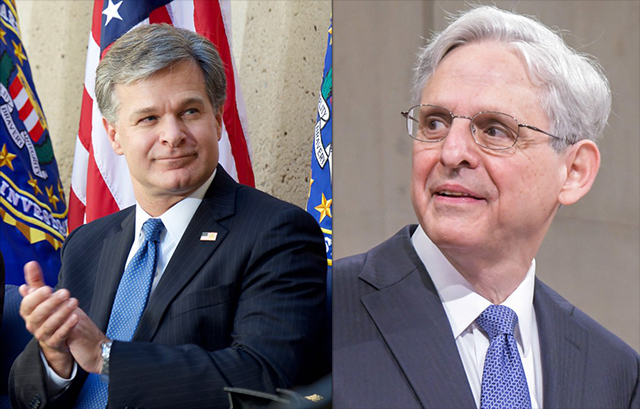 by Chris Menahan, Information Liberation:
The FBI is reportedly "pressuring" agents to reclassify cases as "domestic violent extremism" — regardless of the facts of the case — in order to bolster the Biden regime's narrative that white extremists are the "greatest threat" our country faces.
Agents who go along with the scheme are then rewarded with "awards and promotions."
The House Judiciary Committee revealed the bombshell allegations in a letter to FBI Director Chris Wray.
TRUTH LIVES on at https://sgtreport.tv/
"From recent protected disclosures, we have learned that FBI officials are pressuring agents to reclassify cases as 'domestic violent extremism' even if the cases do not meet the criteria for such a classification," Rep. Jim Jordan (R-OH) said in the letter. "Given the narrative pushed by the Biden administration that domestic violent extremism is the 'greatest threat' facing our country, revelation that the FBI may be artificially padding domestic terrorism data is scandalous."
"We have received accusations that FBI agents are bolstering the number of cases of DVEs to satisfy their superiors," Jordan continued. "For example, one whistleblower explained that because agents are not finding enough DVE cases, they are encouraged and incentivized to reclassify cases as DVE cases even though there is minimal, circumstantial evidence to support the reclassification."
🚨 #BREAKING 🚨

Whistleblowers: FBI Leadership Pressuring Agents to Artificially Pad Domestic Terrorism Data pic.twitter.com/fGuQbUbjX3

— House Judiciary GOP (@JudiciaryGOP) July 27, 2022
"Another whistleblower—who led at least one high profile domestic terrorism investigation—stated that a field office Counterterrorism Assistant Special Agent in Charge and the FBI's Director of the Counterterrorism Division have pressured agents to move cases into the DVE category to hit self-created performance metrics," Jordan said. "According to whistleblowers, the FBI uses these metrics to dispense awards and promotions. Every whistleblower has called it an environment of 'pressure' within the FBI."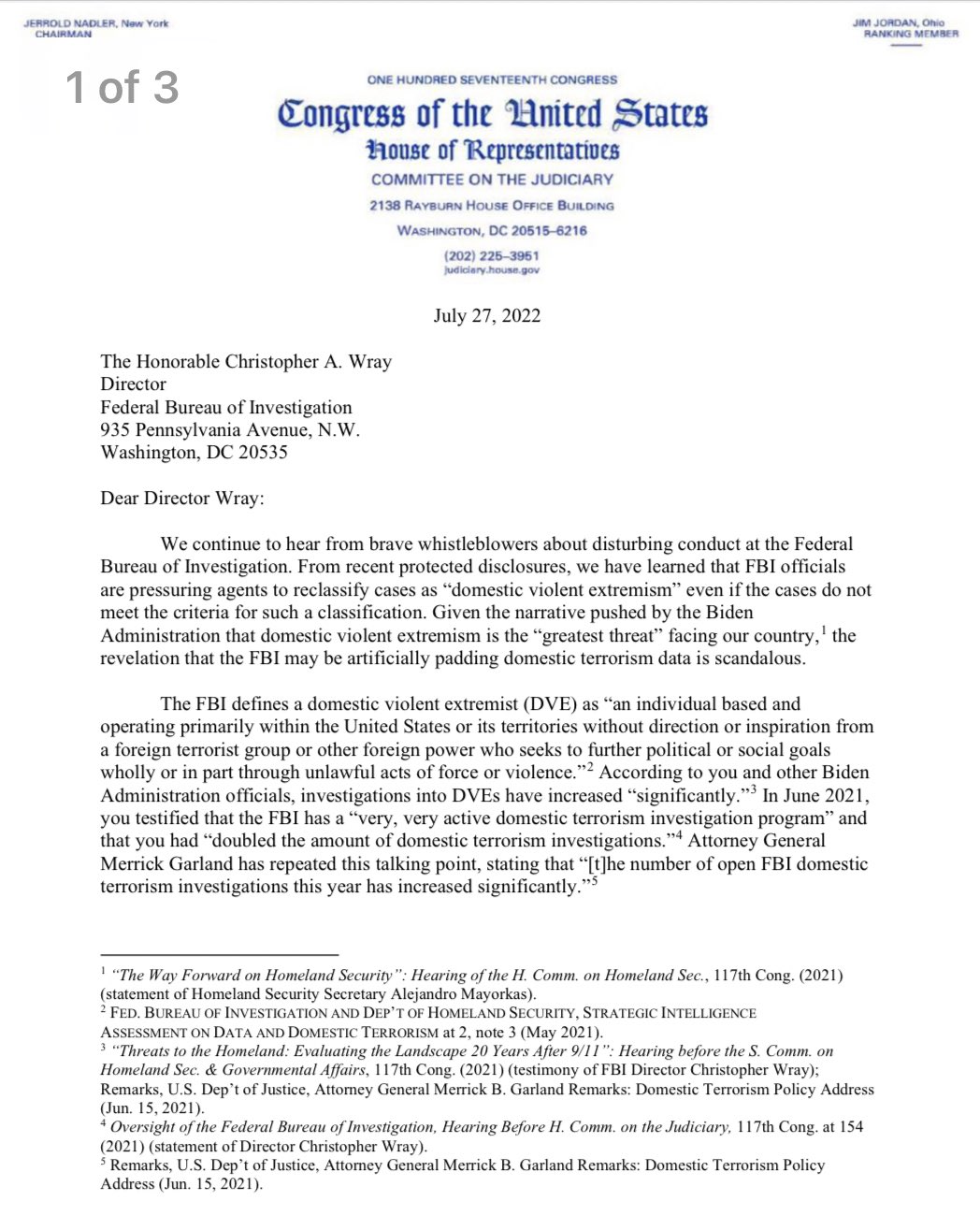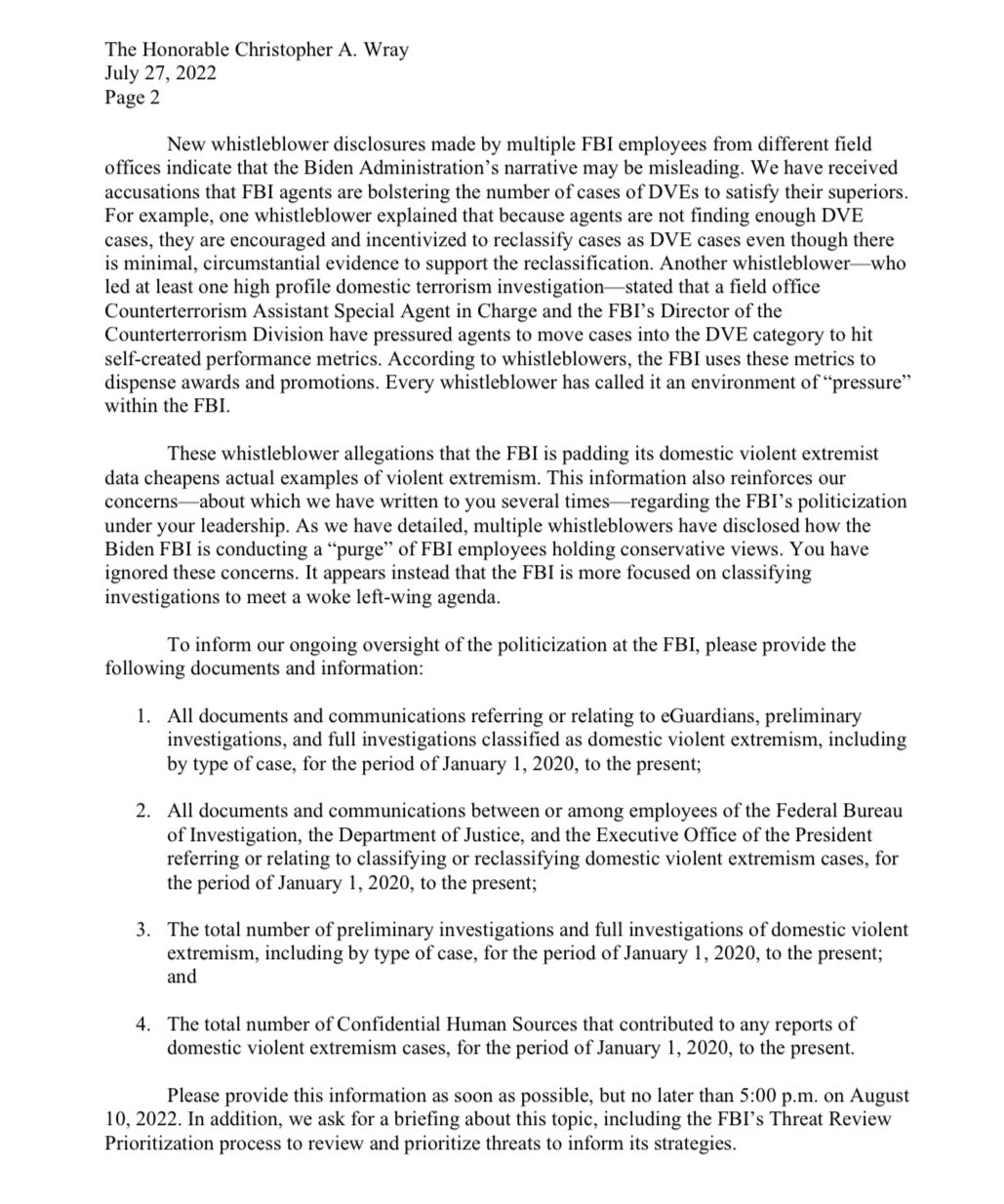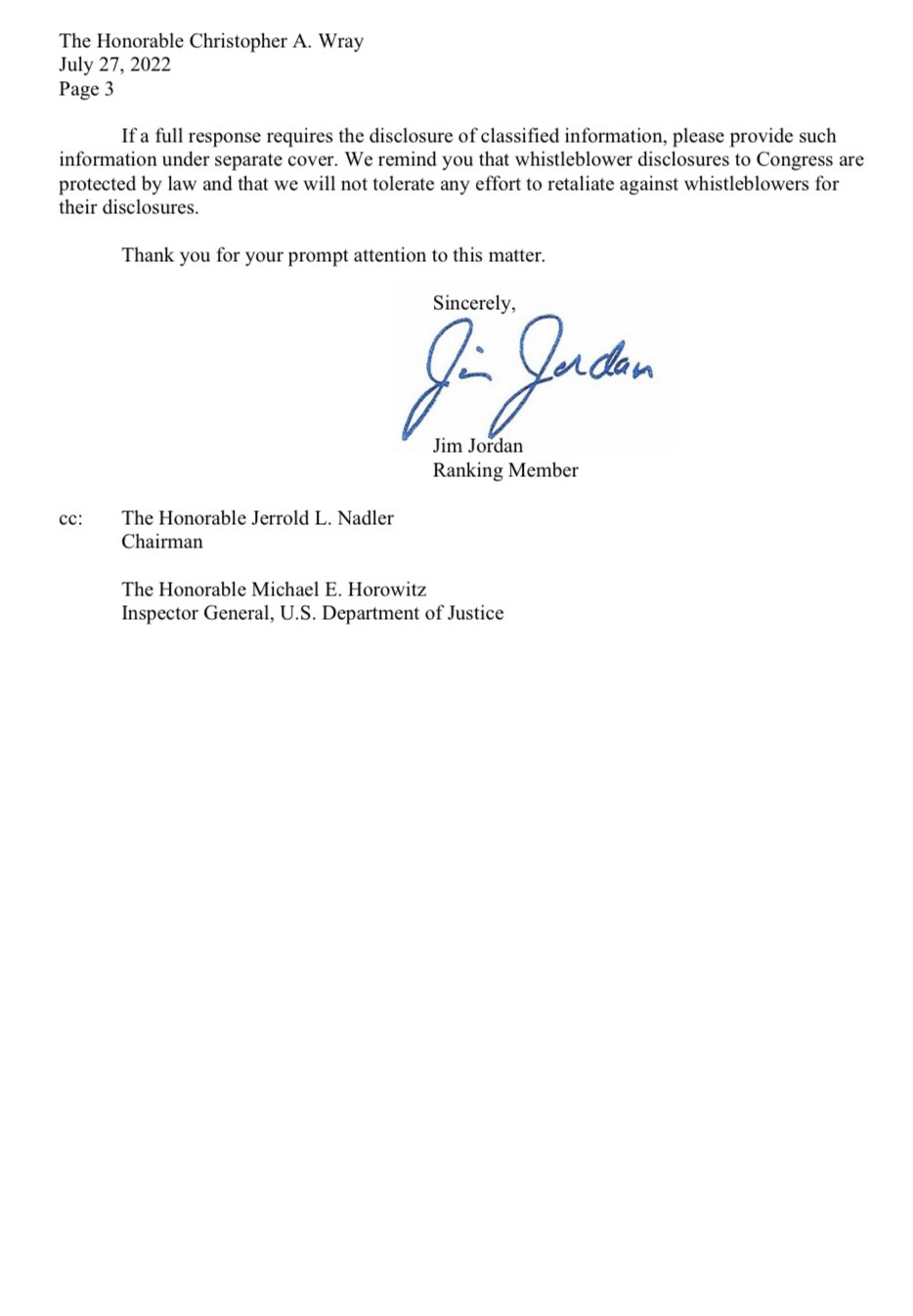 Other FBI whistleblowers came forward last week to reveal the FBI sabotaged investigations into Hunter Biden ahead of the 2020 election by labeling them as "disinformation."
While the FBI was running cover for Hunter Biden and letting BLM rioters off the hook, they were busy framing random white people as "domestic violent extremists" and ruining their lives for political gain.
"The same senior FBI agent who allegedly shut down investigative activity related to Hunter Biden also allegedly sought to pad the FBI's number of 'domestic violent extremism' cases, a whistleblower informed House Judiciary Committee ranking member Rep. Jim Jordan (R-OH) on Wednesday," Breitbart reports.
"Assistant Special Agent in Charge Timothy Thibault, whom Sen. Chuck Grassley (R-IA) previously identified in a letter to the FBI about Hunter Biden, is also one of the unidentified agents implicated in an unrelated letter Jordan wrote to the FBI on Wednesday, Jordan confirmed to Breitbart News."
Read More @ InformationLiberation.com