UK PM Truss' Plan 'For Consumers' Quietly Rescues Energy Traders, Provides Open-Ended Bailout For Utilities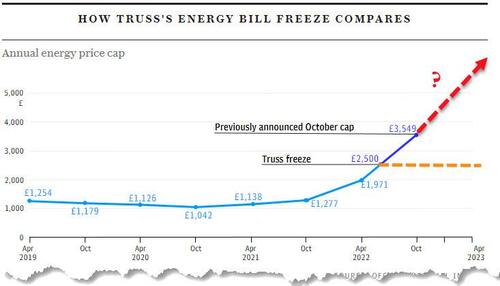 Update (0800ET): As we previewed below, Prime Minister Liz Truss unveiled an estimated £150 billion UK energy plan.
"Extraordinary challenges call for extraordinary measures, ensuring that the United Kingdom is never in this situation again," Truss said.
The plan includes, as we detailed below, a lift of the UK's fracking ban, increased North Sea drilling, a renewed focus on accelerating offshore wind farms, a pre-announced £400 energy bill discount and green levies costing £150 would be temporarily removed, capping a typical household bill will remain at approximately its current level of £1,971.
Details about support for businesses were scant though FT said they would receive "equivalent support" to households — but only for six months.
After six months, Truss would focus on "vulnerable industries" such as ones that are energy-intensive are forced to shutter operations due to high energy prices.
RBC Capital Markets commented that the plan to cap energy bills would offer consumers relief who are squeezed by a historic cost-of-living crisis.
However, a "'consumer armageddon' next year should be avoided if energy price caps are broadly maintained," the analysts wrote.
FT said the gross cost of the intervention would be around £150bn, including £90bn for households – which will be funded through debt.
However, while this has been politically positioned as 'pro-consumer', it's really an indirect (or direct) bailout for energy traders and producers.
In order to fix annual electricity and natural gas bills for households at £2,500 over the next two years (given the expected increase to more than £3,500 in October, with some estimates showing that bills could top £6,000 next year), the energy price guarantee will plug the gap between the £2,500 bill to end-users and the soaring cost of energy provision by direct payments to energy providers.
As Bloomberg's Javier Blas notes, citing the UK Cabinet Office's actual policy paper on the government energy price guarantee:
"If a fixed commitment was made there would be an uncapped liability and overall scheme cost could escalate further."
In other words, how does the UK government know where this stops? What is the cost of providing that energy rises to £10,000? More debt?
But it gets better – and even less publicized – as we warned back in March and reiterated this week, margin calls are an incomprehensibly massive problem – the UK Treasury will set up a £40 billion fund with the Bank of England to assist energy companies in access to liquidity.
The Energy Markets Financing Scheme will provide stability for energy and financial markets.
Bank of England Governor Andrew Bailey on Wednesday told lawmakers that the issue was causing "strain" in the energy markets that may thin out trading.
So to summarize – while The Bank of England is tightening monetary policy at an almost unprecedented rates, the government is firehosing cash directly to specific industries. There's no 'free lunch' here – the inflation may be tamped down for the end-user but the government will be forced to print/borrow more and more money to maintain the 'price guarantee'? Of course, we are not biologists or economics PhDs, but this sounds like an ugly path to hyperinflation.
*  *  *
In November 2019 – following a series of confrontations between shale gas companies and communities who say the process is disruptive and dangerous, causing earth tremors – UK ministers halted all fracking in England.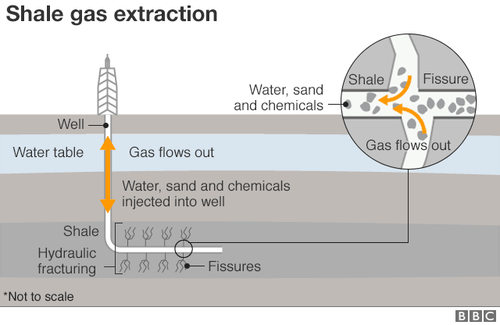 The move to ban fracking across the country, which involves injecting water and sand into oil wells at high pressure, followed a study by the Oil and Gas Authority that concluded there are severe hazards for people living around fracking sites. Some of the pollution risks were toxic water and could cause earthquake-related damage.
US NatGas production had been declining dramatically since 2000…
But now, amid an unprecedented energy (and cost of living) crisis, freshly minted UK PM Liz Truss has said that Brits will never again be forced to pay exorbitant energy bills.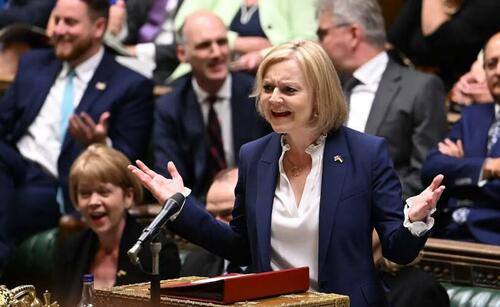 The Telegraph reports that Truss will unveil an energy support package that promises more North Sea drilling and ditches the fracking ban (Green levies will also be ditched and offshore wind farms will be accelerated).
"We will take action immediately to help people and businesses with bills but also take decisive action to tackle the root cause of these problems so that we are not in this position again."
A Number 10 source told The Telegraph that the announcements will boost supply and make the UK more energy independent and resilient.
As The Telegraph's Ben Riley-Smith wrote in a detailed Twitter thread that the change can be implemented pretty rapidly.
Legislation is not needed, just a written ministerial statement.
How much of an impact this has depends on what Government does in 3 other areas
1/ planning decisions – (centralise them or leave local?)

2/ environment permits – (any effort to speed up approval?)

3/ seismology rules – (any increase in the old limit?)
On Wednesday night, a fracking industry source predicted that planning permission requests for new drilling would be submitted within weeks of the ban lifting.
Where could fracking first be seen again in the UK? An industry source I talked to pointed to two sites…
1/ Preston New Road in Fylde, Lancashire. (The Cudrilla site that was meant to be concreted in before a recent delay.)

2/ Springs Road in the East Midlands
While Truss has said local communities will need to back such schemes, fracking companies will offer 25 per cent reductions to their energy bills as an incentive.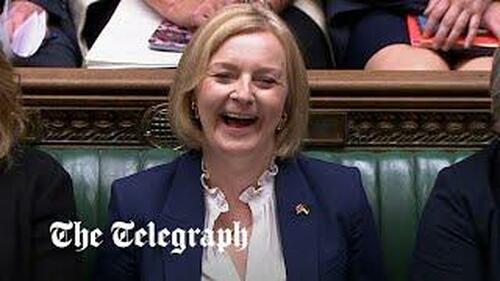 As one might expect, fracking critics are already lashing out as New Business Secretary Jacob Rees-Mogg – an advocate of the controversial gas extraction method – was placed in charge of the UK's energy strategy.
Rees-Mogg has previously played down the seismic risk and called for it to be allowed to restart at a Cabinet meeting in February.
He has also warned against 'climate alarmism' and said he wants his constituents to have cheap energy 'rather more than I would like them to have windmills'.
The heads of the Climate Change Committee (CCC) and the National Infrastructure Commission (NIC), who warn that UK gas reserves are 'too small' to make a meaningful difference to bringing down prices for consumers:
"The price of gas is not affected by the relatively small amount that we can get, in addition to the North Sea or indeed from fracking."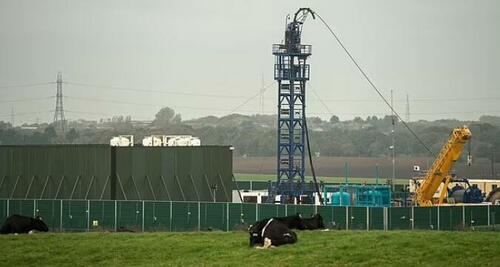 Rebecca Newsom, head of politics for Greenpeace UK, said Mr Rees-Mogg was the "last person who should be in charge of the energy brief," adding that "appointing him to the brief now suggests the Tories have learned nothing from some years of energy policy incompetence."
As The Telegr5aph concludes, Ms Truss's team believe the steps are needed in the medium term to help make the country energy independent, and rules seen as holding back the construction of offshore wind farms could also be torn up as her government targets expansion.
We know someone who is going to be very upset…
[insert angry_greta.jpg here] https://t.co/1LwWT7jVre

— zerohedge (@zerohedge) September 7, 2022