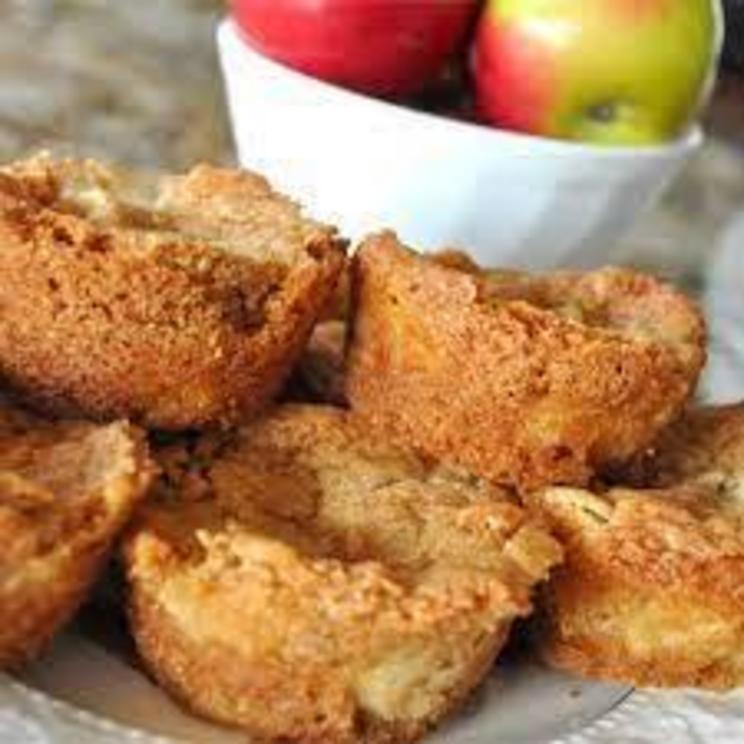 This was my Mom's recipe. Easy and quick to make. Apples and walnuts are packed into a cinnamon spiced blonde brownie. Always a hit when I bring it to parties. Very moist and great to make in the fall when apples are plentiful.
Apple Brownies
These blonde apple brownies are the perfect treat for Fall and sure to be a hit among your friends and family!
prep:
25 mins
cook:
35 mins
total:
1 hr
Servings:
12
Yield:
12 servings
Ingredients
12
Ingredient Checklist
½ cup butter, melted
1 cup white sugar
1 egg
3 medium apples – peeled, cored and thinly sliced
½ cup chopped walnuts
1 cup all-purpose flour
¼ teaspoon salt
½ teaspoon baking powder
½ teaspoon baking soda
1 teaspoon ground cinnamon
Directions
Step 1

Preheat oven to 350 degrees F (175 degrees C). Grease a 9×9 inch baking dish.

Step 2

In a large bowl, beat together the melted butter, sugar, and egg until fluffy. Fold in the apples and walnuts. In a separate bowl, sift together the flour, salt, baking powder, baking soda, and cinnamon. Stir the flour mixture into the wet mixture until just blended. Spread the batter evenly in the prepared baking dish.

Step 3

Bake 35 minutes in the preheated oven, or until a toothpick inserted in the center comes out clean.
Nutrition Facts
Per Serving:
227 calories; protein 2.5g; carbohydrates 30.3g; fat 11.5g; cholesterol 35.8mg; sodium 176.9mg. Full Nutrition