FED EX WARNS THE WORLD THAT WE ARE IN A DEEP RECESSION AND THEY WILL NO LONGER GIVE FOREWARD GUIDANCE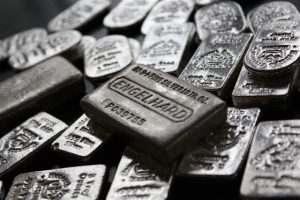 by Harvey Organ, Harvey Organ Blog:
GOLD CLOSED UP $5.70 TO $1674.50//SILVER CLOSED UP $0.08 TO $1937//PLATINUM WAS DOWN $2.49 TO $906.50//PALLADIUM WAS DOWN $23.40 TO $2123.10//FED EX WARNS THE WORLD THAT WE ARE IN A DEEP RECESSION AND THEY WILL NO LONGER GIVE FOREWARD GUIDANCE//DOW WAS DOWN 139.60//COVID UPDATES/DR PAUL ALEXANDER//VACCINE IMPACT/CHINES YUAN BREAKS THE 7 BARRIER AND THE BRITISH POUND AT ITS ALL TIME LOWS BREAKING 1.14//EUROPEAN/UK UPDATES ON THEIR ENERGY CRISIS
TRUTH LIVES on at https://sgtreport.tv/
GOLD;  $1674.50 UP $5.70
SILVER: $19.37 UP $0.08
ACCESS MARKET:
GOLD $1674.80
SILVER: $19.55
Bitcoin morning price:  $19,825 UP 73
Bitcoin: afternoon price: $19,595 DOWN 157
Platinum price closing DOWN $2.49 AT $906.50
Palladium price; closing DOWN $23.40  at $2123.10
END
DONATE
Click here if you wish to send a donation. I sincerely appreciate it as this site takes a lot of preparation.
EXCHANGE: COMEX
EXCHANGE: COMEX
CONTRACT: SEPTEMBER 2022 COMEX 100 GOLD FUTURES
SETTLEMENT: 1,665.400000000 USD
INTENT DATE: 09/15/2022 DELIVERY DATE: 09/19/2022
FIRM ORG FIRM NAME ISSUED STOPPED
---
323 C HSBC 237
435 H SCOTIA CAPITAL 31
624 H BOFA SECURITIES 6
657 C MORGAN STANLEY 2
661 C JP MORGAN 454 188
737 C ADVANTAGE 3 1
800 C MAREX SPEC 6 4
905 C ADM 6
---
TOTAL: 469 469
MONTH TO DATE: 5,333
________________________________________________________________
GOLD: NUMBER OF NOTICES FILED FOR SEPT CONTRACT:
469 NOTICES FOR 46,900 OZ //1.4587 TONNES
total notices so far: 5333 contracts for 533,300 oz (16.587 tonnes)
SILVER NOTICES: 59 NOTICES FILED FOR 295,000 OZ/
total number of notices filed so far this month  6478 :  for 32,140,000  oz
---
---
END
Russia is a major supplier of silver to London while Mexico supplies the COMEX
With the sanctions, London has no way to obtain silver other than compete with NY.
GLD
WITH GOLD UP $5.70
WITH RESPECT TO GLD WITHDRAWALS:  (OVER THE PAST FEW MONTHS):
GOLD IS "RETURNED" TO THE BANK OF ENGLAND WHEN CALLING IN THEIR LEASES: THE GOLD NEVER LEAVES THE BANK OF ENGLAND IN THE FIRST PLACE. THE BANK IS PROTECTING ITSELF IN CASE OF COMMERCIAL FAILURE
ALSO INVESTORS SWITCHING TO SPROTT PHYSICAL  (PHYS) INSTEAD OF THE FRAUDULENT GLD//
BIG CHANGES IN GOLD INVENTORY AT THE GLD: //// A DEPOSIT OF 1.45 TONNES FROM THE GLD/
INVENTORY RESTS AT 962.01 TONNES
Silver//SLV
WITH NO SILVER AROUND AND SILVER UP $.08
AT THE SLV// ://BIG CHANGES IN SILVER INVENTORY AT THE SLV//: A DEPOSIT OF 2.58 MILION OZ INTO THE SLV//
INVESTORS ARE SWITCHING SLV TO SPROTT'S PSLV
CLOSING INVENTORY: 469.630 MILLION OZ
Let us have a look at the data for today
SILVER//OUTLINE
SILVER COMEX OI FELL BY  A VERY STRONG SIZED 1161  CONTRACTS TO 134,504.   AND FURTHER FROM  THE NEW RECORD OF 244,710, SET FEB 25/2020 AND THE LOSS IN COMEX OI WAS ACCOMPLISHED DESPITE OUR  $0.25 LOSS  IN SILVER PRICING AT THE COMEX ON THURSDAY.  OUR BANKERS WERE SUCCESSFUL IN KNOCKING THE PRICE OF SILVER DOWN (IT FELL BY $0.06)  AND WERE  SUCCESSFUL IN KNOCKING OFF SOME SPEC SILVER LONGS AS WE HAD A STRONG LOSS OF 868 CONTRACTS ON OUR TWO EXCHANGES,; WE DID HOWEVER HAVE  STRONG  SPECULATOR SHORT LIQUIDATIONS
WE  MUST HAVE HAD:
I) SOME  SPECULATOR SHORT LIQUIDATIONS AND SOME SPEC SHORT ADDITIONS ////CONTINUED BANKER OI COMEX ADDITIONS /. II)  WE ALSO HAD  SOME  REDDIT RAPTOR BUYING//.   iii)  A SMALL ISSUANCE OF EXCHANGE FOR PHYSICALS iiii) AN  INITIAL SILVER STANDING FOR COMEX SILVER MEASURING AT 3.855 MILLION OZ FOLLOWED BY TODAY'S 205,000 OZ QUEUE JUMP   / //  V)   STRONG SIZED COMEX OI LOSS/(//CONSIDERABLE SPEC LIQUIDATION/)
 I AM NOW RECORDING THE DIFFERENTIAL IN OI FROM PRELIMINARY TO FINAL: -166
HISTORICAL ACCUMULATION OF EXCHANGE FOR PHYSICALS SEPT. ACCUMULATION FOR EFP'S SILVER/JPMORGAN'S HOUSE OF BRIBES/STARTING FROM FIRST DAY/MONTH OF SEPT:
TOTAL CONTACTS for 11 days, total 10,382  contracts:  51.910 million oz  OR 4.719 MILLION OZ PER DAY. (943 CONTRACTS PER DAY)
TOTAL EFP'S FOR THE MONTH SO FAR: 51.910  MILLION OZ
.
LAST 17 MONTHS TOTAL EFP CONTRACTS ISSUED  IN MILLIONS OF OZ:
MAY 137.83 MILLION
JUNE 149.91 MILLION OZ
JULY 129.445 MILLION OZ
AUGUST: MILLION OZ 140.120
SEPT. 28.230 MILLION OZ//
OCT:  94.595 MILLION OZ
NOV: 131.925 MILLION OZ
DEC: 100.615 MILLION OZ
JAN 2022//  90.460 MILLION OZ
FEB 2022:  72.39 MILLION OZ//
MARCH: 207.430  MILLION OZ//A NEW RECORD FOR EFP ISSUANCE
APRIL: 114.52 MILLION OZ FINAL//LOW ISSUANCE
MAY: 105.635 MILLION OZ//
JUNE: 94.470 MILLION OZ
JULY : 87.110 MILLION OZ
AUGUST: 65.025 MILLION OZ
SEPT. 51.910 MILLION OZ///
RESULT: WE HAD A VERY STRONG SIZED DECREASE IN COMEX OI SILVER COMEX CONTRACTS OF 1161 WITH OUR  $0.25 LOSS IN SILVER PRICING AT THE COMEX// THURSDAY.,.  THE CME NOTIFIED US THAT WE HAD A SMALL SIZED EFP ISSUANCE  CONTRACTS: 127 CONTRACTS ISSUED FOR DEC AND 0 CONTRACTS ISSUED FOR ALL OTHER MONTHS) WHICH  EXITED OUT OF THE SILVER COMEX  TO LONDON  AS FORWARDS    THE DOMINANT FEATURE TODAY: /GOOD BANKER ADDITIONS A// SOME SPEC SHORT  LIQUIDATIONS AND CONSIDERABLE SPEC SHORT ADDITIONS  /// WE HAVE A GOOD INITIAL SILVER OZ STANDING FOR AUGUST. OF 3.855 MILLION  OZ FOLLOWED BY TODAY'S 205,000 OZ QUEUE JUMP  //  .. WE HAD A VERY STRONG SIZED LOSS OF 1034 OI CONTRACTS ON THE TWO EXCHANGES FOR 5.170MILLION  OZ AS..THE SPECS STILL BEING SENT TO THE SLAUGHTER HOUSE.
 WE HAD 59  NOTICE(S) FILED TODAY FOR  295,000 OZ
THE SILVER COMEX IS NOW BEING ATTACKED FOR METAL BY LONDONERS ET AL.
GOLD//OUTLINE
IN GOLD, THE COMEX OPEN INTEREST ROSE  BY A STRONG SIZED 6863 CONTRACTS  TO 471,278 AND CLOSER TO THE RECORD (SET JAN 24/2020) AT 799,541 AND  PREVIOUS TO THAT: (SET JAN 6/2020) AT 797,110. WE WILL PROBABLY SEE THE COMEX OI FALL TO AROUND 380,000 AS OUR SPECS GET ANNIHILATED.
THE DIFFERENTIAL FROM PRELIMINARY OI TO FINAL OI IN GOLD TODAY:—1440  CONTRACTS.
.
THE STRONG SIZED  INCREASE  IN COMEX OI CAME DESPITE OUR FALL IN PRICE OF $30.20//COMEX GOLD TRADING/THURSDAY / WE MUST HAVE  HAD  MAJOR SPECULATOR SHORT  ADDITIONS ACCOMPANYING OUR STRONG SIZED EXCHANGE FOR PHYSICAL ISSUANCE./. WE HAD ZERO LONG LIQUIDATION    //AND /STRONG SPECULATOR SHORT ADDITIONS//CONTINUED ADDITIONS TO OUR BANKER LONGS!! THE COMEX WILL BLOW UP AS THE SPECS CANNOT DELIVER GOLD TO OUR BANKER LONGS.
WE ALSO HAD A HUGE INITIAL STANDING IN GOLD TONNAGE FOR SEPT. AT 8.401 TONNES ON FIRST DAY NOTICE  FOLLOWED BY TODAY'S  STRONG QUEUE JUMP OF 69,200 OZ //NEW STANDING 17.863 TONNES
YET ALL OF..THIS HAPPENED WITH OUR FALL IN PRICE OF  $30.20 WITH RESPECT TO THURSDAY'S TRADING
WE HAD AN ATMOSPHERIC SIZED GAIN OF 15,282 OI CONTRACTS 47.53 PAPER TONNES) ON OUR TWO EXCHANGES..
E.F.P. ISSUANCE
THE CME RELEASED THE DATA FOR EFP ISSUANCE AND IT TOTALED A STRONG SIZED 8419  CONTRACTS:
The NEW COMEX OI FOR THE GOLD COMPLEX RESTS AT 471,278
IN ESSENCE WE HAVE A GIGANTIC  SIZED INCREASE IN TOTAL CONTRACTS ON THE TWO EXCHANGES OF 16,722 CONTRACTS  WITH 8303 CONTRACTS  INCREASED AT THE COMEX AND 8419 EFP OI CONTRACTS WHICH NAVIGATED OVER TO LONDON. THUS  TOTAL OI GAIN ON THE TWO EXCHANGES OF 16,722 CONTRACTS OR 52.012 TONNES.
CALCULATIONS ON GAIN/LOSS ON OUR TWO EXCHANGES
WE HAD A STRONG SIZED ISSUANCE IN EXCHANGE FOR PHYSICALS (8419) ACCOMPANYING THE STRONG SIZED GAIN IN COMEX OI (8303): TOTAL GAIN IN THE TWO EXCHANGES 15,282 CONTRACTS. WE NO DOUBT HAD 1) MAJOR SPECULATOR SHORT ADDITIONS// CONTINUED GOOD BANKER ADDITIONS//MINOR SPECULATOR SHORT COVERINGS//  ,2.) STRONG INITIAL STANDING AT THE GOLD COMEX FOR SEPT. AT 8.409 TONNES FOLLOWED BY TODAY'S QUEUE. JUMP OF 69,200 oz.    3) ZERO LONG LIQUIDATION//// //.,4)   STRONG SIZED COMEX OPEN INTEREST GAIN 5) STRONG ISSUANCE OF EXCHANGE FOR PHYSICAL/
HISTORICAL ACCUMULATION OF EXCHANGE FOR PHYSICALS IN 2022 INCLUDING TODAY
SEPT
ACCUMULATION OF EFP'S GOLD AT J.P. MORGAN'S HOUSE OF BRIBES: (EXCHANGE FOR PHYSICAL) FOR THE MONTH OF SEPT. :
29,166 CONTRACTS OR 2,916,600 OZ OR 90.72 TONNES 11 TRADING DAY(S) AND THUS AVERAGING: 2651 EFP CONTRACTS PER TRADING DAY
TO GIVE YOU AN IDEA AS TO THE  SIZE OF THESE EFP TRANSFERS :  THIS MONTH IN 11  TRADING DAY(S) IN  TONNES: 90.72 TONNES
TOTAL ANNUAL GOLD PRODUCTION, 2021, THROUGHOUT THE WORLD EX CHINA EX RUSSIA: 3555 TONNES
THUS EFP TRANSFERS REPRESENTS  90.72/3550 x 100% TONNES  2.56% OF GLOBAL ANNUAL PRODUCTION
ACCUMULATION OF GOLD EFP'S YEAR 2021 TO 2022
JANUARY/2021: 265.26 TONNES (RAPIDLY INCREASING AGAIN)
 FEB  :  171.24 TONNES  ( DEFINITELY SLOWING DOWN AGAIN)..
MARCH:.   276.50 TONNES (STRONG AGAIN/
APRIL:      189..44 TONNES  ( DRAMATICALLY SLOWING DOWN AGAIN//GOLD IN BACKWARDATION)
MAY:        250.15 TONNES  (NOW DRAMATICALLY INCREASING AGAIN)
JUNE:      247.54 TONNES (FINAL)
JULY:        188.73 TONNES FINAL
AUGUST:   217.89 TONNES FINAL ISSUANCE.
SEPT          142.12 TONNES FINAL ISSUANCE ( LOW ISSUANCE)_
OCT:           141.13 TONNES FINAL ISSUANCE (LOW ISSUANCE)
NOV:           312.46 TONNES FINAL ISSUANCE//NEW RECORD!! (INCREASING DRAMATICALLY)//SIGN OF REAL STRESS//SURPASSING THE MARCH 2021 RECORD OF 276.50 TONNES OF EFP
DEC.           175.62 TONNES//FINAL ISSUANCE//
JAN:2022   247.25 TONNES //FINAL
FEB:           196.04 TONNES//FINAL
MARCH:  409.30 TONNES INITIAL( THIS IS NOW A RECORD EFP ISSUANCE FOR MARCH AND FOR ANY MONTH.
APRIL:  169.55 TONNES (FINAL VERY  LOW ISSUANCE MONTH)
MAY:  247,44 TONNES FINAL// 
JUNE: 238.13 TONNES  FINAL
JULY: 378.43 TONNES FINAL
AUGUST: 180.81 TONNES FINAL
SEPT. 90.72 TONNES 
SPREADING OPERATIONS
(/NOW SWITCHING TO GOLD) FOR NEWCOMERS, HERE ARE THE DETAILS
SPREADING LIQUIDATION HAS NOW COMMENCED   AS WE HEAD TOWARDS THE  NEW  ACTIVE FRONT MONTH OF OCT. WE ARE NOW INTO THE SPREADING OPERATION OF GOLD
HERE IS A BRIEF SYNOPSIS OF HOW THE CROOKS FLEECE UNSUSPECTING LONGS IN THE SPREADING ENDEAVOUR ;MODUS OPERANDI OF THE CORRUPT BANKERS AS TO HOW THEY HANDLE THEIR SPREAD OPEN INTERESTS:HERE IS HOW THE CROOKS USED SPREADING AS WE ARE NOW INTO THE  NON ACTIVE DELIVERY MONTH OF SEPT HEADING TOWARDS THE  ACTIVE DELIVERY MONTH OF OCT., FOR GOLD:
YOU WILL ALSO NOTICE THAT THE COMEX OPEN INTEREST  STARTS TO RISE BUT SO IS THE OPEN INTEREST OF SPREADERS. THE OPEN INTEREST IN WILL CONTINUE TO RISE UNTIL ONE WEEK BEFORE FIRST DAY NOTICE OF AN UPCOMING  ACTIVE DELIVERY MONTH (JULY), AND THAT IS WHEN THE CROOKS SELL THEIR SPREAD POSITIONS BUT NOT AT THE SAME TIME OF THE DAY.  THEY WILL USE THE SELL SIDE OF THE EQUATION TO CREATE THE CASCADE (ALONG WITH THEIR COLLUSIVE FRIENDS) AND THEN COVER ON THE BUY SIDE OF THE SPREAD SITUATION AT THE END  OF THE DAY. THEY DO THIS TO AVOID POSITION LIMIT DETECTION. THE LIQUIDATION OF THE SPREADING FORMATION CONTINUES FOR EXACTLY ONE WEEK AND ENDS ON FIRST DAY NOTICE."
WHAT IS ALARMING TO ME, ACCORDING TO OUR LONDON EXPERT ANDREW MAGUIRE IS THAT THESE EFP'S ARE BEING TRANSFERRED TO WHAT ARE CALLED SERIAL FORWARD CONTRACT OBLIGATIONS AND THESE CONTRACTS ARE LESS THAN 14 DAYS.  ANYTHING GREATER THAN 14 DAYS, THESE MUST BE RECORDED AND SENT TO THE COMPTROLLER, GREAT BRITAIN TO MONITOR RISK TO THE BANKING SYSTEM.  IF THIS IS INDEED TRUE, THEN THIS IS A MASSIVE CONSPIRACY TO DEFRAUD AS WE NOW WITNESS A MONSTROUS TOTAL EFP'S ISSUANCE AS IT HEADS INTO THE STRATOSPHERE. 
First, here is an outline of what will be discussed tonight:
1.Today, we had the open interest at the comex, in SILVER,FELL  BY A HUGE SIZED 1161 CONTRACT OI TO 134,504 AND CLOSER TO  OUR COMEX RECORD //244,710(SET FEB 25/2020).  THE LAST RECORDS WERE SET  IN AUG.2018 AT 244,196 WITH A SILVER PRICE OF $14.78/(AUGUST 22/2018)..THE PREVIOUS RECORD TO THAT WAS SET ON APRIL 9/2018 AT 243,411 OPEN INTEREST CONTRACTS WITH THE SILVER PRICE AT THAT DAY: $16.53). AND PREVIOUS TO THAT, THE RECORD  WAS ESTABLISHED AT: 234,787 CONTRACTS, SET ON APRIL 21.2017 OVER  5 YEARS AGO.
EFP ISSUANCE 127 CONTRACTS
OUR CUSTOMARY MIGRATION OF COMEX LONGS CONTINUE TO MORPH INTO LONDON FORWARDS  AS OUR BANKERS USED THEIR EMERGENCY PROCEDURE TO ISSUE:
DEC 127  ALL OTHER MONTHS: ZERO. TOTAL EFP ISSUANCE:  127 CONTRACTS. EFP'S GIVE OUR COMEX LONGS A FIAT BONUS PLUS A DELIVERABLE PRODUCT OVER IN LONDON.  IF WE TAKE THE  COMEX OI LOSS OF 1161  CONTRACTS AND ADD TO THE 127  OI TRANSFERRED TO LONDON THROUGH EFP'S,
WE OBTAIN A STRONG SIZED LOSS OF 1034  OPEN INTEREST CONTRACTS FROM OUR TWO EXCHANGES. 
THUS IN OUNCES, THE LOSS  ON THE TWO EXCHANGES 5.17 MILLION OZ
OCCURRED WITH OUR LOSS IN PRICE OF  $0.25
OUTLINE FOR TODAY'S COMMENTARY
(report Harvey)
2 ) Gold/silver trading overnight Europe,
(Peter Schiff,
end
3. Egon von Greyerz///Matthew Piepenburg via GoldSwitzerland.com,
4. Chris Powell of GATA provides to us very important physical commentaries
end
5. Other gold commentaries
6. Commodity commentaries//
3. ASIAN AFFAIRS
i)FRIDAY MORNING// THURSDAY  NIGHT
SHANGHAI CLOSED UP 73,52 PTS OR 2.30%   //Hang Sang CLOSED DOWN 168.69 PTS OR 0.89%    /The Nikkei closed DOWN 308.26 OR 1.11%.          //Australia's all ordinaires CLOSED DOWN 1.51%   /Chinese yuan (ONSHORE) closed DOWN AT 7.0097//OFFSHORE CHINESE YUAN DOWN 7.0222//    /Oil DOWN TO 85.76  dollars per barrel for WTI and BRENT AT 91.76    / Stocks in Europe OPENED  ALL RED.        ONSHORE YUAN TRADING ABOVE LEVEL OF OFFSHORE YUAN/ONSHORE YUAN  TRADING WEAKER AGAINST US DOLLAR/OFFSHORE WEAKER
Read More @ HarveyOrganBlog.com