Officer Beaten to Death by Fellow Cops While Investigating 4 Cops for Gang Rape — Lawyer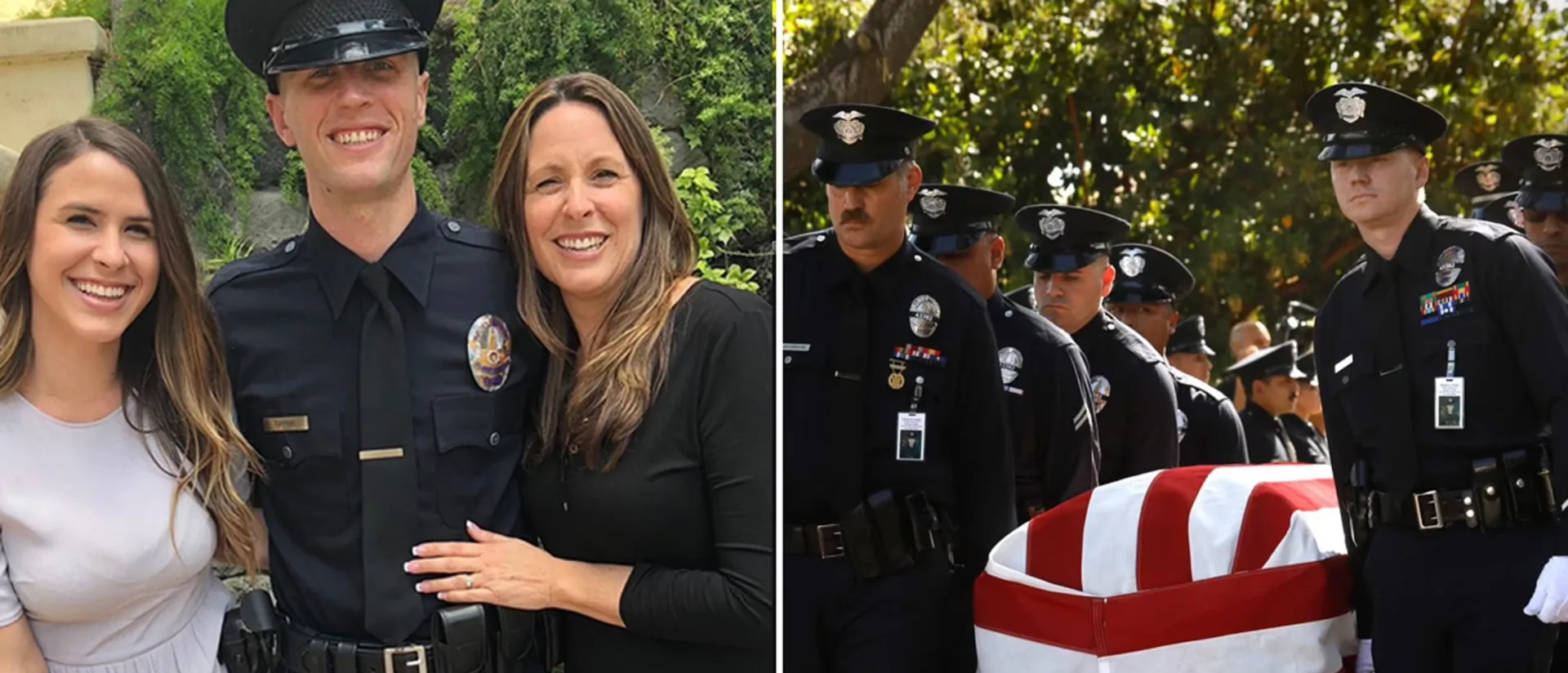 by Matt Agorist, The Free Thought Project:
Los Angeles, CA — The mother of a Los Angeles police officer came forward in June alleging that her son 32-year-old officer Houston Tipping, was beaten to death by fellow cops during department training in May. Tipping was playing the role of a civilian and was beaten by fellow officers and suffered fatal head and neck injuries.
This week, a lawyer hired by Tipping's mother has come forward with damning evidence in the case. On Monday, the attorney claimed that one of the officers involved in beating Tipping to death was under investigation for an alleged gang rape that took place in July 2021.
TRUTH LIVES on at https://sgtreport.tv/
According to Fox 11, the attorney claims "Tipping was beaten to death by other officers in the training drill," and that "Tipping was the officer who wrote the report of the alleged sexual assault."
"Our investigation has uncovered claims that one of the officers accused of sexual assault was at the training where officer Houston Tipping eventually died," attorney Bradley Gage said at a press conference on Monday. "We have a witness that claimed that this occurred. We have documents that claim this occurred. And we also know from his family that officer Tipping, after spending a few years happy at LAPD, following these events, was searching for a job outside of the LAPD. [They say] he did not say why, but he clearly was distraught over something."
Shirley Huffman, Tipping's mother filed a notice of claim against the city in June as part of a wrongful death lawsuit. Her son suffered a massive spinal cord injury during the event on May 26 and died three days later.
"Chief Moore stated that Officer Tipping impressed his peers with a 'willingness to go the extra mile to make the world a better place,'" her claim stated. "Yet, that wasn't enough to avoid other officers paralyzing him and eventually killing him in violation of law, and his civil rights."
Huffman stated in her lawsuit that the training exercise "had already been questioned" before her son was killed as other officers had previously suffered injuries during the training. Given the previously known injuries, it's entirely possible these training exercises were used as a means for officers to dole out punishments to fellow officers who stepped out of line.
Read More @ TheFreeThoughtProject.com