The Neocons and the Woke Left Are Joining Hands and Leading Us to Woke War III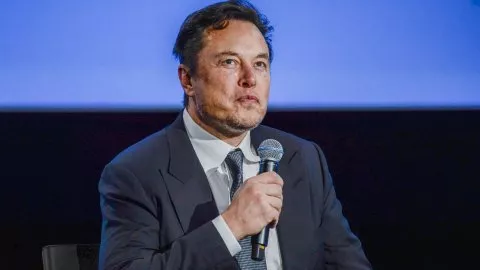 by David Sacks, Newsweek:
Elon Musk got in hot water again on Twitter—for proposing peace. On Monday, Musk proposed a peace deal to end the war in Ukraine, for which he was denounced as a pro-Putin puppet by the Twitter mob that has formed to police the discourse on all things related to Ukraine.
TRUTH LIVES on at https://sgtreport.tv/
Ukraine-Russia Peace:

– Redo elections of annexed regions under UN supervision. Russia leaves if that is will of the people.

– Crimea formally part of Russia, as it has been since 1783 (until Khrushchev's mistake).

– Water supply to Crimea assured.

– Ukraine remains neutral.

— Elon Musk (@elonmusk) October 3, 2022
The president of Ukraine himself, Volodymyr Zelensky, accused Musk of supporting Russia—even though Musk's company SpaceX donated Starlink to Ukraine's war effort at an out-of-pocket cost of $80 million. (Full disclosure: Musk is a friend and I am an investor in SpaceX.) Ukrainian Ambassador to Germany Andrj Melnyk was less subtle, telling Elon to "f***k off," while David Frum tweeted without evidence that "Russian sources" had used Elon to float a "trial balloon" of a peace proposal because they're afraid of losing Crimea. Scores of blue-checks on Twitter followed their lead, ordering Musk to stay in his lane.
What matters in this story is not that Musk was told off, but rather, that a Twitter hive mind is using the same intolerant cancellation tactics that they use to shut down debate on domestic political issues in order to shape U.S. policy toward Ukraine. They are doing so by demonizing dissent, defaming opponents, and closing off as ideologically unacceptable any path to peace or even deescalation.