More than 30,000 near-Earth asteroids have now been discovered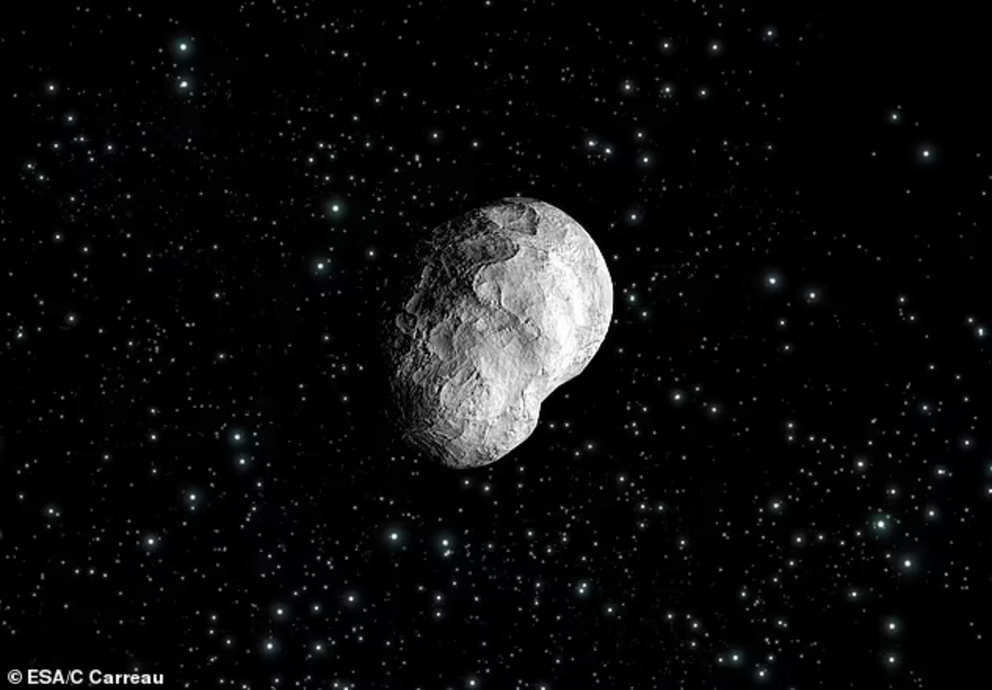 – including 1,425 with a chance of hitting our planet, European Space Agency reveals
In all, 30,039 near-Earth asteroids (NEAs) are known to exist in our Solar System
These rocky bodies orbit the Sun on a path that brings them close to Earth's orbit
ESA claims 1,425 of these NEAs have a 'non-zero chance of impact' with the Earth
By Jonathan Chadwick For Mailonline
In a major milestone for astronomers, more than 30,000 near-Earth asteroids (NEAs) have now been discovered in the Solar System. 
According to the European Space Agency (ESA), there's now a total of 30,039 near-Earth asteroids that are known to science, and the number is rapidly rising. 
Near-Earth asteroids are rocky bodies orbiting the Sun on a path that brings them close to Earth's orbit – and some have the potential to hit our planet.
ESA claims 1,425 of the total have a 'non-zero chance of impact' with our planet and are therefore under the 'watchful eye' of a network of telescopes. 
Near-Earth asteroids are rocky bodies orbiting the Sun on a path that brings them close to Earth's orbit. Pictured is an artist's impression of asteroid 21 Lutetia, which is located in the main asteroid belt