Cancel Culture's War on History, Heritage and the Freedom to Think for Yourself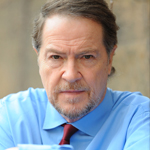 by John W. Whitehead, Rutherford Institute:
"All the time—such is the tragi-comedy of our situation—we continue to clamour for those very qualities we are rendering impossible… In a sort of ghastly simplicity we remove the organ and demand the function. We make men without chests and expect of them virtue and enterprise. We laugh at honour and are shocked to find traitors in our midst. We castrate and bid the geldings be fruitful."—C.S. Lewis, The Abolition of Man
There will come a time in the not-so-distant future when the very act of thinking for ourselves is not just outlawed but unthinkable.
TRUTH LIVES on at https://sgtreport.tv/
We are being shunted down the road to that dystopian future right now, propelled along by politically correct forces that, while they may have started out with the best of intentions, have fallen prey to the authoritarian siren song of the Nanny State, which has promised to save the populace from evils that only a select few are wise enough to recognize as such.
As a result, we are being infantilized ad nauseum, dictated to incessantly, and forcefully insulated from "dangerous" sights and sounds and ideas that we are supposedly too fragile, too vulnerable, too susceptible, or too ignorant to be exposed to without protection from the so-called elite.
Having concluded that "we the people" cannot be trusted to think for ourselves, the powers-that-be have taken it upon themselves to re-order our world into one in which they do the thinking for us, and all we have to do is fall is line.
Those who do not fall in line with this government-sanctioned group think—who resist, who dare to think for themselves, who dare to adopt views that are different, or possibly wrong or hateful—are branded as extremists, belligerents, and deplorables, and shunned, censored and silenced.
The fallout is as one would expect.
Cancel culture—political correctness amped up on steroids, the self-righteousness of a narcissistic age, and a mass-marketed pseudo-morality that is little more than fascism disguised as tolerance—has shifted us into an Age of Intolerance, policed by techno-censors, social media bullies, and government watchdogs.
Everything is now fair game for censorship if it can be construed as hateful, hurtful, bigoted or offensive provided that it runs counter to the established viewpoint.
In this way, the most controversial issues of our day—race, religion, sex, sexuality, politics, science, health, government corruption, police brutality, etc.—have become battlegrounds for those who claim to believe in freedom (of religion, speech, assembly, press, redress, privacy, bodily integrity, etc.) but only when it favors the views and positions they support.
The latest victim of this rigid re-ordering of the world into one in which vestiges of past mistakes are scrubbed from existence comes from the New York Department of Education, which has ordered schools to stop using Native American references in mascots, team names and logos by the end of the current school year or face penalties including a loss of state aid.
Citing concerns about racism and a need to comply with the state's Dignity for All Students Act, which requires schools to create environments free of harassment or discrimination, New York officials are telling communities—many of which are named after Native American tribes—that longstanding cultural associations with their towns' Indian namesakes are offensive and shameful.
More than 100 schools in 60 school districts across New York State have nicknames or mascots that reference Native Americans. The cost to divest their communities of such branded names and images will be significant. One school district estimates that the cost to remove its Indians imagery from the gym floor alone will be upwards of $60,000.
This drive to sanitize New York schools of "offensive" Native American logos and imagery comes on the heels of iconoclastic campaigns to rid the country of anything and anyone that may offend modern-day sensibilities.
Monuments have been torn down, schools and streets have been renamed, and the names of benefactors stripped from prominent signage in the quest for a more enlightened age.
These are not new tactics.
Since the days of the Byzantine Empire, when "Emperor Leo III ordered the destruction of all Christian images on the grounds that they represented idolatry and were heretical," political movements have resorted to destroying monuments, statues and imagery of the day as a visual means of exerting their power and vanquishing their enemies.