Shocking Local AZ Election Data: GOP Turnout Up, Dems Down, Yet Dems Won – Here Are the Alarming Numbers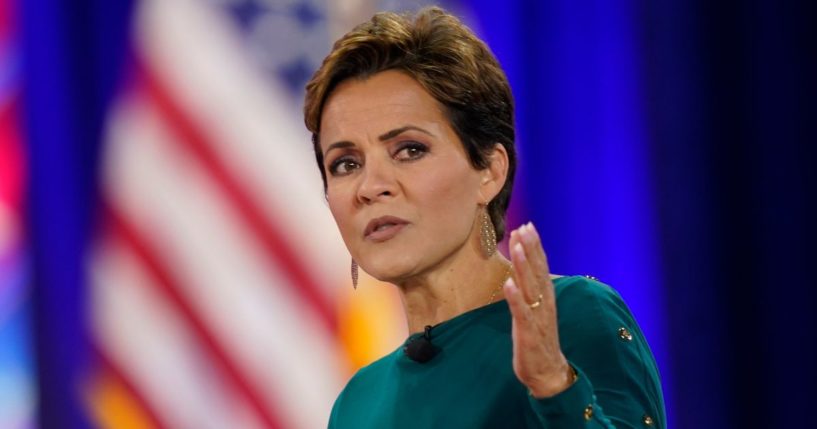 from Western Journal:
One of the oddities of the midterm elections in Arizona was Republican turnout was up and Democratic turnout down from 2018 in Maricopa County, yet some of the top-of-the-ticket GOP candidates lost their races.
The county, encompassing the Phoenix metropolitan area, includes 60 percent of registered voters in the state.
Republicans outnumber Democrats in Arizona overall by more than 166,000 people.
TRUTH LIVES on at https://sgtreport.tv/
Maricopa County had a 64.2 percent voter participation rate in the midterms, which was about 8 percent above the average 56.3 percent going back to the 1970s, according to the county's Election Day director, Scott Jarrett, who provided an election summary at the county Board of Supervisors meeting Monday.
However, that was not quite as high as the 2018 midterm participation rate of 64.5 percent.
In this month's election, 75.4 percent of Republicans turned out and voted, according to Jarrett. In 2018, the GOP turnout was more than 1 percentage point lower at 74.2 percent.
Meanwhile, Democrats saw a lighter turnout this year than in 2018: 68.5 percent versus 69.9 percent.
Despite Democratic turnout being down from 2018, the party's gubernatorial candidate and Arizona's secretary of state, Katie Hobbs, won her race against Republican Kari Lake.
Additionally, Democratic Sen. Mark Kelly defeated GOP challenger Blake Masters.
Democratic attorney general candidate Kris Mayes held a lead of about 500 votes over Republican Abe Hamadeh, though that race is heading to a recount.
In 2022, according to Maricopa County:

75.4% of Republicans turned out, up from 2018

68.5% of Democrats turned out, down from 2018

There are more registered Republicans (1,436,852) than Democrats (1,270,544) in AZ

Yet…no GOP candidate benefited (Except the treasurer!😂) pic.twitter.com/4fJsV9EuH7

— Liz Harrington (@realLizUSA) November 28, 2022
The Kelly victory can be explained. He is the incumbent, an astronaut, a Navy veteran and the husband of former Arizona U.S. Rep. Gabby Giffords, who suffered a grievous and lasting injury during a 2011 assassination attempt.
Understandably, there is a lot of goodwill toward Kelly, among Democrats and apparently independents too, though he voted with the very unpopular President Joe Biden 94.5 percent of the time.
Read More @ WesternJournal.com