The Battle to End Covid Tyranny Isn't Over Yet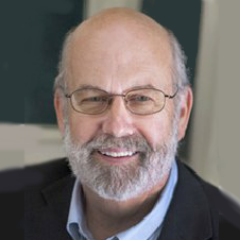 by Lew Rockwell, Lew Rockwell:
We need to be careful to avoid declaring victory over Covid tyranny. You may have thought that with the worldwide protests against mask mandates and lockdowns, and the deaths attributable to the vaccine poisons, our enemies would at least give us a break. But of course they're not. They are planning a new fake "Covid wave" with more lockdowns, mask mandates, and deadly vaccines. In short, global tyranny.
TRUTH LIVES on at https://sgtreport.tv/
Information is coming in all the time about the criminal folly of brain-dead Biden and "Dr. Death" Fauci's policy. For example, a renowned oncologist, Dr. Angus Dalgleish, wrote an open letter to a leading British medical journal warning that the vaccines cause cancer: "Dr. Angus Dalgleish, a renowned oncologist practising in the UK, recently wrote an open letter to the editor-in-chief of the medical journal The BMJ, urging the journal that harmful effects of Covid injections be 'aired and debated immediately' because cancers and other diseases are rapidly progressing among 'boosted' people.
Dr. Dalgleish is a Professor of Oncology at St George's, University of London.  His letter to Dr. Kamran Abbasi, the Editor in Chief of the BMJ, was written in support of a colleague's plea to Dr. Abbasi that the BMJ make valid informed consent for Covid vaccination a priority topic.
Read Prof. Dalgleish's letter below:
Dear Kamran Abbasi,
Covid no longer needs a vaccine programme given the average age of death of Covid in the UK is 82 and from all other causes is 81 and falling.
The link with clots, myocarditis, heart attacks and strokes is now well accepted, as is the link with myelitis and neuropathy. (We predicted these side effects in our June 2020 QRBD article Sorensen et al. 2020, as the blast analysis revealed 79% homologies to human epitopes, especially PF4 and myelin.)
However, there is now another reason to halt all vaccine programmes. As a practising oncologist I am seeing people with stable disease rapidly progress after being forced to have a booster, usually so they can travel.
Even within my own personal contacts I am seeing B cell-based disease after the boosters. They describe being distinctly unwell a few days to weeks after the booster – one developing leukaemia, two work colleagues Non-Hodgkin's lymphoma, and an old friend who has felt like he has had Long Covid since receiving his booster and who, after getting severe bone pain, has been diagnosed as having multiple metastases from a rare B cell disorder.
I am experienced enough to know that these are not the coincidental anecdotes that many suggest, especially as the same pattern is being seen in Germany, Australia and the USA.
The reports of innate immune suppression after mRNA for several weeks would fit, as all these patients to date have melanoma or B cell based cancers, which are very susceptible to immune control – and that is before the reports of suppressor gene suppression by mRNA in laboratory experiments.
This must be aired and debated immediately.
Angus Dalgleish MD FRACP FRCP FRCPath FMedSci "
In Italy, a clinic has been opened to treat people injured by the vaccines: "A private medical clinic has opened in Lucca, Italy that is devoted to caring for patients who have been injured by the experimental COVID-19 vaccines.
The clinic was opened by a group of doctors and health workers who were recently reinstated to their positions after newly-elected Prime Minister Giorgia Meloni's government removed discriminatory legislation that barred vaccine-free Italians from working in healthcare.
n Italian medical rights group celebrated the clinic as 'helpful' and 'welcoming,' but a left-wing political party from Tuscany has attempted to pressure the mayor of Lucca to publicly disavow the clinic seeking to help heal those suffering from COVID vaccine injuries.
The local Partito Democratico (Democratic Party) released a statement saying 'we believe the mayor needs to take a position, and distance himself from what is happening on this front in our city.'
The statement was made even after the party admitted that the group who started the clinic did so with the intention of helping the vaccine-injured, and that the group also wanted doctors to have freedom of conscience protections when practicing medicine.
Italy has flipped the script on COVID restrictions since the election of Meloni, who has admitted that Italy had the 'most restrictive anti-COVID measures in the entire Western world,' but was still 'among the countries with the highest numbers of deaths and infections.'
She vowed that her government 'will not replicate that pattern in any way,' promising to never  'limit fundamental freedoms.'
Under previous Prime Minister Mario Draghi, the then left-wing government had enacted severe measures against Italians who chose not to take the COVID jab, restricting them from many aspects of public life under the guise of the 'Super Green Pass.'
Under the restrictions, all Italians were required to be jabbed or provide proof that they had previously recovered from COVID in order to work, and all those over 50 years old had to be vaccinated or they would be fined by the government on a monthly basis.
In response, Italians protested in massive numbers, and it is believed that support swelled for the populist Meloni as a result of her opposition to such measures." See this.
But Fauci isn't changing his plans. He still wants more of the same policies that have caused disaster. As Kiark Barnes notes." There's no ambiguity about hegemon USA's angel of death and human misery, its modern-day Joseph Mengele.