Former NFL Star Willie McGinest Arrested for Assault in Los Angeles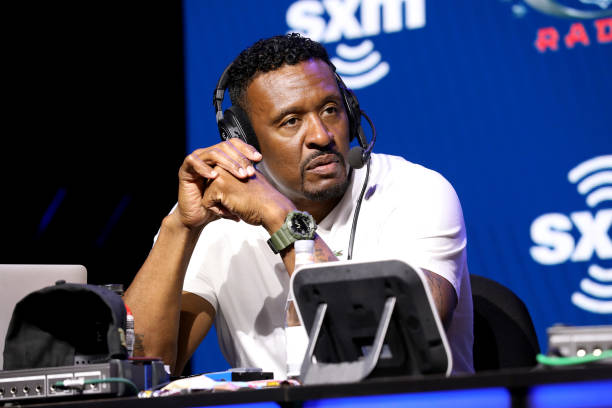 Ex-New England Patriots star Willie McGinest was arrested and charged with assault on Monday.
The 51-year-old former NFL player reportedly turned himself in after being charged with assault in a case that allegedly occurred around two weeks ago, TMZ Sports reported.
McGinest was booked at around 7:30 a.m. and had bail set at $30,000.
After he left the NFL in 2008, McGinest has worked as a football analyst for outlets including the NFL Network, Fox Sports, and ESPN. He has also appeared in cameos in several TV shows, including S.W.A.T., Arli$$, and The Game, among several others.
The ex-linebacker has been charged with assault before. He was one of a trio of USC students charged with sexual assault and false imprisonment from an alleged event occurring in 1990. A woman claimed she was molested in a room by three players, but the players all said the woman went into the room voluntarily and participated in the sexual "horseplay." All three players were eventually acquitted of the charges.
McGinest was selected out of USC by the New England Patriots at No. 4 overall in the 1994 NFL Draft and spent his first 12 NFL seasons (1994-2005) in Boston. He won three Super Bowls (XXXVI, XXXVIII, XXXIX) and was selected to the Pro Bowl twice (1996, 2003) before spending his final three seasons with the Cleveland Browns (2006-08).
Follow Warner Todd Huston on Facebook at: facebook.com/Warner.Todd.Huston, or Truth Social @WarnerToddHuston