Watch Live: House Resumes Voting to Elect Speaker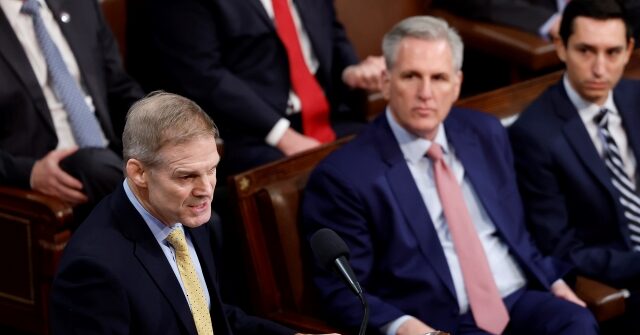 The House will go back into session as the chamber tries to elect the next speaker of the House Wednesday evening.
The House has so far failed six times to elect a speaker of the House; however, it appears that House Republicans could be inching towards a deal to elect their next leader.
Rep. Chip Roy (R-TX), who has been a vocal opponent of Rep. Kevin McCarthy's (R-CA) bid for speaker, said on Wednesday night,  "Stay tuned..there's always that possibility. We're having conversations. You guys and the whole country are wrapped around this drama."
The conservative activist group Club for Growth and the Congressional Leadership Fund (CLF), a super PAC aligned with McCarthy, struck a deal to prevent CLF from weighing in on any open-seat primaries in safe Republican districts.
Rep. Scott Perry (R-PA), the House Freedom Caucus chairman, said after a meeting with McCarthy, "All I can tell you is that we had a productive meeting … There's a lot to be done in just a little bit of time between now and eight o'clock."
Perry also said that a solution to the standoff between House Freedom Caucus members and Republican leadership is "probably unlikely" tonight.
Sean Moran is a policy reporter for Breitbart News. Follow him on Twitter @SeanMoran3.