US Ends Search For 2 Airborne Objects Recently Shot Down Over Alaska And Lake Huron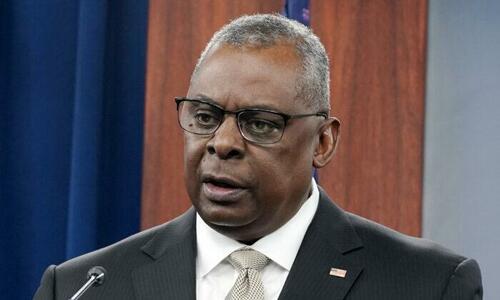 Authored by Mimi Ngyuen Ly via The Epoch Times (emphasis ours),
The U.S. Northern Command said Friday it recommended to conclude searches for two unidentified objects that were shot down in U.S. airspace earlier this month.
Defense Secretary Lloyd Austin concurred with the recommendation, the command said in a statement.
One of the unidentified objects was shot down on Feb. 10 over U.S. waters off the northern coast of Alaska, near Deadhouse. Another was shot down on Feb. 12 over Michigan's Lake Huron.
The objects are two of the four flying objects separately shot down over North American airspace earlier this month. They are also two of the three objects that remain unidentified.
Search operations for the two objects have "discovered no debris," according to the command. The searches were conducted by the U.S. military, federal agencies, and Canadian partners. They used "a variety of capabilities, including airborne imagery and sensors, surface sensors and inspections, and subsurface scans," the command stated.
"Artic conditions and sea ice instability informed decisions to conclude search operations" in Deadhorse, the statement reads.
Meanwhile, according to the statement, multiple days of searches and subsurface scans failed to find any debris from the flying object that was shot down on Lake Huron.
At the same time, Canada's Royal Canadian Mounted Police (RCMP) separately announced that "a decision was reached to suspend the search due to several factors including deteriorating weather and the low probability of recovery."
Remaining Debris of Chinese Spy Balloon Sent to FBI
The U.S. Northern Command and RCMP also issued updates on developments regarding the other two flying objects.
Read more here…
Loading…