WATCH: College Basketball Game Erupts in Wild Brawl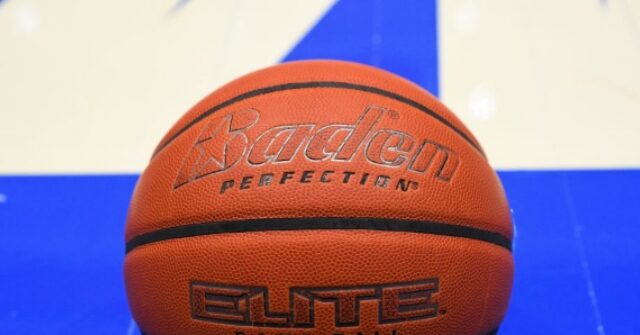 A college basketball game in Florida erupted in a sidelines-clearing brawl Saturday after a player from the University of North Florida fouled a player from Austin Peay University.
The conflagration started when Austin Peay's Cameron Copeland stole the ball away from a North Florida player. Then, just as he was about to dunk it, he was fouled by North Florida's Jonathan Aybar, Fox News reported.
Then all heck broke loose as both teams closed together in a pushing and shoving match. A few punches were also thrown.
WATCH:
A scuffle broke out between North Florida and Austin Peay following a hard foul at the end of the game. pic.twitter.com/2fEbFR0L2P

— SportsCenter (@SportsCenter) February 19, 2023
The tussles reportedly continued in the locker room when the players left the court. But stadium security finally restored order.
Austin Peay State University athletic director Gerald Harrison said he was "disappointed" in the incident.
"I am disappointed with the behavior after today's game with North Florida," Harrison said.
"Our student-athletes are held to a higher standard," he continued, "and tonight's behavior does not represent the 'Total Gov Concept.' Austin Peay and the ASUN Conference take pride in sportsmanship. That didn't happen today. We will work with the ASUN Conference to determine the appropriate path forward and respond accordingly."
Statement from Austin Peay Vice President and Director of Athletics Gerald Harrison regarding the ending of today's Austin Peay-North Florida men's basketball game: pic.twitter.com/bafy9nXwjM

— Austin Peay Governors (@letsgopeay) February 19, 2023
North Florida coach Matthew Driscoll said the loss was a "tough" one.
"It was a tough loss in an important ASUN game today, and unfortunately, it ended how it did," he said in the statement. "[Aybar] went to make a play to contest a dunk in the final seconds, but ultimately it shouldn't have come down to the last play. We will move forward as a team in the final week of the regular season," he said, according to Jacksonville.com.
Austin Peay won the game 73-71 and now has a 9-20 record this season. North Florida fell to 12-16.
Follow Warner Todd Huston on Facebook at: facebook.com/Warner.Todd.Huston, or Truth Social @WarnerToddHuston